Dublin City University Pharmaceutical Regulatory Symposium & Webinar
Description
"Using Process Knowledge and Risk Management Tools to Build an Effective Control Strategy for Drug Substance Manufacture"
Overview
Dublin City University (DCU), in partnership with DCU Alpha (DCU's innovation campus) are proud to present an exciting initiative which promises to bring together high calibre speakers from the world of pharmaceutical and health regulation, to discuss topics centred on regulatory affairs and "the science of regulation".
This one day symposium will focus on the manufacture and control of active pharmaceutical ingredients (API), and how to effectively translate knowledge of the chemistry, manufacturing and controls into a regulatory dossier.
---
Format of the Event
One Day Symposium: This one day event will be held at the DCU Alpha campus in Glasnevin,Dublin. The day will consist of a series of presentations, Q&A sessions and an afternoon workshop for attendees.
Webinar: In addition, presentations will be broadcast as a webinar for people unable to attend the Symposium in person (Note: afternoon workshops will not be broadcast).
---
Key Benefits - Why Should You Attend?
This symposium is intended to serve as both a professional and educational forum for regulators, consultants, industry professionals, and also young professionals of pharmacy or life sciences interested in regulatory affairs.
As well as listening to presentations from regulatory experts from Ireland and Europe, you will get the chance to debate and discuss all topics with speakers.
In addition you'll find out about:
● Latest developments on API regulation
● "Risk management" as a tool when developing control strategies.
● How scientific knowledge underpins risk management.
● Effective knowledge transfer into a regulatory dossier.
● Definition of starting materials for the API process.
● Control of mutagenic impurities and elemental impurities.

For participants present on the day, you will also avail of the following:
● Afternoon workshops with practical examples.
● Drinks and refreshments provided on the day.
● Network with other industry, regulatory and academic delegates.
---
Theme & Topics
"Using process knowledge and Risk Management Tools to build an effective control strategy for drug substance manufacture"
The scope of this symposium is focused on active substance (API) manufacture, and the international and European regulations associated with API manufacture and control.
4 core topics based upon the principles ICH regulatory guidance:
1. The principles of Quality Risk Management as Outlined in ICH Q9
2. Definition of an Appropriate Starting Material for Your Active Substance as per ICH Q11
3. Strategies for Management of Potentially Mutagenic Impurities as per ICH M7
4. Strategies for Management of Elemental Impurities as per the principles of ICH Q3D

These presentations will cover key subjects including
● Understanding the chemistry of the manufacturing process in order to define an appropriate control strategy.
● The importance of risk management and how it can be an effective tool.
● How the current regulatory framework allows for effective risk management.
---
Keynote Speakers
Dr. Michael Morris (former HPRA) - Symposium Chair: Introduction & Overview of Controls of Impurities in API's
Ms Ciara Turley (HPRA) - Principles of Quality Risk Management
Dr. Victor Garvin (HPRA) - Definition of an Appropriate Starting Material for Active Substance Manufacture
Ms. Helene Bruguera (EDQM) - Management of Potentially Mutagenic Impurities as per ICH M7
Dr. Mike James (GSK/EFPIA) - Strategies for Management of Elemental Impurities as per the Principles of ICH Q3D
More details on our expert speakers can be found here
---
Schedule (Note: Times are Provisional)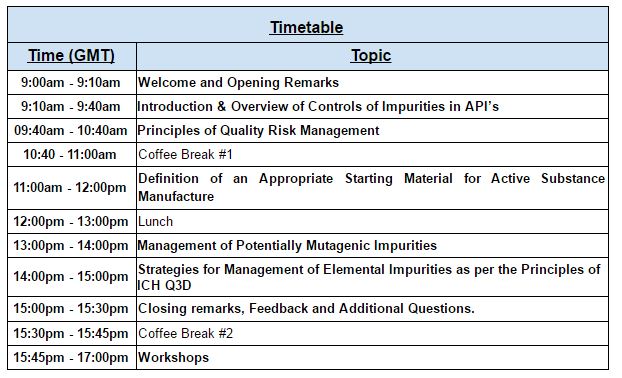 ---
Location
DCU Alpha Campus, Old Finglas Road, Glasnevin, Dublin 11, Ireland. (See map at bottom of page).
DCU Alpha is the innovation hub of Dublin City University which fosters an environment of invention, innovation and research. This state of the art facility complete with a comfortable 100 seat auditorium, is easily accessible from both Dublin City Centre and Dublin Airport.
Dublin Bus 83 stops at the campus gates, and a wide variety of bus stops are within short walking distance from the facility. There are also parking spaces available for those wishing to travel by car.
Dublin City University and its research, entertainment and fitness facilities are 800 metres from the event space.
Parking is available in the visitors car-park via the Old Finglas Rd.
---


Contact
For any questions relating to the event, please send an email to the organising committee: APIsymposium@dcu.ie
---
Organising Committee:
Dr. John Michael Morris (Symposium Chair)
John Michael Morris, Ph.D. was Director Scientific Affairs at the Health Products Regulatory Authority (HPRA) of Ireland, in Dublin, Ireland, until he retired at the end of 2015.
Mr. Ciarán Feeney
Mr. Feeney is a principal scientific assistant with the Certification of Substances Department at the European Directorate for the Quality of Medicines and Healthcare (EDQM) in Strasbourg, France.
Dr. Kieran Nolan
Dr. Kieran Nolan is the head of the School of Chemical Sciences in Dublin City University.
---
Partners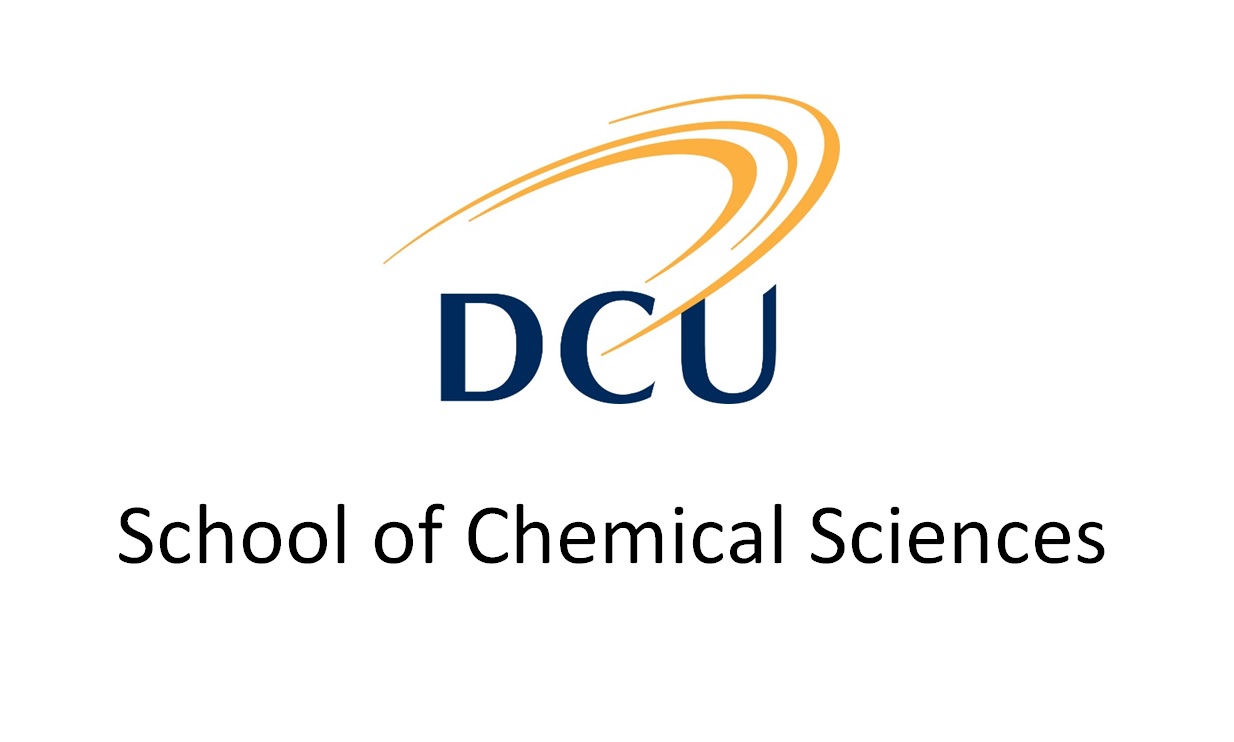 ---
Supporters