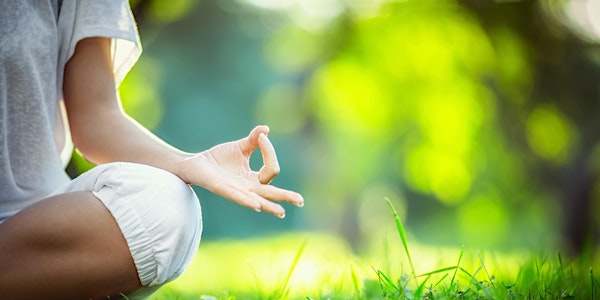 Dublin Mind Body Experience
When and where
Location
Hall 4, RDS 4 Anglesea Road D04 N2A4 Dublin 4 Ireland
Description
The Dublin Mind Body Experience returns to the RDS this November. Free admission, Four events in one venue, 190 exhibitors, 75 hours of Free talks & workshops and Free yoga & meditation classes

PLEASE NOTE: All those who pre-registered prior to 04/07/2019 (including those for the May event), should pre-register again as we have changed our mailing policy. Follow the link to Pre-register https://www.dublinmindbodyexperience.ie/pre-register

While this is a free entry event, we strongly advise that you pre-register. We may have to limit access to classes, talks and possibly the venue at busy times, those who have pre-registered will have priority access.

Full Listing: https://www.dublinmindbodyexperience.ie/

The Mind Body Soul Expo brings together exhibitors, practitioners and speakers from the world of holistic health & wellbeing. The event hosts 50 hours of free talks and workshops and 40 holistic therapists offering mini treatments, advice and information. You will also find a fantastic array of exhibitors providing holistic health products & Information, specialist books, crystals, handcrafted jewellery, angelic gifts, natural skincare, herbal remedies, oils and essences and much more.

The Yoga and Meditation festival brings together over 60 holistic therapists and yoga teachers for three days of healing, mindfulness and meditation. The yoga zone hosts 25 hours of free yoga & meditation classes and 50 hours of free talks & workshops are held around the venue. As the festival blends with the Mind Body Soul Expo, you will find 40 holistic therapists and a fantastic array of exhibitors.

Veg Out Dublin celebrates a healthier and more conscious approach without the preachiness. With exhibitors from across Ireland, it is a great space to sample and explore some really interesting plant-based foods, products and ideas. Not just for the converted, this event is for the curious and those open to making a few small changes that could greatly benefit you're health and wellbeing while helping to make the world a better place.

Dublin Psychic & Holistic Fair. After 10 years as standalone events, the Dublin and Tallaght Psychic & Holistic Fairs have joined the Dublin Mind Body Experience. Set in its own separate dedicated area its a must for all those interested in the world of Psychic Readings, Mediumship, Angel and Tarot cards, Palmistry and the Crystal ball. All of our readers have extensive training and many years of experience, most of them are also qualified holistic therapists and they all deal with your information in strict confidence. All reading are private and are given on a one on one basis.

Live Well - Talks & Workshops: As part of the Yoga & Meditation festival and the Mind Body Soul Expo "Live Well" is 50 hours of free talks & workshops that will inspire, educate and entertain. The talks & workshops will be as diverse as the presenters but with an underlying focus on inspiring a healthier and happier you.