Dublin Squares Conference 2013

Friday, 13 September 2013 from 08:30 to 17:30 (GMT)
Event Details
Dublin Civic Trust is delighted to announce a major one-day conference assessing the role and significance, past, present and future, of the historic squares of Dublin. 
Placing a special emphasis on the north Georgian area of the city in collaboration with The Mountjoy Square Society, this major one-day symposium will be hosted in the magnificent environment of the former ballroom of the Assembly Rooms of the Rotunda Hospital on Parnell Square, once the focus of social life in eighteenth-century Dublin.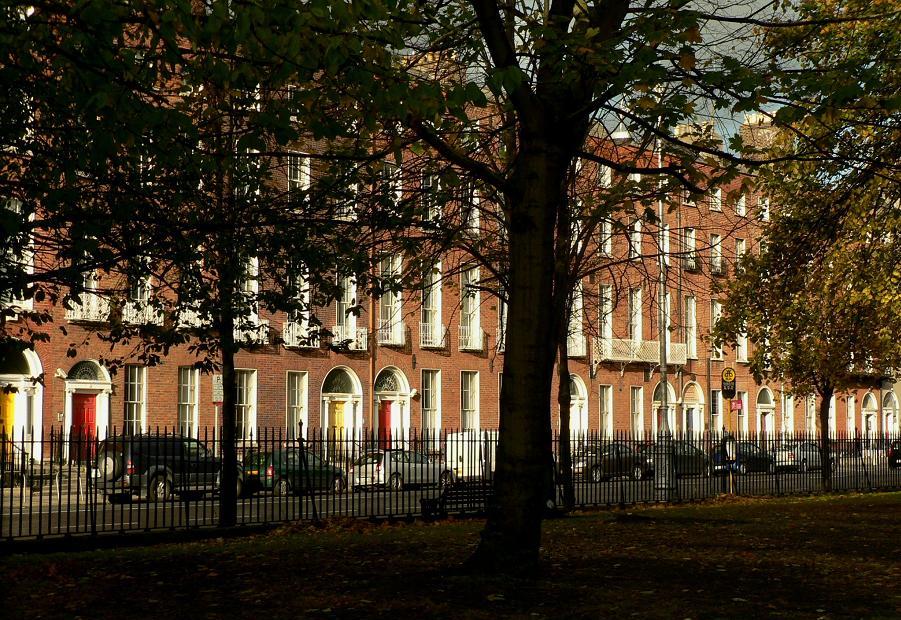 Mountjoy Square, Dublin 1
Conference Theme
DUBLIN'S five major historic squares are emblematic of the city's internationally renowned eighteenth-century heritage, synonymous with Enlightenment principles of urban planning, ordered street architecture and classically inspired park and garden design. The square has ancient roots in Greek and Roman civilisations, and later in the Renaissance civic planning of continental Europe, however it is the local, vernacular interpretation of the urban square in the Dublin context, and the social and economic dynamics that forged it, that lend these surviving built and natural landscapes a unique interest in the modern world.  
Speakers and Topics
This major conference will feature a host of expert national and international speakers highlighting the architectural, cultural, social and economic significance of the five major historic squares of Dublin and their hinterlands. It will showcase their historic evolution through estate planning and management, building speculation and development, public landscape design, and the various international influences that helped shape the now familiar landscape of the city.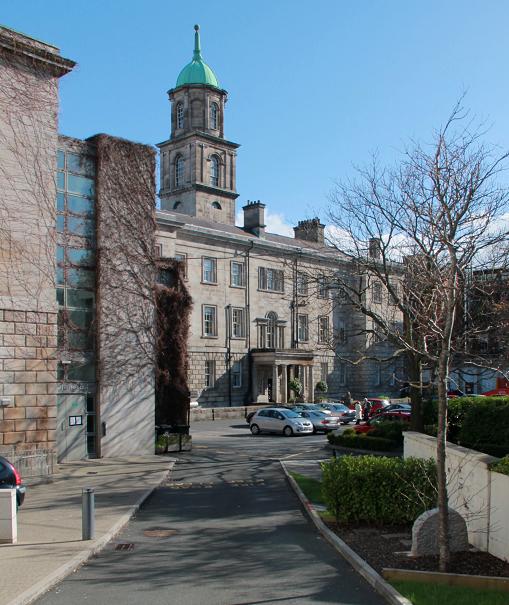 It is recognised, however, that the role of the squares in Dublin is much greater than an isolated cultural asset, as they also serve as a key social and economic resource for the city at a time of growing environmental awareness and international competition between major urban centres. Much discussion and academic research in recent decades has rightly centred on the historic evolution of the squares, but much less so on their modern-day role as hubs of living, working, leisure and community life. For the first time in a public forum, this conference aims to stimulate public discussion about the conservation of the built and natural environments of Dublin's squares through exploring new uses for buildings, reinventing the public realm and promoting new perspectives on the role and design of their public gardens and parks.
It also seeks to explore how the economic and social vitality of the city can be enhanced through changing perceptions about the squares and their attendant streets, reshaping predominately commercial uses on the south side and widespread inadequate residential standards on the north side, into world-class community and commercial centres that innovatively embrace this unique heritage asset. 
Conference speakers will assess international best practice of managing streetscape, presenting historic planted landscapes, and financing building and landscape conservation through public and private funding and incentivisation.
How to Book
To book a place on the conference, please follow the links above. Two ticket types are available:
ADMIT ONE: This is the standard admission ticket to the conference.
ADMIT ONE PLUS CPD CERTIFICATE: This ticket provides admission plus a Continuous Professional Development (CPD) certificate of attendance at the event, of relevance to professionals including architects, surveyors, planners, engineers and other relevant disciplines. The event will amount to 6 structured CPD points. Please note that due to administrative costs, CPD certificates will not be issued to attendees who opt for the standard admission option.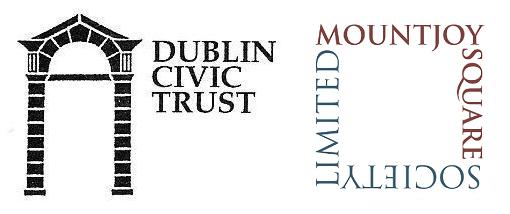 A Dublin Civic Trust event in association with
   The Mountjoy Square Society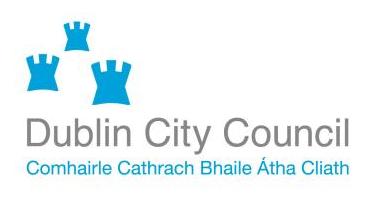 Generously supported by Dublin City Council's
   Parks and Landscape Service and Central Area Office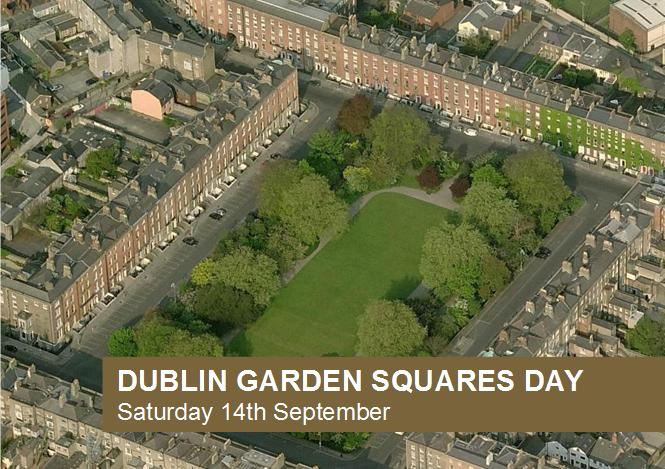 DON'T FORGET! Dublin Garden Squares Day the following day, Saturday 14th September, with a host of open houses, walking tours and music in the parks!
Download programme at www.dublincivictrust.ie  
CONFERENCE PROGRAMME BELOW 

PROGRAMME 

Session Chairs

Elizabeth Morgan, Landscape Conservation Architect, Office of Public Works
Ciarán O'Connor. State Architect, Office of Public Works
Ali Grehan, City Architect, Dublin City Council
Aidan Pender, Director of Strategic Development, Fáilte Ireland
08.30 - 09.10      Registration
09.10                  Doors close (sharp)
09.10                 Welcome & Introduction
                         Geraldine Walsh, Chief Executive Officer, Dublin Civic Trust
09.20                 Opening Address 
                         Phil Hogan T.D., Minister for Environment, Community & Local
                         Government
09.30                 Changing the Rules: The Social Construction of the European
                         City Square, 1500 - 1900
                         Dr. Desmond McCabe, Historian & Author
10.00                 Grand Ambitions - Development of the Gardiner Estate 
                         Merlo Kelly, Architect & Conservation Consultant
10.25                  The Square in the Town Plan 
                         Dr. Todd Longstaffe-Gowan, Landscape Architect & Historian
10.50                 Discussion
11.00                  Tea/Coffee Break
11.30                 The Design and Redesign of Urban Squares - A Scottish
                         Perspective 
                         Christopher Dingwall, Landscape Historian & Heritage Consultant,
                         Scotland
11.55                  Dublin's Forgotten Pleasure Grounds - Parnell Square 
                         James Kelly, Conservation Architect & Chairman, Dublin Civic Trust
12.15                 Can the Past Serve the Present? Artists as a Source for Examining
                         Dublin's Squares
                         Adrian Le Harivel, Senior Curator, National Gallery of Ireland
12.40                 Discussion
12.50                 Lunch
13.50                     An Outsider's Perspective - Appraising Dublin's Squares 
                         Chris Sumner, Chair of Planning & Conservation, London Parks & 
                         Gardens Trust
14.10                 Challenges and Opportunities - The Squares as an Urban Resource
                         Nicki Matthews, Conservation Officer & Conservation Architect, 
                         Dublin City Council
14.30                  Maximising the North Georgian Core 
                         Karin O'Flanagan, Mountjoy Square Society and Resident
14.50                 The Future of the South Georgian Core 
                         Paul Kearns, Senior Planner, Dublin City Council
15.10                  A Strategy for Dublin City Parks and Garden Squares  
                         Leslie Moore, City Parks Superintendent, Dublin City Council
15.30                    Discussion
15.40                 Tea/Coffee Break
16.00                 Financing Regeneration - The Economic Case for Renewal 
                         Garrett Fennell, Mountjoy Square Society                   
16.20                 The Campaign for London's Squares - A Tale of Two 
                         Funders                         
                         Drew Bennelick, Head of Landscape & Natural Heritage, Heritage 
                         Lottery Fund
16.40                  The Lanes and Approaching Streets of Mountjoy Square: A 
                         Contemporary View 
                         Mary Laheen, Architect and Lecturer, School of Architecture and 
                         Landscape, UCD
17.00                  Debate & Discussion 
                         Chaired by Aidan Pender, Director of Strategic Development, Fáilte 
                         Ireland

17.15                 Concluding Address 
                         Frank McDonald, Author, Journalist and Environment Editor of 
                         The Irish Times 
When & Where

The Pillar Room, Assembly Rooms, Rotunda Hospital
Parnell Square E
Dublin
Ireland


Friday, 13 September 2013 from 08:30 to 17:30 (GMT)
Add to my calendar
Organiser
Dublin Civic Trust is an independent charitable organisation that works to recognise, protect and promote Dublin's architectural heritage.

As an educational trust, we are dedicated to the principles of building identification, sensitive repair and minimal intervention, as well as appropriate use of the city's historic building stock.

We work in partnership with Government, local authorities and society to realise our vision of Dublin as a living, beautiful and vibrant city.