Dublinked Conference: Data Opens Doors

Thursday, 7 May 2015 from 09:00 to 17:00 (IST)
Event Details
THE EVENT
The Dublinked Open Data Platform and Innovation Network are celebrating 3 years of working to open up public data in the DUblin Region. Join us for the inaugural 'Data Opens Doors' conference and hear the latest news from the open data community in the Dublin, Ireland and beyond.
Discover the latest insights from international data experts fromOpen Data Manchester, Future Cities Catapult,Open Data Institute,Insight Centre for Data Analytics and The Programmable City .
See our event programme here
Hear Startup DataStories from our home grown entrepreneurs and start-ups, turning data into valuable new products and services. 
What are the real opportunites and pitfalls for the 'smart city'? Should we become data-driven in everything we do? What new business models are harnessing the power of big data, open data, and data analytics? How can Dublin support and create opportunities for the citiy's tech startups and entrepreneurs? What's happening in open data in the rest of Ireland? By sharing our knowledge and information can we future proof in a digitally disruptive world?
This twin track, daylong event will allow you to move between sessions and tailor your own agenda.
See below for some of our confirmed speakers for the event 
The Morning Sessions
Pauline Riordan - Dublinked Manager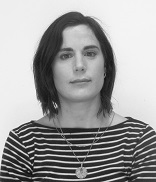 Pauline Riordan has worked for many years as an urban planner in Irish local government, in a number of roles including community planning, environmental management, development management and strategic planning.  She also worked for a number of years in the Studio - Dublin City Council's innovation unit, redesigning public services and testing new ways of engaging with customers, staff and stakeholders.  She was involved in setting up Dublinked - the Dublin regions first Open Data Portal and co-ordinated Dublin City Council's open data input since 2011.  Recently she became manager of the Dublinked Platform, dealing with data, smart city and research issues both regionally and internationally.  Pauline also studied Architecture and Urban Design and has a keen interest in sustainable living, future cities and new models of collaborative urbanism.  
Julian Tait, Open Data Manchester and Data GM (Keynote Speaker)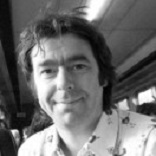 Julian Tait is a project initiator and creative producer interested in the societal impact of technology and mechanisms that bring about change. Julian's work is split between FutureEverything and Littlestar and he is a  judge for Eindhoven in the Global Living Lab Awards. Since May 2009 Julian has been leading the Open Data Cities programme for FutureEverything. The programme seeks to bring about a change in the way that public bodies within Greater Manchester share data with themselves and citizens. The project laid the ground work for the Greater Manchester Datastore DataGM and created the Open Data Manchester community.
Professor Bernard Mahon, Vice President of Research and Commercialisation, Maynooth University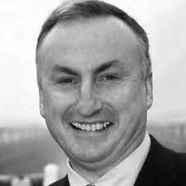 Professor Bernard Mahon is the Vice-President for Research and Commercialisation at Maynooth University.  In 2000, Professor Mahon became scientific director of the newly established Irish Institute of Immunology and was instrumental in attracting the funding for the €16m research facility. He has secured and developed a number of patents which have found application in healthcare practice. He has a number of long standing collaborations with Irish, European and US industrial partners as a scientific collaborator and as a foresight consultant. He continues to teach courses to undergraduates and post graduates in Maynooth and as a guest in other Universities.  He has mentored over a dozen scientific investigators to doctoral level.
Professor Rob Kitchin, The Programmable City, Maynooth University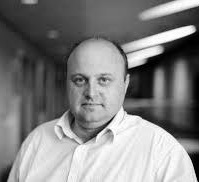 After completing a PhD on the cognition of geographic space, Professor Rob Kitchin became interested in social geography, the geographies of technology, cartography, the communication of geographic scholarship more broadly, and the development of data infrastructures and he continues to research and publish on these themes. From 1996 to 1998 Rob worked as a lecturer in Queens University of Belfast before moving to take a post in NUI Maynooth.  In 2002 he was appointed Director of National Institute for Regional and Spatial Analysis (NIRSA), a role he performed until 2013. He is presently an ERC Advanced Investigator and Principal Investigator (PI) of the Programmable City project. His present ERC grant examines the intersections of ubiquitous computing, big data and software in the context of smart city initiatives. 
He has successfully written or been a principal investigator on forty grants, totaling c.€34m, including funding from PRTLI, IRC, ERC, SFI, ESRC, NSF, Interreg and RIA. He has undertaken research for a wide range of bodies including government departments, semi-stage agencies, NGOs, and community groups. He is a founding and continuing PI of the All-Island Research Observatory (AIRO), the Irish Qualitative Data Archive, and Digital Repository of Ireland (DRI). Rob is a prolific writer and his work has been published widely across the social sciences, including 23 books and over 140 articles and book chapters. 
Phil Lang, Digital Production Editor, Open Data Institute, London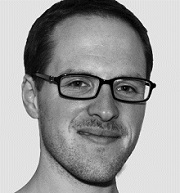 Phil Lang is Digital Production Editor for the Open Data Institute in London. This role sees his focus fall upon producing content that communicates the environmental, economic and social benefits of open data to a global audience. He is part of a small team who are responsible for all ODI multimedia outputs and events. Phil has a broad interest in the creative arts / production, computer programming, creative coding and has a growing interest in how data and technology can help better shape the world that we inhabit and share. He has a Masters in Media & International Conflict from UCD and a B.A in Photography (Fine Art) DLIADT.
Dr Tracey Lauriault, The Programmable City, Maynooth University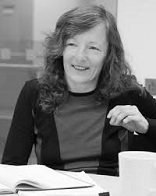 Dr Tracey Lauriault is a Postdoctoral Researcher at the National Institute for Regional and Spatial Analysis (NIRSA), Maynooth University, working as part of the ERC funded Programmable City Project. Her research focus is part of the a new field entitled Critical Data Studies, and her areas of interest are Data, Infrastructures and Geographical Imaginations, spatial data infrastructures, open data and the preservation and access to research and geomatics data and Big Data. She is also actively engaged in public policy research as it pertains to data and their related infrastructures. Prior to coming to Ireland she was a researcher with the Geomatics and Cartographic Research Centre, at Carleton University, in Ottawa where she investigated the archiving and preservation of geospatial data; legal and policy issues associated with geospatial, administrative and civil society data; and cybercartography which includes atlases and olfactory cartography.
Mark Montgomerie, Director of Project delivery with Code for Ireland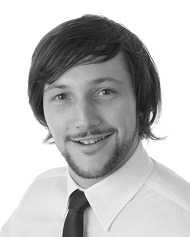 Mark is the Director of Project Delivery with Code for Ireland, an organisation that brings together communities, developers and public bodies with the aim of improving society using technology and open data. Mark led the project team that developed MyQ.ie - a platform for providing queue time information to customers of public services. He is now focusing on expanding Code for Ireland's portfolio of projects.

Mark's day job is with PwC, where he works as a management consultant. He has assisted organisations in New Zealand and Ireland to improve performance. He gets frustrated by bad processes, inefficient service and poor information.
 Dr Francesco Calabrese, Smarter Urban Dynamics, IBM Research, Ireland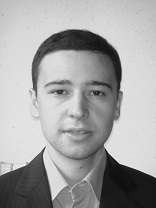 Dr Francesco Calabrese is an Advisory Research Staff Member at the IBM Research - Ireland Centre in Dublin, Ireland. Francesco manages the Smarter Urban Dynamics group, focusing on developing analytics and tools to better understand and optimize the urban dynamics. He received the Laurea (BS and MS) degree in Computer Engineering, cum laude, in 2004, and the Ph.D. in Computer and System Engineering from the University of Naples Federico II, Italy, in 2007. He was a research scientist and postdoctoral associate at the Massachusetts Institute of Technology (MIT) from 2007 to 2010, where he led research in urban networks and society.
His research interests include ubiquitous computing, intelligent transportation systems, urban dynamics analysis using digital traces. Since 2005, Francesco has been working in collaboration with telecom operators and location data providers (including Telecom Italia, KPN, TDC, AT&T, BT, Airsage, Orange and Mobistar) in 9 different countries to exploit telecommunication network data for smarter cities applications. He has co-authored over 90 scientific publications. His work has been exhibited in leading museums worldwide, including the Venice Biennale, Science Gallery and MoMA, NY.
Deirdre Lee,  Founder of Derilinx and Linked and Open Data Expert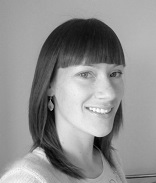 Deirdre Lee is currently the founder and director of Derilinx which helps public-sector organisations harness the full potential of data through the secure sharing of Linked and Open Data. Prior to this Deirdre was a research associate in the eGovernment Domain at Insight Centre for Data Analytics in NUI Galway where she participated on many EC projects, including co-ordinating the EC CIP ICT-PSP project 'Puzzled by Policy: Helping you be part of the EU' and is the technical coordinator of the EC project 'Linked2Media'. She is also very active in the Irish and international Open Data community. Deirdre is a participant in the W3C eGovernment Interest Group and the W3C Government Linked Data Working Group. She has published many papers in scientific journals and her main research interests include Open Government, Linked Open Data, eParticipation, and Semantic and Social Web technologies.

Pamela Duncan, Irish Times Data Journalist

Pamela Duncan is a data journalist and one of the main contributors to Irish Times Data, a blog dedicated to the analysis of some of the many datasets available to the newsroom. She can usually be found at her desk poring over spreadsheets, mapping data or building other interactive data visualisations. She has a strong interest in social affairs journalism and health-related stories and frequently uses the Freedom of Information Act to source her stories. Before joining The Irish Times she worked in the provincial press for a number of years and later wrote freelance articles for Time.com. She has a Masters in Journalism from the University of Limerick and a Bachelor of Arts degree from NUI Galway.
Barry Doyle, GIS Manager, Roscommon County Council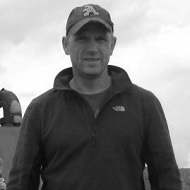 Barry is the Geographical Information Systems (GIS) and IT professional with 20 years experience in the GI industry in Ireland, both public and private sector.Barry currently holds the position of Project Leader in the IT section of Roscommon County Council specialising in the areas of Geographic Information Systems and Information Management where he is responsible for the development and implementation of the Councils corporate GIS and GI Management strategies, with the aim of realising the vast potential for GIS within the Local Authority environment and the value within its spatial data holdings.  In regard to the Local Government sector as a whole he has a particular interest in the design and implementation of a Local Government Spatial Data Infrastructure (SDI) to put in place the standards, technical solutions and governance models to ensure that the Local Authority spatial data is available for reuse and sharing, in line with other various associated initiatives such as MyPlan.ie, INSPIRE and Open Data. In line with this he is currently a member of the MyPlan project board, and has previously represented Local Authority interests on the INSPIRE Directive Implementation Steering Committee.
Dr Evelyn O'Connor, Principal Officer, Department of Public Expenditure and Reform

Evelyn O'Connor is a Principal Officer in Department of Public Expenditure and Reform with responsibility for leading on the Government's Open Data Initiative and Ireland's membership of the Open Government Partnership as well as a number of legislative reforms (Freedom of Information, Ombudsman legislation, ethics legislation).  Evelyn has worked in a number of Government Departments and her educational qualifications include a Doctorate in Governance from Queens University, Belfast. 
Eoin McCuirc, Central Statistics Office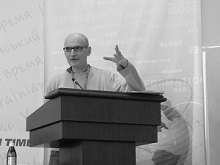 Eoin has worked for the Central Statistics Office (CSO) for over 20 years and currently works in the Database Dissemination area. He looks after the CSO databases and website encouraging people to use CSO data. Part of his role involves standardising CSO metadata and classifications and Eoin is leading the 2020 strategic metadata and documentation working group. Eoin initiated the Education Outreach Program in the CSO in 2007 and manages the International Statistics Literacy Project Statistical Poster Competition, John Hooper Medal for Statistics and the apps4gaps competitions. He drives the CSO linked open data project, including CSO involvement in the European Open Cube project and he also sits on the Public Bodies Advisory Group on Open Data. Eoin is trained as a System Analyst and Project Manager and prior to working in the CSO he worked in the Information Systems Division of the Revenue Commissioners in Dublin. Eoin regularly writes and presents papers at international conferences. His Primary Degree is in Business and Social Studies (BBS) from Trinity College, Dublin. He is a Director and Company Secretary of the Cork Simon Community and has been involved in this organisation as a volunteer for over 15 years. 
Denis Parfenov, Founder of Open Knowledge Ireland and Ambassador for Open Knowledge Foundation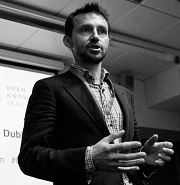 .
Denis Parfenov is a social entrepreneur, founder of Open Knowledge Ireland and Ambassador for Open Knowledge Foundation.He is passionate about empowering citizens to make informed choices by making information (data) available and accessible through open source technologies. He organises fora and hackathons and runs regular  Open Data Ireland Meetups with a view to opening Ireland's data infrastructure and influencing policy at the highest political level.
Denis initiated, planned and successfully executed a civic campaign which resulted in the Irish government's commitment to the Open Government Partnership (OGP). He has actively participated in the co-creation of the first Irish OGP National Plan which lead to Ireland becoming a full member in July 2014. He holds a Masters Degree in International Business from University College of Dublin and a Masters Degree in International Relations from Dublin City University.
Afternoon Sessions
Ciaran Gilsenan, Founder and CEO of Buildingeye.com (Keynote Speaker)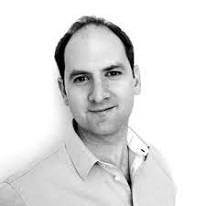 Ciaran is a civil engineer by profession and graduate of the University of Dundee. He has over 12 years experience in the Design, Planning and Building of Construction Projects. He is the founder and CEO of Buildingeye.com that launched in 2011. Buildingeye is capable of geolocating planning applications in cities using local authority data so that citizens can see what is being planned in their local area. More recently Buildingeye went live in the city and County of San Francisco in the United States.
The parallel afternoon sessions will be on a) enterprise and b) social/public innovation  
Siobhan Finn, Startup Ireland and Cork Innovates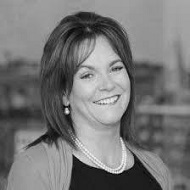 Siobhán Finn is Project Director of Cork innovates and recently appointed City Region Coordinator for the Startup Gathering 2015.Siobhán has years of experience in working with Startups and SMEs in a variety of roles, and she also co-owned and managed her own business for a number of years from 2002 – 2010.  In 2010 she was awarded an M.Sc. from Training College Dublin and also holds the Graduateship from the Marketing Institute of Ireland.
The vision for Cork innovates has always been to enhance the positioning of the Cork region as a place which offers entrepreneurs globally and locally the best environment to start, grow and stay their business successfully.  Under Siobhán's leadership, Cork innovates is now a nationally and internally recognised model for collaboration and the promotion of enterprise spirit at a regional level with awards including 2014 National Winner of the European Enterprise Promotion Awards; 2014 European Shortlisted National Recipient of the European Enterprise Promotion Awards; 2014 Irish Public Sector Magazine Excellence in Business Awards and the 2013 Winner of the Chambers Ireland Excellence in Local Government Award. In 2012 Siobhán was the Irish Representative of at the EU Committee of the Regions Week.
Siobhán is a member of the Advisory Group for Small Business to the Department of Jobs, Enterprise & Innovation; she is a board member of the Startup Ireland Partnership; is also a member of the National Steering Group for the 2015 Startup Gathering as well as being a member of the EU MYBusiness Regional Assessment Team for Ireland with Cork Institute of Technology.
Brian Donnellan, Professor of Information Systems Innovation Academic Director, Innovation Value Institute (IVI), Maynooth University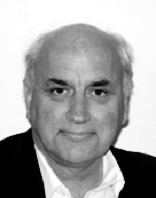 Brian Donnellan is Professor of Information Systems Innovation at Maynooth University (www.nuim.ie) and is Academic Director of the Innovation Value Institute (www.ivi.ie). Prior to joining Maynooth University, Prof. Donnellan was a faculty member in the National University of Ireland, Galway where he was a faculty member in the Business Information Systems Group and the Centre for Innovation and Structural Change. He has studied Engineering (B.Eng), Business (MBA) and Information Systems (PhD). He spent 20 years working in the ICT industry where he was responsible for the provision of Engineering Information Systems to support New Product Development. He is an expert evaluator for the European Commission and has been guest and associate editor of several leading IS journals including Journal of IT, Journal of Strategic Information Systems and MIS Quarterly. He has published over 150 papers and articles in IS journals and conferences.
Dr Edward McDonnell, Centre Director, Centre for Applied Data Analytics (CeADAR)
Prior to joining CeADAR as Centre Director, Edward was European Director of Innovation & Technology Research at Fidelity Investments (US). The role involved prospecting for technology and investment opportunities across Europe, understanding developments in the European innovation ecosystem, directing technology trials, and creating an internal technology incubator. Prior to Fidelity Investments, Edward was Commercial Strategy Manager in CLARITY devising and delivering a multi-university commercialisation strategy for research across many industry sectors. Edward helped create 7 spin-outs, and delivered in excess of €11M funding from industry and Government.

Edward has also spent 16 years with Hewlett-Packard Europe, in various technical and senior management roles. While at HP his team received the following awards:
• Scientific American Top 50 technologies that demonstrate outstanding leadership
• Grand Award and Overall Winner for Innovation, Popular Science (USA)
• Horizon Award "10 Cool Cutting Edge Technologies", Computer World (USA)

Edward holds a PhD in Artificial Intelligence from the University of Edinburgh, is a Fellow of the IEE, and is the named inventor on 76 granted patents.
Dr Suzanne Little, Research Associate at the Insight Centre for Data Analytics, DCU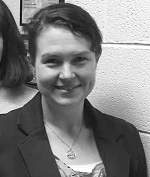 Dr Suzanne Little is a Research Fellow at the Insight Centre for Data Analytics based at Dublin City University, specialising in multimedia analysis, where she has led projects in video analytics for security and in multimedia data integration for health, environmental monitoring and event management. She has worked on a number of European projects and is interested in video analytics, semantic search and data integration across a range of application domains including health/medical, education, security, scientific research and culture/entertainment. In March 2015, Suzanne was part of the Insight team who organised and hosted the "Girls Hack Ireland" event at DCU to encourage girls aged 15-17 to spend a day at the university and participate in creating a web site around the theme of "New Ireland".
Dr David Robinson, Principal Investigator on the Local Asset Mapping Project (LAMP) and Consultant Physician at St. James' Hospital, Dublin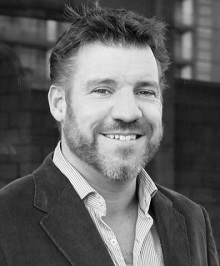 Dr Robinson graduated from Trinity College, Dublin and completed his basic and specialist training in Queensland, Australia and the South Dublin Geriatric Training Scheme. He was the first Watts Clinical Fellow in the Mercer's Institute for Research on Ageing where his MD thesis examined vitamin B12 deficiency and its relevance to falls and cognition. He undertook a Masters in Healthcare Ethics and Law that examined the ethics of the Fair Deal legislation and has an interest in comprehensive geriatric assessment in the acute setting. He is principal investigator on the Local Asset Mapping Project – an urban mapping exercise designed to assist in social prescribing and connect the healthcare and social sectors. He works as a consultant physician in St James' Hospital, Dublin.
John Lynch, Project Lead, Product and Service Design, Future Cities Catapult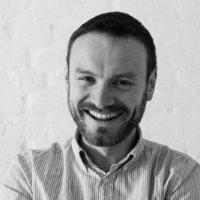 Future Cities Catapult is a UK Government funded organisation created to accelerate urban ideas to market, to grow the economy and to make cities better. John's work, in the "Futures & Best Practices" team, is to explore new potential through demonstrator experiments at scale in cities across the UK and around the World. 
John will introduce Future Cities Catapult and "OrganiCity" - a three year project funded by the European Commission which aims to engage citizens and co-create experiments with IoT and urban data across the cities of London, Santander and Aarhus.
Dr Dáithí Downey, Acting Director of the Dublin Region Homeless Executive (DRHE)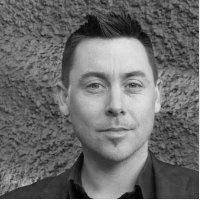 Dr Dáithí Downey is currently the Acting Director of the Dublin Region Homeless Executive (DRHE) where is also Head of Policy and Service Delivery. Dr Downey represents the DRHE on a number of national and EU platforms and networks focussed on housing and urban policy. He has worked in the housing and homeless sectors in Ireland and the UK since the 1990s. His current research interests include globalization and the financialisation of housing systems; changing urban housing markets and comparative urban and housing policy within advanced economies. Dr. Downey's previous publications include work on housing affordability and the economy as well as homelessness, social exclusion and poverty. He holds a PhD in Geography from Trinity College Dublin.
Gerard Walker, Department of Jobs, Enterprise and Innovation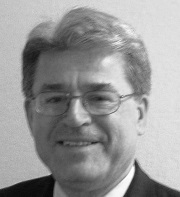 Gerard Walker is Assistant Principal Senior Policy Advisor, Department of Jobs, Enterprise and Innovation. He is responsible for project management, research and policy support to the Expert Group on Future Skills Needs (EGFSN). Established in 1997, the EGFSN is a body appointed by the Irish Government to advise it on aspects of education and training related to the future skills requirements of the enterprise sector of the economy. He formerly worked as Senior Policy advisor Forfás and as Policy Analyst with the National Economic and Social Forum under the auspices of the Department of the Taoiseach.
The Data Stories
During this quickfire data stories session we invite some of Ireland's innovators and entrepreneurs to showcase their products, services and apps which use open data.
Meet the Speakers
Oisin Ryan, Co-founder and COO of Local Mint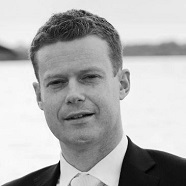 Oisin Ryan is co-founder and COO of Localmint. Each month Localmint helps around 1.5 million consumers find local store details like opening hours and locations across Ireland, the UK, Australia and the USA. Prior to establishing Localmint with Ranga Vadhineni (CEO) in 2013, Oisin worked in financial services for 14 years with the likes of Aon and Achmea Reinsurance. 
Nuala Canning, Managing Director of Brandfire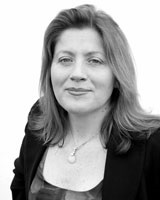 Nuala is the mamanging director at Brandfire. Having over 20 years' experience in sales and marketing, she has worked in a number of industries including radio, telecommunications and online. She has held positions in Esat Telecom, DCC and, more recently, Communicorp. She has extensive international marketing experience, having worked in Sweden, Finland, Jordan and Central/Eastern Europe. Nuala completed Gaelforce in 2010 and is training for the Paris2Nice cycle is September so you can expect her to go that 'extra mile'!
Joseph Borza, Founder and CEO of Energy Elephant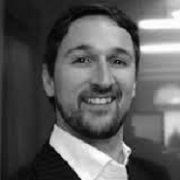 Joseph Borza is founder of the awarding winning Irish tech start-up EnergyElephant. He is a chartered engineer and has over a decade of experience working in the energy and environment sectors in Ireland and abroad. He is an active and passionate member of Dublin's startup community and has worked on numerous research, development and deployment projects. 
Vinnie Quinn, Co-founder of Evercam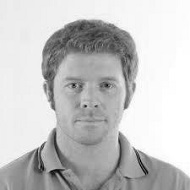 Vinnie Quinn is a co-founder of Evercam.io. Originally Vinnie was a founder of Nixers.com which grew into Jobs.ie and became the No.1 recruitment website in Ireland.  Following the sale of Jobs.ie he took some years off to find himself.  He found himself back with his original co-founder Marco Herbst, building a platform for the very closed world of CCTV cameras.  This did not suit their personalities or vision.  Evercam.io was born, a hosted Video Management System, making it easier to share access to cameras, and promoting discussion of where cameras fit into our lives. Vinnie works with public bodies and private companies in Ireland and elsewhere redefining the roles cameras play in their organisation.  Evercam is open-source, customers include Dublin City Council, SAP and other top secret ones we don't talk about!
Neil Turner, Developer of Nearby Bus and Power Check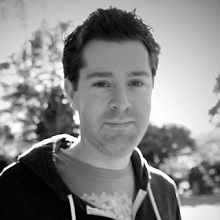 Neil Turner is a passionate and design driven developer. He currently develops on Windows Phone, Xbox, and sometimes iOS. He has designed the popular Bus Nearby and Power Check apps.  
Patrick Garry, Founder and CEO of Loylap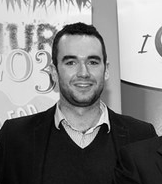 Patrick Garry is the co-founder of LoyLap, an application designed to strengthen the business - customer relationship in bricks and mortar businesses. Patrick is a staunch believer in Ireland, and its potential over the coming years to be home to some of the world's leading companies.
Dr. Donal de Buitléir, Director of Publicpolicy.ie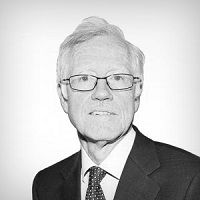 Dr. Donal de Buitléir is the Director of publicpolicy.ie whose goal is to promote better economic, social and environmental policies. They do this by carrying out independent research and communicating the results to make it as easy as possible for interested citizens to understand the choices involved in addressing public policy issues and their implications. At publicpolicy.ie they passionately believe in the value of evidence in helping to make the right policy choices. Evidence does not answer all the questions – some issues are ultimately matters for political decision – but there is much to be learned from experience in Ireland and elsewhere. Publicpolicy.ie are independent and have no party political view and are not aligned with any sectional interest.
Donal de Buitléir is a former President of the Statistical and Social Inquiry Society of Ireland and a former Chair of the Foundation for Fiscal Studies.  He is an Eisenhower Fellow. He was a Board Member of the Health Services Executive 2005-09. Previously he worked in AIB Group and in the Irish public service. He was Secretary to the Commission on Taxation 1980-85. He was a member of a number of Government reviews in the areas of local government reform, integration of tax and welfare, business regulation, health funding and higher education.
Eoin McCuirc, Director of FoodCloud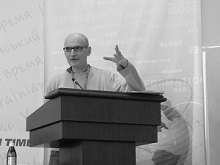 Eoin is the Chair of the Board of Directors of FoodCloud and has a keen interest in food. FoodCloud connects businesses that have too much food with charities that have too little. We have developed a platform that makes it easy for charities to get notifications of donations of food that are available in their communities. Using the FoodCloud App and website, businesses upload details of their surplus food and specify a time for collection. 
Eoin is fully HACCP (Hazard analysis and critical control points) trained. He has experience is managing mass catering events for charity at home and abroad, for example, in March 2014 he organised the catering for the Feed the City event where over 4,000 Corkonians were fed a free curry, made from food that would otherwise have gone to waste. He also runs a wholefood buyers coop in Cork and sits on the Cork Food Policy Council. He is a founding director of Bia Food Initiative which is setting up a series of surplus food redistribution hubs in Ireland. The first hub a 10,000 square foot warehouse in Little Island is fully operational. 
Event Partners and Sponsors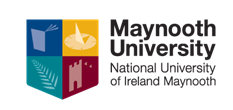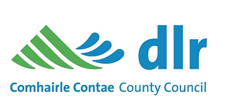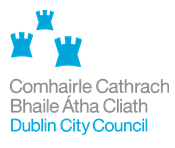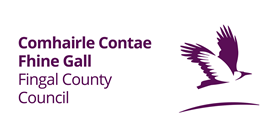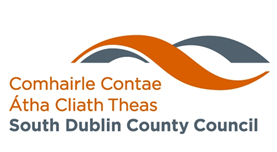 When & Where

Chartered Accountants Ireland
47 Pearse Street
Dublin 2
Ireland


Thursday, 7 May 2015 from 09:00 to 17:00 (IST)
Add to my calendar
Organiser
Dublinked Innovation Network
Dublinked Conference: Data Opens Doors