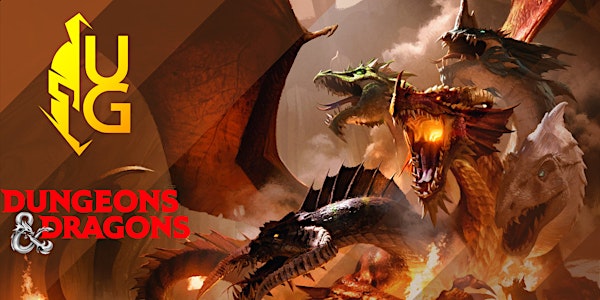 Dungeon & Dragons - EPIC - a Multitable Event
Dungeons and Dragons Multi Table EPIC
When and where
Location
Underworld Gaming 10 Belgard Square West Dublin 24 Ireland
About this event
The Cults of Elemental Evil wrought incredible destruction on the city of Mulmaster. In its hour of need, the City of Danger received aid from an unlikely source- the Mageocracy of Thay, ruled by the lich Szass Tam. With Mulmaster moving ever closer to Thay's orbit and strife brewing within the Factions for action, the hour is ripe for conflict.
To celebrate Underworld Gaming's 1st Birthday, we are hosting an EPIC - a Multi table event where multiple different tables will share in a one shot story where the events of each table will have an impact on the overall outcome and things that happen on other tables!
There are 5 tables available - A table for each of Tier 1,2,3, & 4 (and a second table at Tier 1.) Get your ticket based on the tier you want to play at. Note that higher tiers are intended for more experienced players, and lower tiers are for newer players.
Tier 1 - Played at Level 3
Tier 2 - Played at Level 7
Tier 3 - Played at Level 13
Tier 4 - Played at Level 18
You need to bring RPG dice and a character sheet built in line with Adventurers League standard rules. We recommend using DNDbeyond.com to build and bringing a print out with you on the day.