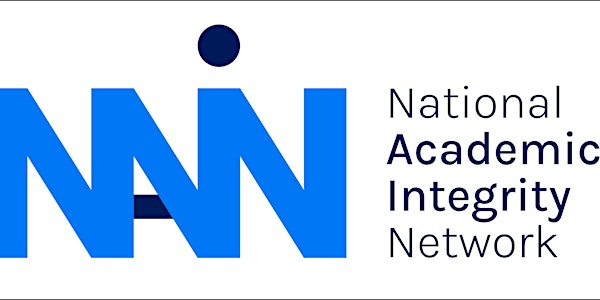 E-proctoring in theory and practice: a review
In this webinar, Prof Paul Giller will present the key highlights and findings of his report commissioned by QQI.
About this event
In this webinar, Professor Paul Giller will present the key highlights and findings of his report commissioned by QQI and endorsed by the National Academic Integrity Network, titled E-proctoring in theory and practice: a review. Remote e-proctoring was an established practice in some specific contexts prior to the COVID pandemic; however, with the onset of the pandemic and the ensuing need to find alternative assessment procedures, e-proctoring became a very topical issue and one which has been discussed, trialled and implemented in many contexts both nationally and internationally in an attempt to provide a possible solution to the issue of exam proctoring for online assessment. Professor Giller's report, reviewing the literature, identifying the various approaches taken and highlighting the advantages and constraints inherent to e-proctoring may act as a welcome advisory resource for policy-makers, education developers and others in institutions in Ireland. Professor Giller also describes both some successful and less successful case studies and analyses some possible reasons for these outcomes. This report is pending online publication (mid-Nov., 2021) by QQI, and will be made available prior to the webinar.
Biography for Professor Paul Giller
Professor Paul Giller is a graduate of Queen Mary and Imperial College London and is an Emeritus Professor in Ecology at University College Cork (UCC), National University of Ireland, with over 145 peer reviewed publications and 7 books to date. He is also an elected Member of the Royal Irish Academy (MRIA).
Professor Giller taught and researched in UCC for over 35 years, and has also taught and/or researched for periods in China, UK, USA, Sweden, South Africa and France.
In addition to academic roles, Professor Giller has held Senior University Management positions at University College Cork including Executive Dean of Science (2000-2005) and Registrar and Senior Vice President Academic/Deputy President (2005-2015) where he held overall administrative responsibility for the Academic Affairs of the university including academic strategic development, academic policies, internationalisation, student experience, and management of the academic administration.
Prof Giller has significant experience of Research and Quality Reviews having chaired and participated in review panels for the EU and National Research Agencies and Councils in Norway, Sweden, Finland, UK, France, and Portugal as well as QQI in Ireland and in several universities (including Helsinki, TCD, Maynooth, Copenhagen, Paris). He has also held positions as Senior and Executive Editor and member of Editorial Boards of a number of international journals and has held a variety of roles on national and international bodies and committees.