Title Designer Dan Perri talks about his fascinating career from a graphic designer to a title sequence designer for major Hollywood films
About this event
Title Designer and Filmmaker, Dan Perri.
Our monthly talk series ChalkTalks is back with a bang this month with the legendary film title designer Dan Perri joining as a guest speaker!
Dan Perri has designed iconic titles and opening sequences for major films such as Star Wars, The Exorcist, Nashville, Taxi Driver, Raging Bull, Days of Heaven, The Warriors, Caddyshack, A Nightmare on Elm Street, Blood Simple, Insomnia, The Aviator, and hundreds and hundreds more.
While still designing titles after 400 projects, Dan Perri has been a keynote speaker at large international festivals, held talks at art & design universities and authored a book called "Hollywood titles designer / A life in film". A feature length documentary on Dan's design career is currently in production.
In this ChalkTalk, we will:
Hear about Dan Perri's career from a graphic designer to being Hollywood's go-to-person for title sequence design
Get a closer look at his iconic work
Welcome questions from the audience which will be answered by Dan Perri himself
Read more on Dan's work at www.danperri.com.
This is one not to miss!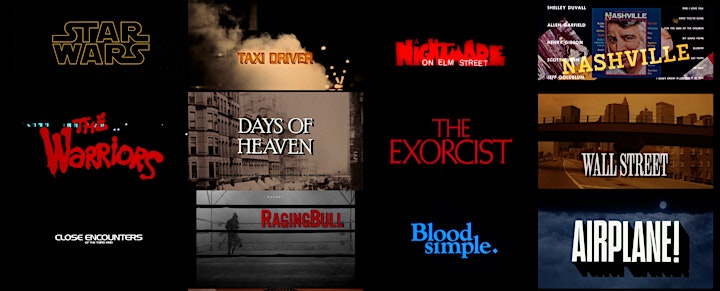 Organiser of Each&Other ChalkTalks: Title Designer Dan Perri