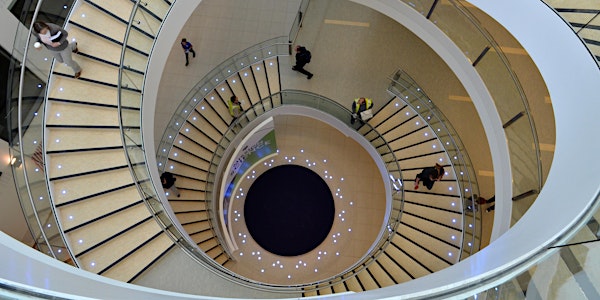 Earth Institute and Insight Centre for Data Analytics collaborative event
Exploring the potential for collaborative data-driven environmental and sustainability research
When and where
Location
The Insight Centre for Data Analytics 3rd Floor, UCD O'Brien Centre for Science University College Dublin Belfield Ireland
About this event
The Earth Institute and the Insight Centre for Data Analytics are hosting an afternoon event to explore the potential for research collaboration. The event will be in person and followed by refreshments.
Some of the big challenges in environmental and sustainability research can benefit hugely from data analytics methodologies, including topics such as climate change, transport, sustainable energy, biodiversity and ecosystem resilience, and sustainable agriculture.
This event will bring together researchers from UCD's Earth Institute and all sites in the Insight Centre for Data Analytics to explore potential connections between the two groups and opportunities for collaboration.
There will be a number of short presentations from Earth Institute researchers who work across different research areas and who work with or generate large datasets. They will present on the research challenges they have which require machine learning, data science and/or advanced statistical expertise.
Presenters from the Insight Centre will talk about work they've done in the area of sustainability/climate change/earth science and related topics, framing this from the perspective of how Insight expertise can play a critical role in these challenges.
Anybody interested in the role that data science and artificial intelligence can play in responding to the urgent sustainability and environmental challenges facing the planet today is welcome to attend.
Event is currently at capacity - please email caitriona.devery@ucd.ie if you would like to be added to the waitlist.
Provisional programme:
14:00 Welcome and Intro to Earth Institute Director- Prof Tasman Crowe
14:05 Introduction to Insight- Professor Noel O'Connor
14:10 Prof Mark Roantree (Insight) and Dr Elke Eichelmann (Earth Institute)
14:25 Dr Ruihai Dong
14:32 Prof Francesco Pilla (Earth Institute)
14:39 Prof Andrew Parnell (Insight)
14:46 Dr Sonia Negrao (Earth Institute)
14:53 Dr Tadgh MacIntyre (Insight)
15:00 Assoc Prof Gerald Mills (Earth Institute)
15:07 Prof Mark Keane (Insight)
15:14 Dr Páraic Carroll (Earth Institute)
15:21 Dr Margaret McCaul (Insight)
15:28 Dr Declan Delaney (Earth Institute)
15:35 Dr Darrin Hulsey (Earth Institute)
15:42 Closing remarks and Thank yous- MC Donnacha O'Driscoll
15:45 Coffee, networking, posters