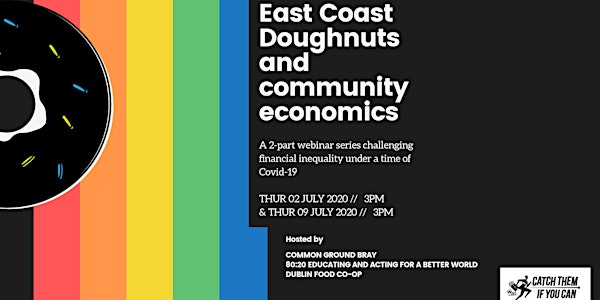 East Coast Doughnuts and Community Economics
A 2-part series challenging financial inequality under a time of Covid-19
About this event
Billionaires have increased their assets and holdings since the Covid-19 pandemic began. Yet 'common goods' such as public health and living incomes have expanded and Amsterdam has just announced a city-wide Doughnut Economics coalition.
While endless growth policies are temporarily on a hiatus for many, what does expanding a circular economy from the East Coast of Ireland look like in the context of a global pandemic? How do we reverse inequalities across communities, and what can we do?
Join us for a two-part series in J 2020, with Common Ground Bray, Dublin Food Co-op and 80:20 Educating and Acting for a Better World as part of the Catch Them If You Can project.