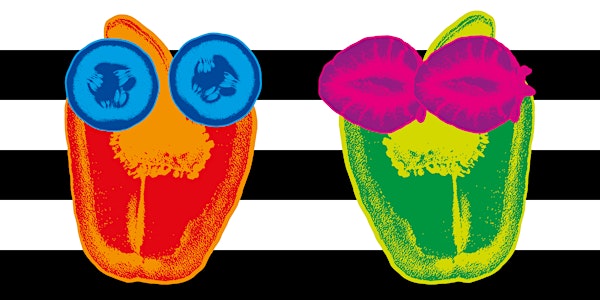 Eat The Streets: After Lunch Chat
Join us around the table for an After Lunch Chat to talk about "Green and Edible Cities: Can We Eat Our Streets?".
When and where
Location
Decorative Arts & History Museum Benburb Street Collins Barracks D07 XKV4 Dublin 7 Ireland
About this event
Taking place on Saturday 17th September from 12pm - 5pm at National Museum of Ireland - Decorative Arts & History, Collins Barracks, D7. Eat the Streets will delve into Dublin's rich culinary history and showcase how important water, soil and food are for all life on this planet, and how they are all at risk because of climate change.
At 1pm, join us around the table for an After Lunch Chat to talk about "Green and Edible Cities: Can We Eat Our Streets?".
James Burke will chat with:
Oscar Rodriguez, Architecture & Food - Oscar runs A&f a single-person consultancy which specialises in delivering high-tech urban agriculture projects and developing the architecture of Building Integrated Agriculture. A&f works with building owners, operators and developers to introduce appropriate models of food production into their buildings with a particular focus on the rooftop greenhouse model employing water-based growing techniques.
Michal Slawski, Bord Bia - Michal Slawski is a development and marketing specialist in the area of horticulture at Bord Bia.
Suzanne O'Connell, DCC - Suzanne has worked as part of the DCC Parks, Biodiversity and Landscape Services team for the last 3 years with a key role in design and delivery of new park projects and is currently working on the Stoneybatter Greening Strategy, Ballyfermot Peoples' Park and St. James's Linear Park. Prior to working at DCC, Suzanne co-founded and worked with The Decorators for 10 years, a multidisciplinary practice, the-decorators.net that developed on a diverse range of spatial design projects that aimed to connect the physical elements of a place with its social dimension
Zoe Hertelendi, Platform 61 -Zoe is the owner and managing director of Platform 61 of South William Street as well as the founder of Edamame, a company that works to change habits and educate people on the benefits of sustainable living.
For more information on this event and all Eat the Streets has to offer, visit www.eatthestreets.ie