"Eating Freely" Therapist Training Dublin 2019. 35 CPD Points (IACP)
About this Event
Train as an 'Eating Freely' Therapist and join our Referral Network too!
Receive 35 CPD points, certified by the IACP - this training more than covers your full year requirement for CPD.
Join our Network for certification, client referrals, fair fees and prompt payment;
Avail of ongoing support via our Online Support Forum for Therapists;
Feel confident in your ability to support clients in one of the biggest areas of health challenge currently – Obesity and healthy, sustainable weight management without dieting.
As an Eating Freely Therapist, you will support your clients to:
- Feed themselves properly, without restriction or bingeing;
- Forgive themselves quickly, by building true self-compassion and mindfulness into their daily 'normal';
- Focus on Health and Wellbeing, physical and emotional, as their goal, not just weight loss.
Obesity is one of the biggest health challenges facing us currently, and the neglected piece in treatment protocols currently is the emotional component of comfort eating and binge eating. Diets do not work for long term, sustained weight loss, clients need holistic support across four key areas to fundamentally transform their relationship with food.
The "Eating Freely" Program comprehensively weaves these four components together over a 12 week period to build a solid foundation of change for clients to continue building on well after they finish the program with you.
The four pillars of Eating Freely are:
- CBT to reduce binge eating;
- Nutritional Rehabilitation to understand what true healthy eating for life looks like, without dieting or restriction;
- Neuroscience to break old habit loops and create new, healthier habits; and
- Mindfulness/Self-Compassion, to dial down that Inner Critic and be fully present with what is actually happening in the moment, so they can Respond, not React.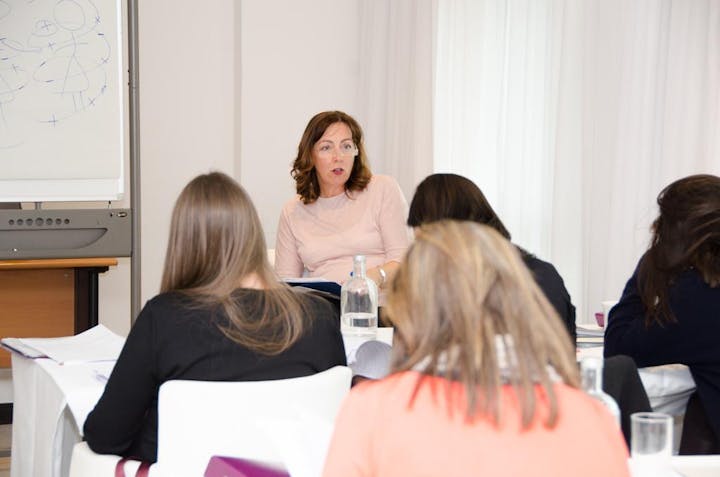 MEET YOUR TRAINER, EMMA MURPHY MIACP
My name is Emma Murphy and I have worked in private practice for the past 10 years, almost exclusively with clients struggling with disordered eating.
I have advanced specialist training in Eating Disorders and Obesity Management from the National Centre for Eating Disorders in the UK, and I am a FETAC certified Trainer. I have also won an Elevator Award from Social Entrepreneurs Ireland for my first Online Program - CBT for Bulimia and Binge Eating, for making disordered eating support more accessible and affordable, online.
I am passionate about helping women and men to break free from emotional and binge eating, which in turn frees them up to live a fuller life feeling comfortable in their own skin, on EVERY level - physically, mentally and emotionally.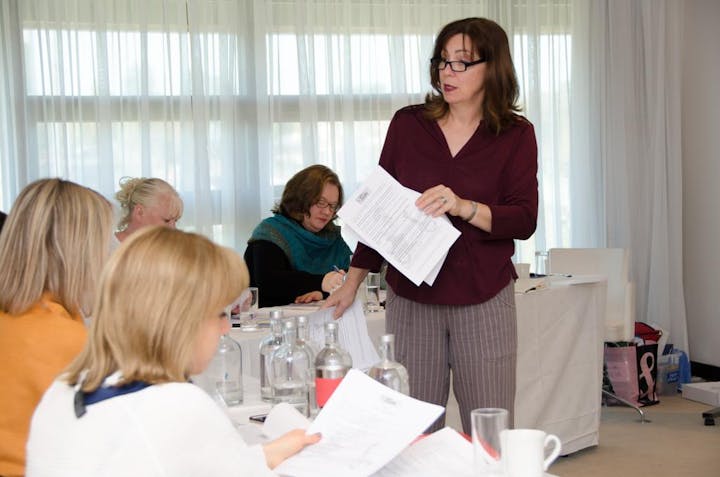 We currently have 16 Therapists in the Eating Freely network located around Irealnd - from Dublin, Wexford, Kilkenny, Cork and Donegal. My goal for 2019 is to have at least one Eating Freely Therapist in every county in Ireland, providing one to one, group and online support to anyone who needs it. Therapists can choose how they wish to work (group, online and/or one to one), and additional training will be provided for online and group practitioners.
I hope you will join us in Dublin and help us grow our Eating Freely Network!