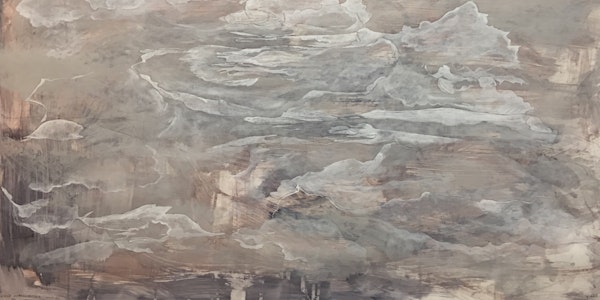 ECO SHOWBOAT at CARRYBRIDGE
Visual artist Diane Henshaw and actor Paddy McEneaney talk about local environmental issues and their collaboration with the Eco Showboat
When and where
Location
Carrybridge Marina Carrybridge Enniskillen BT94 5NF United Kingdom
About this event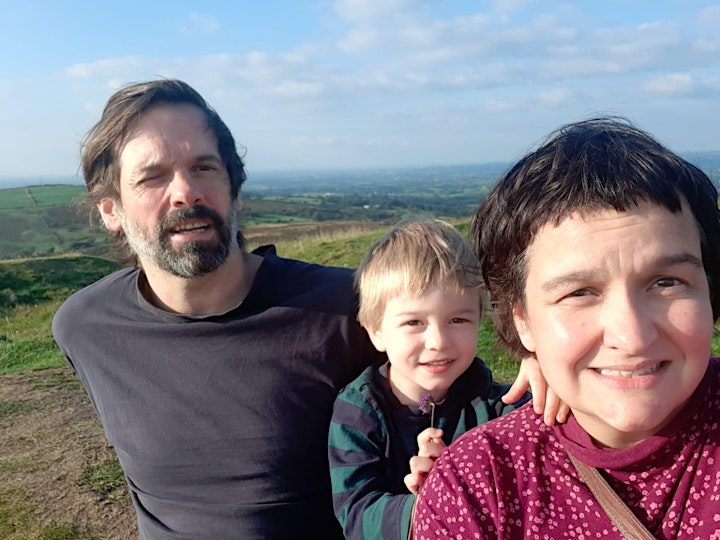 THE ECO SHOWBOAT EXPEDITION 2022
ARTISTS UNDERTAKE SOLAR POWERED EXPEDITION ON THE SHANNON TO SPARK CLIMATE ACTION THROUGH THE ARTS
The Eco Showboat Mayfly expedition is a four-month arts voyage from Limerick to Fermanagh on the Mayfly, the flagship of the Eco Showboat project, and the first solar electric boat to make this journey.
On Sunday 21st August the Mayfly will dock at Carrybridge, rural Fermanagh, for the last stop of our 2022 river expedition. You are invited to join us for this wonderful afternoon of art, conversation and workshop.
14:30
CONVERSATION CONVERSATION with Artist DIANE HENSHAW and Actor PADDY McENEANEY of Exit does Theatre
Diane & Paddy will talk about their collaboration, inspiring ideas & actions for change – creating a vision for hope with a specific focus on inviting conversations around climate change using art as a call for action, beginning their discussion around their collaboration and its ideas based on the four laws of ecology:
• Everything is connected to everything else. There is one ecosphere for all living organisms, and what affects one affects all.
• Everything must go somewhere. There is no 'waste' in Nature, and there is no 'away' to which it can be thrown.
• Nature knows best. The absence of a particular substance from Nature is often a sign that it is incompatible to the chemistry of life
• Nothing comes from nothing. Exploitation of Nature always carries ecological costs, and these costs are significant.
(Adapted from Barry Commoner, The Closing Circle 1971)
15:30
THE SCIENCE OF PLACE
Performance
Daine Henshaw | Paddy McEneaney | Michael Cummins | Valerie Whitworth
Live interactive drawing with Diane Henshaw & performance by Patrick McEneaney of Exit does Theatre accompanied by creative collaborators Michael Cummins (light / tech / drawing), and Valerie Whitworth (sound performance) in association with the Eco Showboat & the public.
ALL AFTERNOON:
SLOW LOOKING
Workshop with the Eco Showboat artists
Cleary and Connolly believe that learning begins with looking. Looking closely at things - for the purposes of observation and accurate documentation, or just for the simple pleasure of engaging your mind with the world - affords a deeper learning experience by fixing attention and setting up a remarkably complex and active investigation that begins with the eye and progressively engages the whole mind. The Slow Looking workshop invites you to use a range of simple viewing devices - bug boxes and magnifying glasses - to observe closely samples of biodiversity found on site, and to draw these using the materials provided, in a relaxed atmosphere conducive to conversation.
5PM
RIVER MOVIE - First Scenes
Screening
River Movie will record the first expedition of the Mayfly - a series of encounters with artists, activists and scientists as we travel upriver from Limerick to Enniskillen, discovering the beauty of the Shannon and the Erne waterways, exploring scientific and artistic ideas for how we can save this environment from everything that threatens it today - pollution, invasive and endangered species, climate change… Using a 4k drone, a 4k gimbal camera, an IR camera and other devices for macro-photography and sound recording, River Movie will document a unique collaboration of art and science addressing the great problem of our time.
Cloud appreciation. Diane Henshaw, January 2022. Ink, carbon, tempera, paper.