Ecologies of Cultural Production
Description
A workshop organised by the School of Creative Arts as part of the Creative Ireland funded 'Ecologies of Cultural Production' project.
This workshop will discuss issues arising out of the 'Ecologies of Cultural Production' project and will share the project's initial findings. The event will run through the morning of the second of September and will conclude with a lunch. The launch of the initial findings will be preceded by moderated panels comprised of industry and academic speakers.

Schedule for the workshop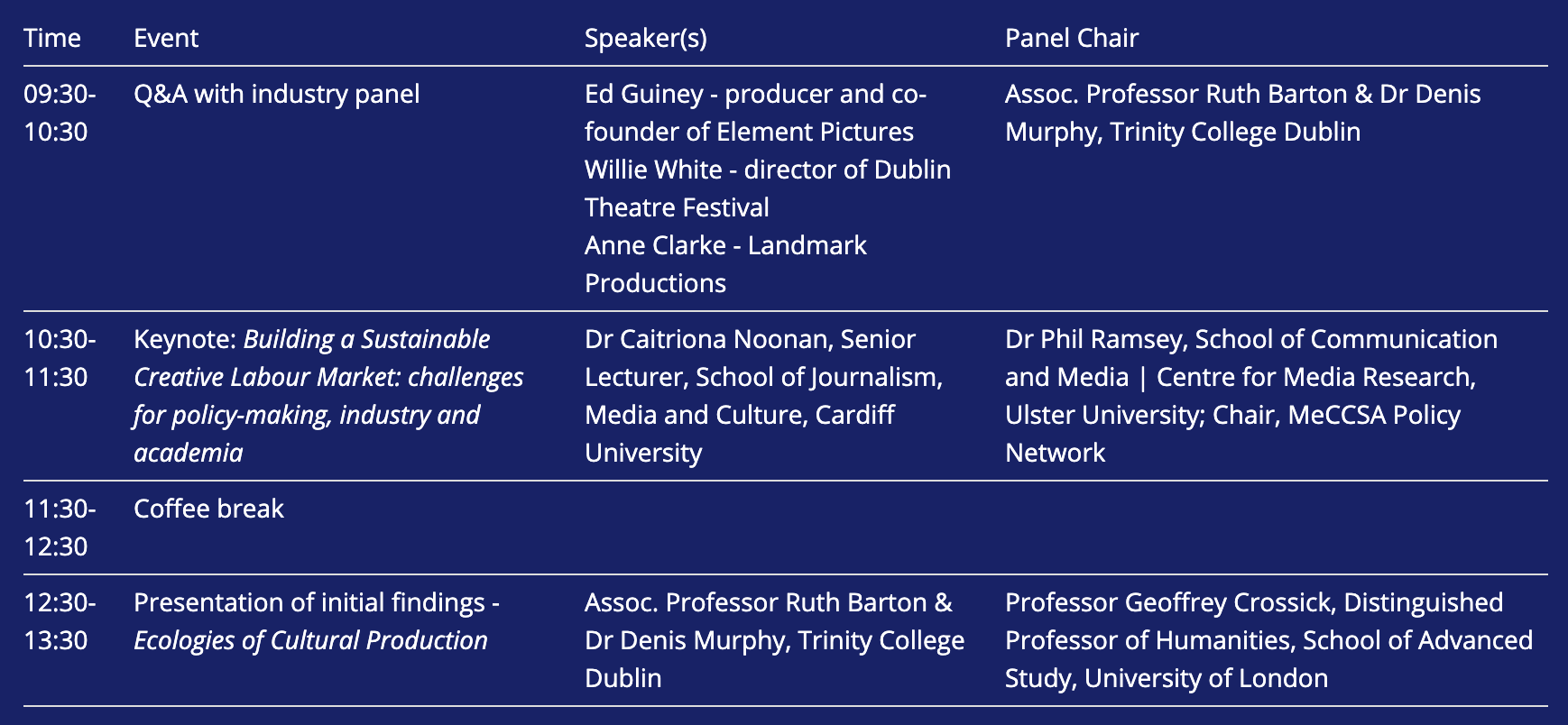 Ed Guiney, producer and co-founder of Element Pictures

Willie White, director, Dublin Theatre Festival

Anne Clarke, Landmark Productions

Professor Geoffrey Crossick (

Panel Chair

), Distinguished Professor of Humanities, School of Advanced Study, University of London.
About the project
Ecologies of Cultural Production is a research project based in Film Studies within the School of Creative Arts. The focus is on career construction in film, television drama and theatre – how do people enter the fields of filmmaking, television drama and theatre-making, and how do they build and develop their careers?
The project is funded by Creative Ireland's National Creativity Fund, a five-year initiative led by the Department of Culture, Heritage and the Gaeltacht. Arising out of the programme's core proposition that cultural participation drives personal and collective wellbeing, the Ecologies of Cultural Production project examines aspects of the cultural infrastructure (funding, organisations, creative labour) crucial to the cultural production necessary to encourage consumption and participation in the arts.

For further information, please contact Assoc. Prof. Ruth Barton bartonr@tcd.ie
Photo by Chris Murray on Unsplash