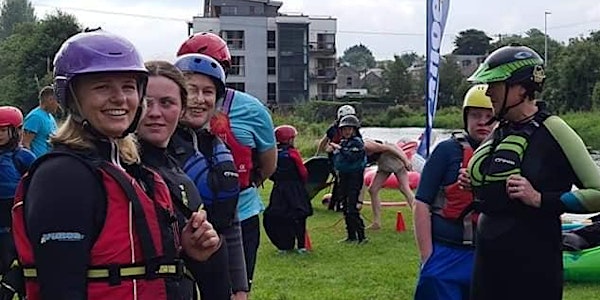 Ed Fest 2022
Edfest 2022 - Memorial family day in memory of Ed O'Brien
When and where
Location
baltinglass abbey abbey Baltinglass Ireland
About this event
The inagural Ed fest was held in 2021 and proved to be a great success. The event is to celebrate the life of club member Ed O'Brien and bring families together for a fun filled day of madness and smiles.
Loads of games on the river and off the river, loads of toys to play with this event is open to all club members and their families. The day is finished off with a BBQ up at the old school house where the annual Ed awards will be held. All awards are categorised by the pure essence of Ed and his greatest traits.
The event is completely free and booking must be made by the eventbrite link, please only book tickets for those that you know WILL attend and if for any reason you are unable to attend after booking please come back to the link and cancel.
We have to plan instructors for safety on the day and also the food needed for the BBQ so the booking accuraccy is critical to help us plan.
If anyone wants or can voluteer on the day or willing to support refreshements or food for the BBQ then please PM us or email baltokayakclub@gmail.com