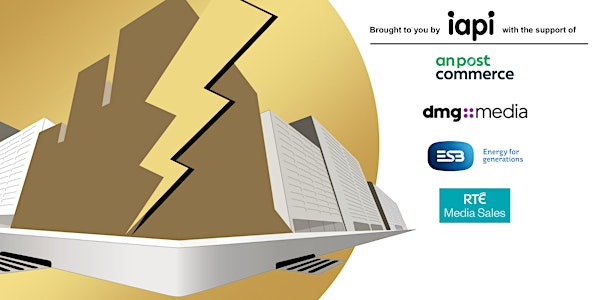 Effie Energiser
IAPI are delighted to bring you our 2023 Effie Awards Ireland Energiser event.
Date and time
Thu, 2 Mar 2023 08:45 - 10:15 GMT
Location
Minerva suite, RDS Main Arena Merrion Road D04 AK83 Dublin 4 Ireland
About this event
To get you all in the right mindset for Effie Awards Ireland 2023, IAPI are delighted to have secured such a knowledgeable group of senior marketers and agency speakers. They will share their insights and thoughts on how to build an effective case and how to collaborate cross functionally within brand organisations and with agency partners to get the best outcomes.
The event will kick off with our keynote speaker, David Cullen, CEO, Opinions Market Research.
With over 25 years' experience working in the World of insights, David previously held senior positions as Joint Managing Director at RED C, Managing Director at OI Research and as Director at Kantar.  He is also the current Chair of the Marketing Society and a Board member at AIMRO.
David will share his thoughts on the importance of data in building a compelling effectiveness, or 'Effie-able' case and how to do this.  He will explore the types of consumer data specifically that can be used and some of the most impactful analysis options to consider.  He will also share with you some key tips on how best to present your data when writing your Effies entry.
Following this talk, Margaret Gilsenan, Chief Strategy Officer, Boys + Girls, and IAPI Board member will moderate a panel discussion made up of:
David Cullen, CEO, Opinions Marketing Research
Lisa Browne, Head of Marketing & Customer Insights, ESB
Gemma Teeling, Managing Director, PHD Media
Michelle McLoughlin, Head of Consumer Insights, Aer Lingus