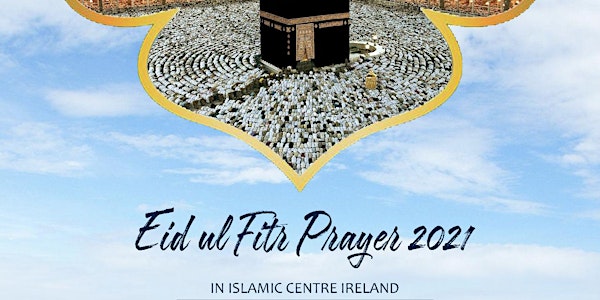 EID UL FITR 2021 EARLY MORNING SPECIALLY ADDED PRAYER IN DUBLIN 15 @ 8AM
Location
Al-Mustafa Islamic Centre Ireland
8 Coolmine Industrial Estate
Dublin
Ireland
Book your place now to perform Eid ul Fitr 2021 Prayers in the Masjid ! Places are limited so book early. EARLY MORNING 8AM EXTRA PRAYER
About this event
Please note this is for the SPECIALLY ADDED EARLY MORNING EID PRAYER AT 8AM!
Prayer will be led by Hafiz Sajjad Ahmad
Instructions:
* Please arrive 15 minutes before the prayer time.
* You MUST wear a MASK
* Bring your OWN PRAYERMAT
* NO HANDSHAKING allowed
* SOCIAL DISTANCING is implemented
* Please bring your FITRANA and MASJID DONATION in CASH.
* CHILDREN under 7 not allowed
* You must register for EVERY single person attending