Éilis Ní Dhuibhne & Evelyn Conlon discuss Women Writing in an event chaired by Mia Colleran
About this event
Why have women been treated differently, and discriminated against, in the literary world? Why has gender been a 'problem' in the writing, publishing, funding, and reviewing scene? And why does it matter?
Irish novelist and short story writer Éilís Ní Dhuibhne asked 21 writers who were born in mid-twentieth-century Ireland, North and South, to write about their literary lives. These women— Éilis Ní Dhuibhne, Catherine Dunne, Lia Mills, Medbh McGuckian, Evelyn Conlon, Mary O'Malley, Liz McManus, Mary O'Donnell, Moya Cannon, Celia de Freine, Mary Dorcey, Anne Devlin, Mary Rose Callaghan, Mary Morrissy, Aine Ni Ghlinn, Sophia Hillan, Ruth Carr, Cherry Smyth, Mairide Woods, Ivy Bannister, Phyl Herbert—began their writing careers in a puritanical and deeply sexist environment. They tell it like it really was, and is.
This event will be chaired by Mia Colleran.
Cancellation Policy
This event will take place within the government public health restrictions and guidelines of the day. Please be aware that this may include a requirement that attendees are fully vaccinated and/or to wearing a mask. If that this the case, we will require you to show your vaccination cert at the door.
Entry to the venues may be conditional on public health guidelines at the time of the performance, and not at the time of ticket purchase. Any changes to entry requirements will be communicated via email in advance.
The health and safety of everyone taking part in the festival is our priority, including volunteers, authors, audience members, and the public. The festival committee will take all the precautions necessary to make sure the festival is run safely.
Events may be subject to change depending on the latest current public health advice.
Refunds will only be offered if the event is cancelled.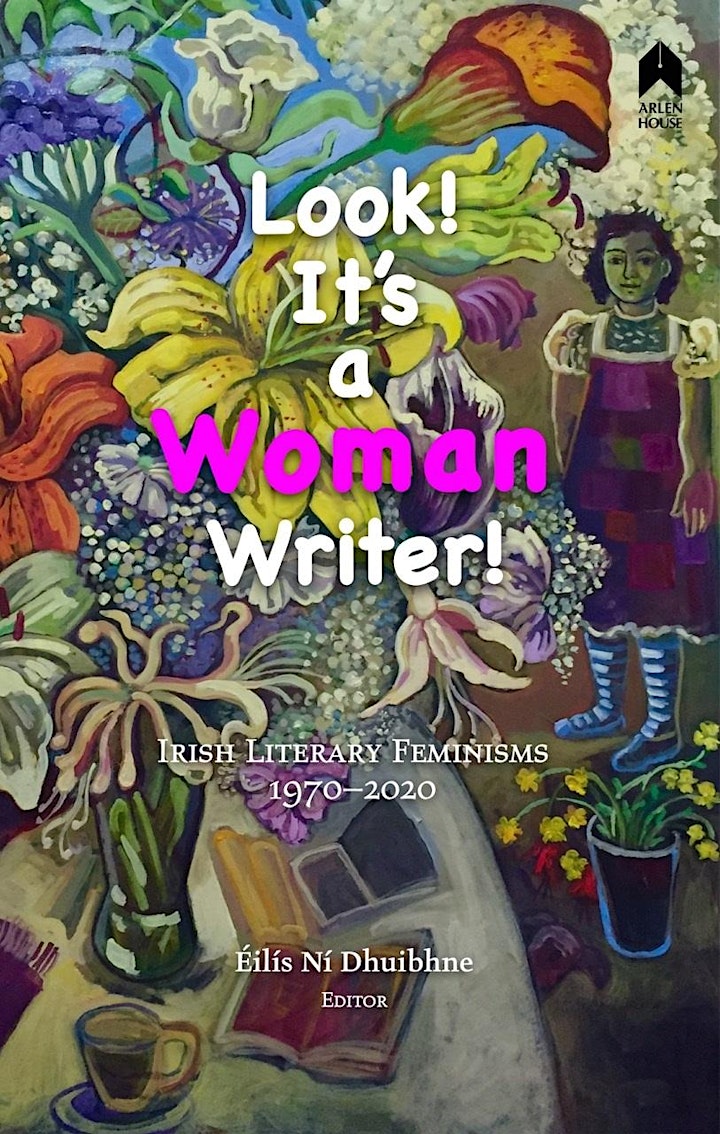 Organiser of Éilis Ní Dhuibhne & Evelyn Conlon discuss Women Writing
The Dingle Literary Festival brings together readers of all interests with writers of local,
national and international standing. The festival inspires readers to read and writers to write.
Events happen, in both Irish and English, across Corca Dhuibhne, an established creative
landscape on the Wild Atlantic Way. The festival includes writer's workshops so emerging
writers can hone their skills and activities aimed at children, the readers and writers of the
future.