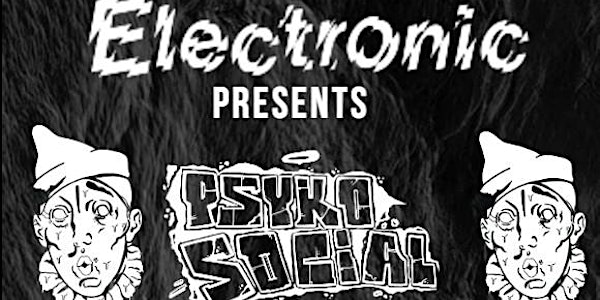 Electronic presents Psyko Social
When and where
Location
Central Arts 123A Parade Quay Waterford Ireland
Description
Electronic presents an all-night takeover by the Psyko Social crew!!
Muc is a veteran of the Waterford techno scene and the legendary UNTZ!
Lee McEnery is a well established DJ and producer from Waterford. He plays for a number of different promoters across the country and has played at the London Music Conference and Tomorrow Land. He's a talented producer with a number of releases on Sticky Ground. His releases are full of industrial sounds, heavy kicks, and crunchy basslines.
Psyko Social was started by Noel Roche and Brian Jiggz. The two lads mixed sets for over 2 years in Noel's cramped bedroom before deciding to get their events up and running. They are lovers of all electronic music but decided to focus on the more intense sounds of techno, electro, breakbeat, and hardcore resulting in high energy, sweat inducing, care free gigs.