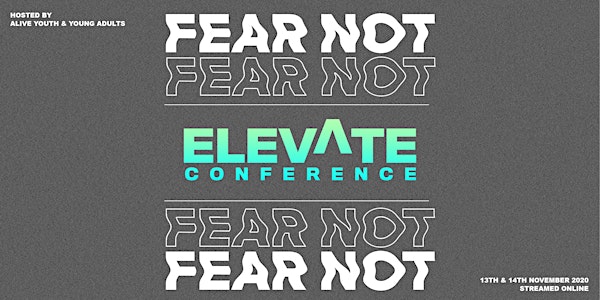 Elevate Conference 2020
Elevate Conference - Fear Not / 13th November 2020 & 14th November 2020
About this event
Elevate Conference - Fear Not
13th November 2020 & 14th November 2020
-
Registration has closed, but don't worry, you can use the link to join us!(https://www.youtube.com/c/AliveChurchIreland)
-
A conference where young people will be inspired in the things of God and encouraged to strengthen and deepen their personal relationship with Jesus.
This years conference theme is 'Fear Not', encouraging the young people of today to be fearless and fear not because God is with us (Isaiah 41:10).
The conference is hosted by The Alive Youth Team with guest speakers Dan Blythe (Hillsong Church London), Joel Wood (Lighthouse Church Colorado) & Geoffrey Turner (Beltway Park Church Texas).
Don't miss out! Registration is free, so register today!