Description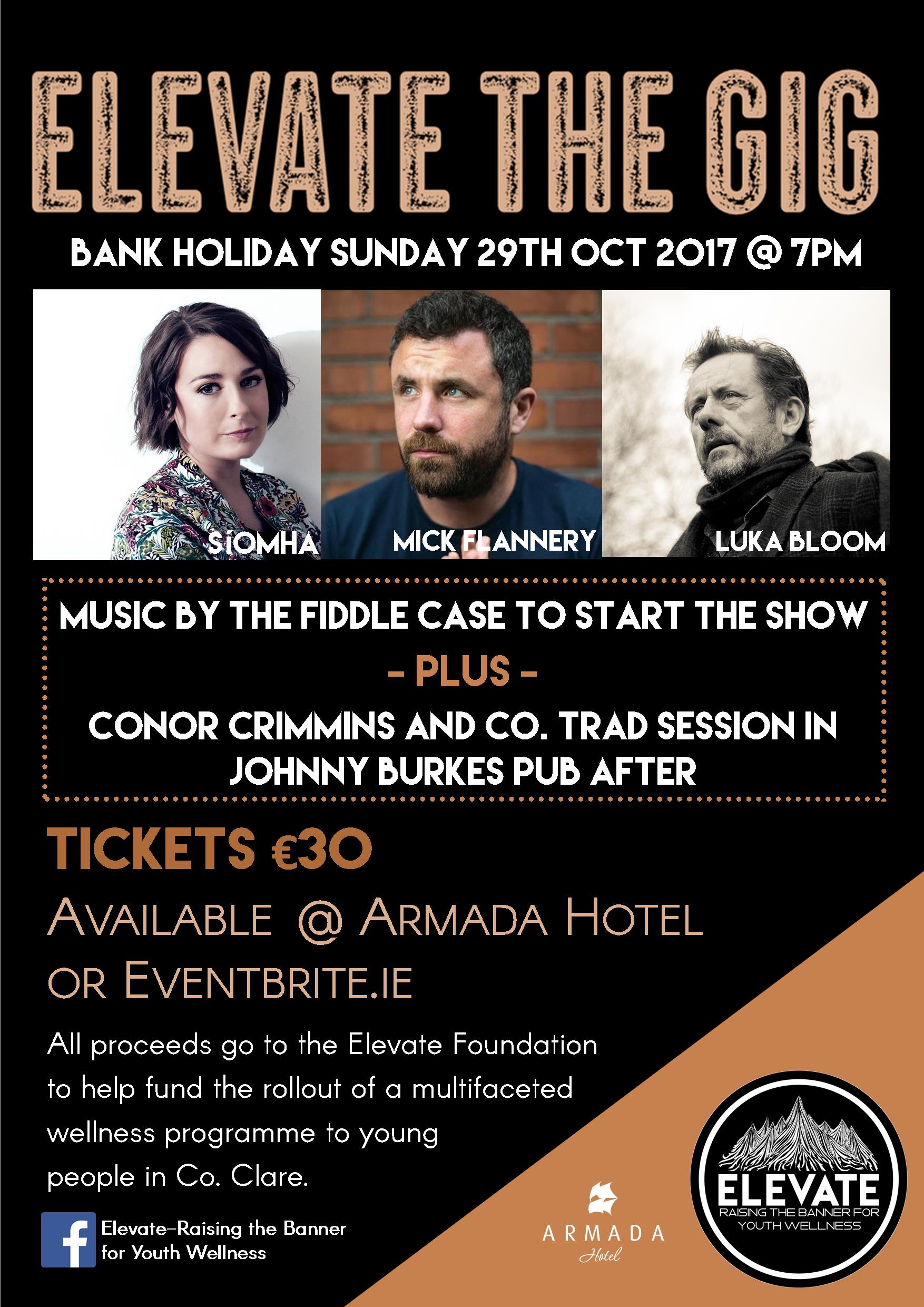 ELEVATE THE GIG
The Elevate Foundation is hosting its very first concert, ELEVATE THE GIG, on Bank Holiday Sunday, October 29th, 2017.
Tickets are priced at €30 and doors will open at 7pm. We are joined by an amazing line-up of Clare based artists who are all set to take the stage in support of this very deserving cause.
Tickets go on sale Thursday, September 28th at 9am at the Armada Hotel. Tickets purchased at the hotel will cost €30.
Tickets will also be available through the Eventbrite website and will be subject to an added service charge.
ALL PROCEEDS go DIRECTLY to the Elevate Foundation, a not-for-profit organisation. All artists have offered their services free of charge.
THE OPENING ACT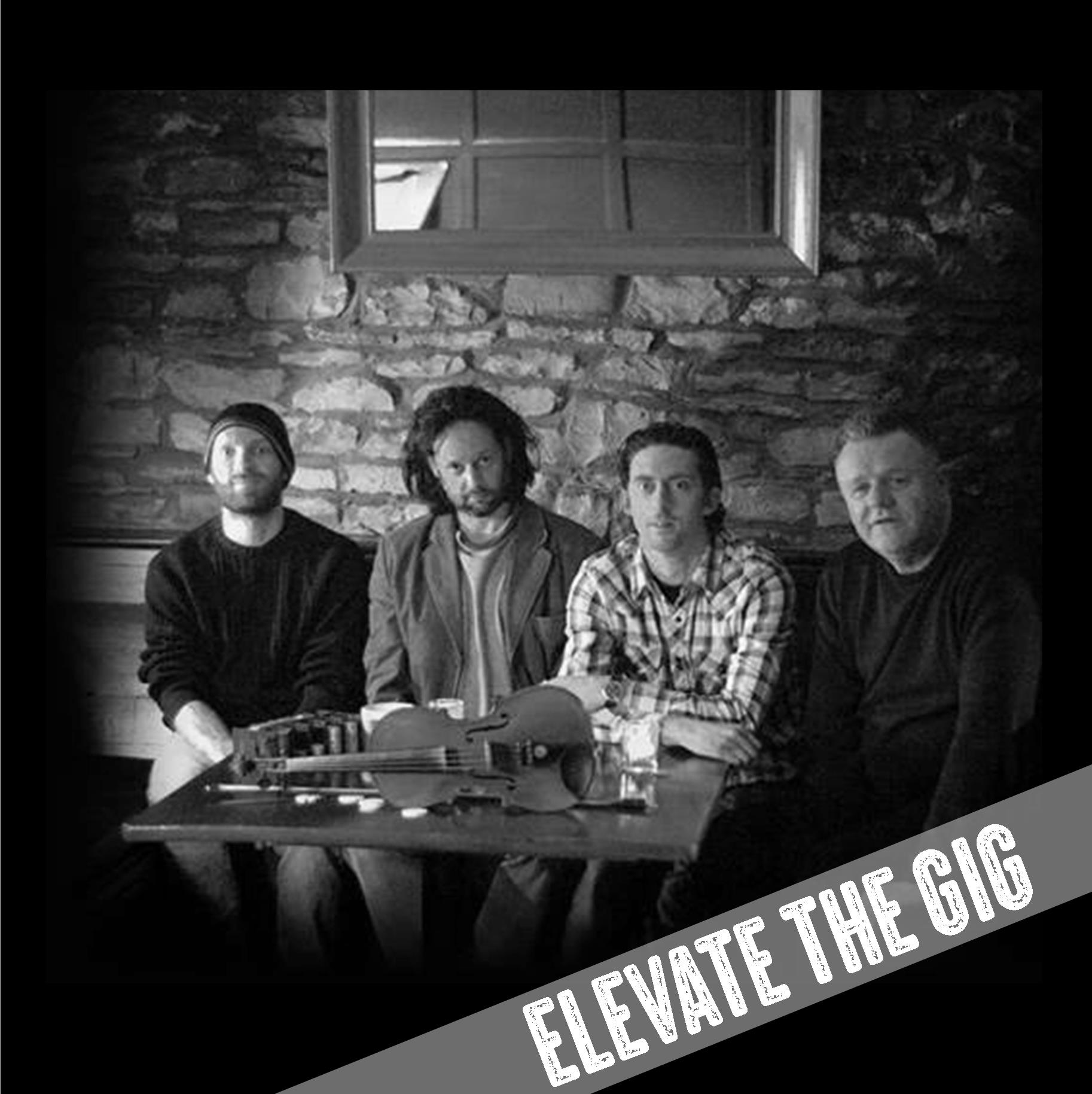 Opening the night we will be joined by traditional folk band, The Fiddle Case. The Fiddle Case are a traditional Irish music band from Lahinch and made up of Eoin O'Neill, Quentin Cooper and Jon O'Connell, and being a band that loves guests, currently the fiddling talents of Adam Shapiro. This band have a toe tapping and dancy groove for those who like a bit of dance. Their music is both soulful and energetic with a happy buzz.
THE MAIN EVENT
Síomha Brock
Síomha Brock is a talented singer-songwriter with a difference. The Ennis native emerged on to the scene in 2011 with her unique blend of Jazz, Soul and Pop. Widely recognized for her outstanding talents and versatility, Síomha performs all over Ireland. Hugely influenced by a wide knowledge of Jazz and Soul, which resonates in her writing, the delivery of her own songs and the many standards she also enjoys singing. She is a creative talent with a self-assured cohesion that belies her tender years.
Mick Flannery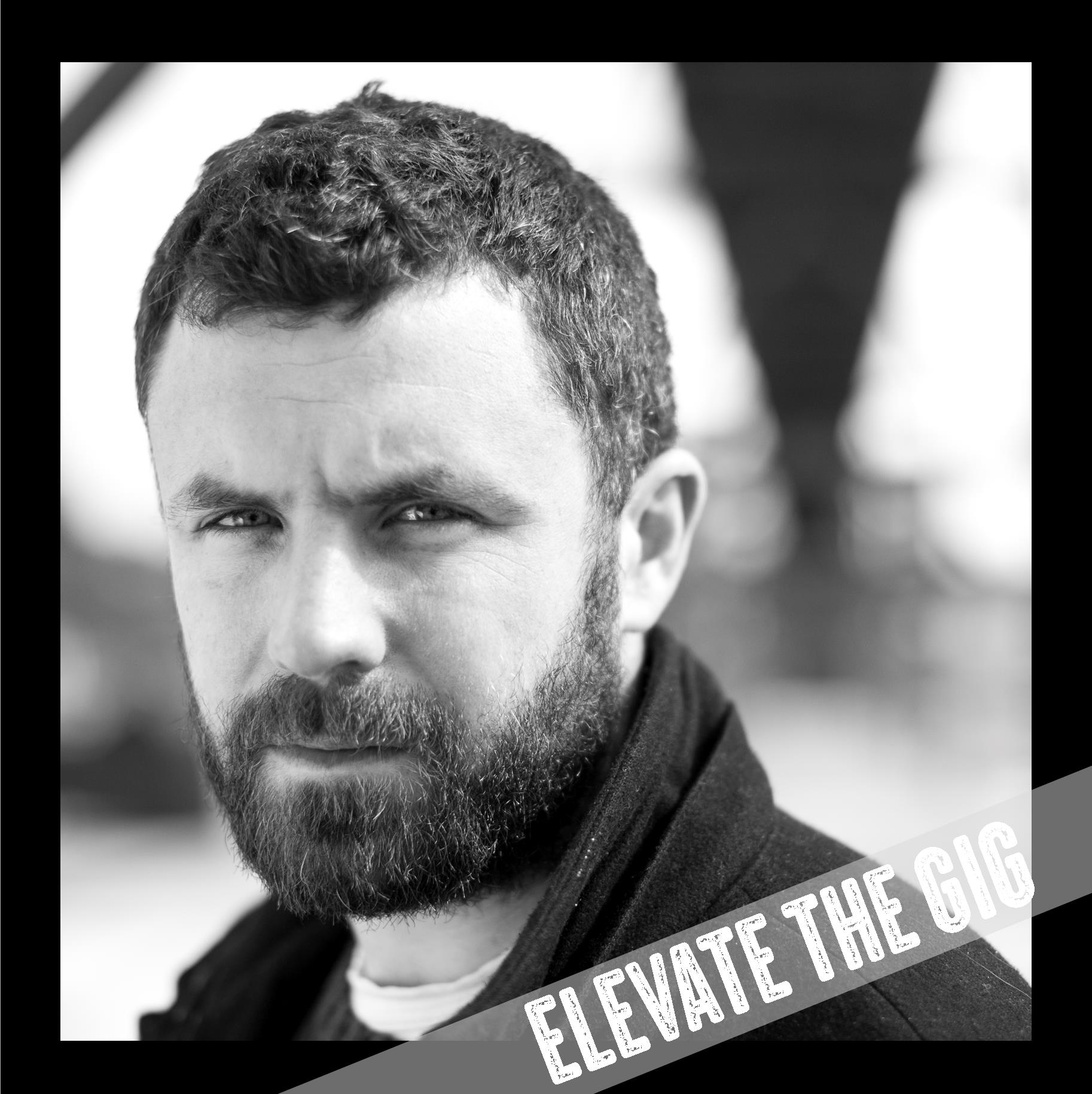 Mick Flannery is a singer-songwriter hailing from Blarney, Co. Cork. Currently residing in Clare, Mick is regarded as one of most emotionally powerful and — in a word — brilliant singer-songwriters to come out of Ireland. Known as a self-effacing and down tempo artist, his lyrical dexterity, soothing vocal and musical acumen all combine to create a show that is completely engaging.
Luka Bloom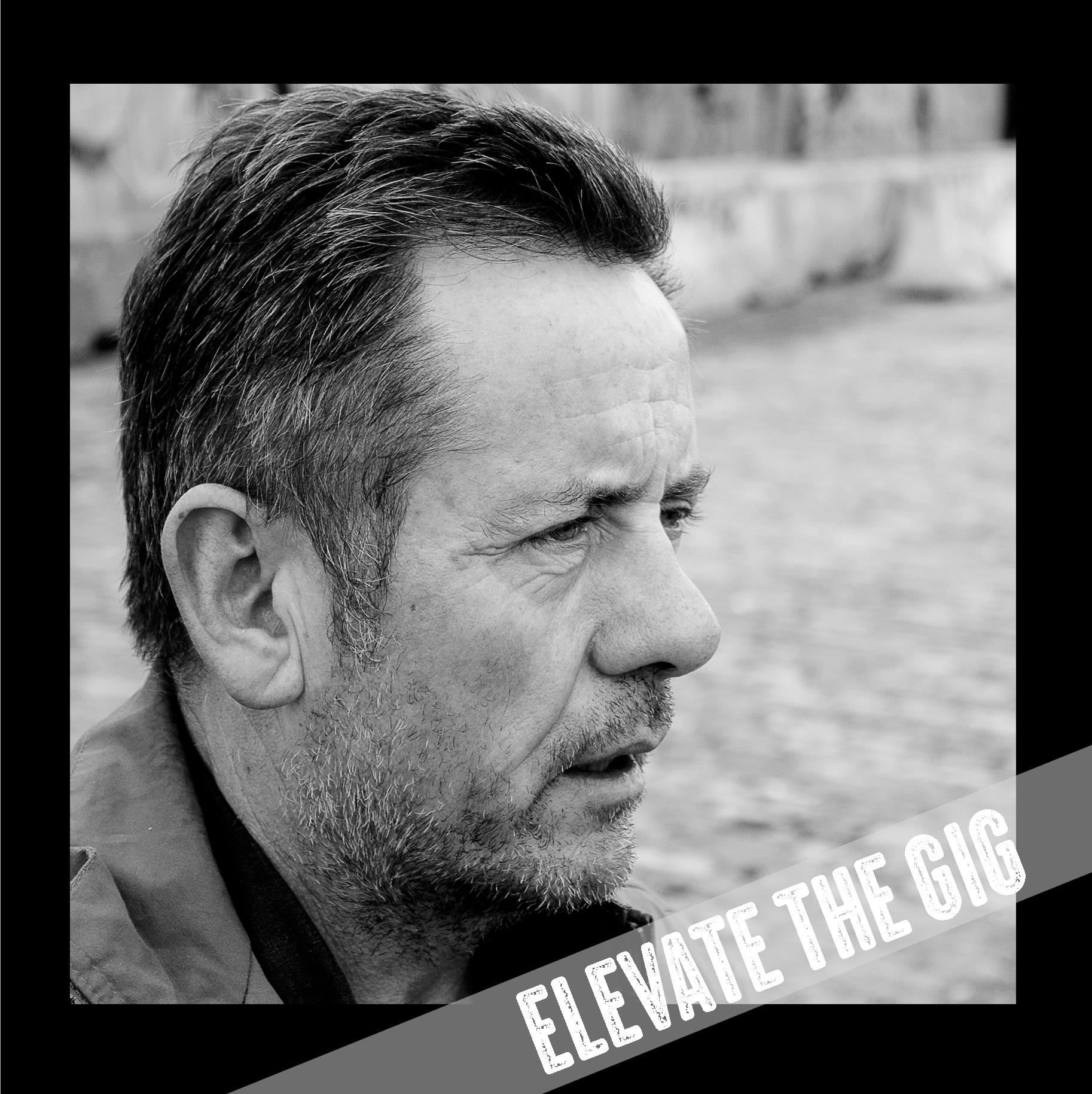 Luka Bloom is an Irish folk singer-songwriter. He has made Clare his home and the landscape has inspired many of his songs. With a poet's heart and a rockster's soul, Bloom is regarded as one of Ireland's most respected contemporary folk artists. He's had an astonishing musical career having produced over 20 albums since the 1970s and even today continues to push the boundaries of what his music can do. A master interpreter, Bloom has continued to balance original songs with reinventions of tunes by a diverse range of songwriters.

TO CONCLUDE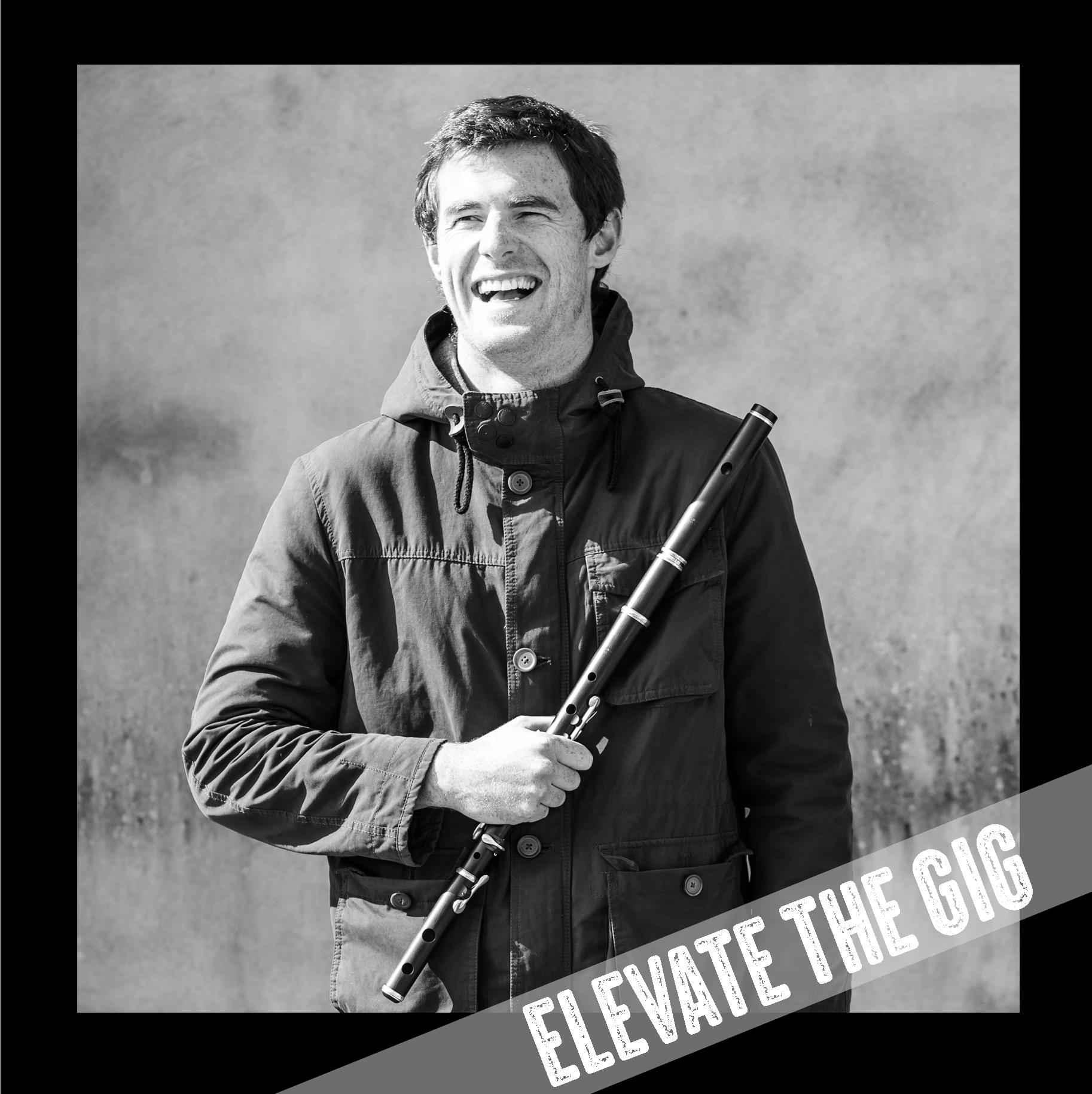 To finish the night, stellar fluteplayer Conor Crimmins and friends will treat us to a Trad Session in Johnny Burkes Pub. One of the rising talents in Irish music and gaining a lot of momentum as a composer, teacher and performer we look forward to this Clare based musician to close the night!
Join us this Bank Holiday Sunday, October 29th and help us to raise spirits and money for this very worthy cause! For news and updates please follow our Facebook page HERE
For any queries please contact sharon.elevatefoundation@gmail.com