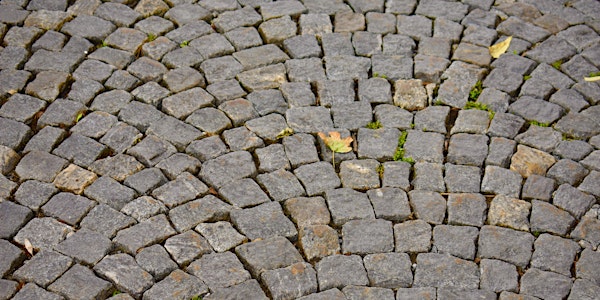 Emotional Wellbeing and Intellectual Disability. 2022 Webinar Series
This webinar series considers emotional wellbeing of children and adults with Intellectual Disability; their families, carers, clinicians.
About this event
To register, click on orange 'Select A Date' icon .
Please note a single fee of €30 registers you to attend all remaining webinars
This webinar series considers emotional wellbeing of children and adults with Intellectual Disability, their families and carers in the context of living with disability.
Our next webinar is on Friday 6th May, 10.00 - 11.30am
We are delighted to have
Dr Eimir McGrath, PhD, MICP, MIAHIP (Supervisor), MIAPTP (Supervisor).
Psychotherapist and Play Therapist
Dr. Eimir McGrath is a Consultant Psychotherapist who works with both children and adults with and without disabilities, and is also a specialist in attachment, complex trauma and dissociative disorders. Eimir is a founder member and current Convenor of Disability Psychotherapy Ireland. As a co-director of the Relate Ability Centre, she provides external psychotherapy, supervision and consultancy to various agencies and disability services in Ireland. Eimir is a researcher, writer, lecturer and trainer in several disciplines including psychotherapy, play therapy, critical disability studies and dance
Chair: Caroline Dench
presenting on:
Secrets not yet talked about: Institutionalisation, disclosures, safeguarding, and trauma.
A case study approach to considering the un-speakable, the un-thinkable and un-hearable; translating a client's embodied expression of trauma into the speakable, the hearable and the bearable.
The final webinar in this series will be held on Friday 17th June and we will be welcoming back
Dr.Brendan McCormack MB BCh MSc FRCPsych, Executive Clinical Director HSE Dublin South Mental Health Services; Clinical Director, Cheeverstown House, and Consultant Psychiatrist TUH MCRN 6418
Dr Brendan McCormack, is a consultant psychiatrist and psychotherapist and is currently Executive Clinical Director for Mental Health Services HSE Dublin South, Kildare and West Wicklow Community Healthcare. He has worked with people with intellectual disability for over 35 years and has an interest in enhancing the availability of psychotherapy for people with an intellectual disability as well for people who attend mental health services in general
Chair: Dr Eimir McGrath
This series is designed for families, carers and professionals. Each webinar will explore emotional wellbeing in the context of living with disability and will provide detailed guidance on how best to support emotional wellbeing in our relationships. Self-care and reflection will also be covered. Speakers come from the fields of psychotherapy, psychology, psychiatry and embodied therapeutic practice.
Psychotherapy Ireland (DPI) is an interest group committed to the progression and advancement of disability psychotherapy in Ireland. It was established to support professionals providing psychotherapy for children and adults with intellectual disability.
Callan Institute, Saint John of God Community Services clg. provides consultation and support in the areas of Positive Behaviour Support and Relationships and Sexuality. Over the last number of years, we have come together to co-facilitate workshops and seminars on emotional wellbeing, trauma and resilience.