Description
CIPD Ireland South East Regional Committee are delighted to announce the launch of 2019/20 Events Calendar. As is tradition we will kick off with our Employment Law Breakfast which will be held on Wednesday 16 October 2019 in Viking Ramada Hotel, Waterford sponsored by Hartley People www.hartleypeople.com
Registration is at 7am and briefing commencing at 7.30am.
WRC will be doing a short presentation on their services, provide material and take Q&A at breakfast.
We will start with WRC presentaion at 7.15am the Q&A, followed by Adrian Twomey presentation and Q&A.
We will also be looking for your feedback in relation to our proposed next event.

This event will be beneficial for HR professionals, line managers, start-up companies and any professional wanting to keep up to date with employment legislation. You will also have an opportunity to network, gain CPD and raise your profile.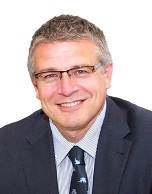 Let Adrian Twomey of Jacob and Twomey Solicitors provide you with an update on recent and pending developments in employment law while you enjoy a coffee and croissant. Among the issues that he will be opening our eyes on include:
 Particular Employment Miscellaneous Act latest updates
 Parental Leave and flexible working update.
 Recent developments at the WRC; and
 Noteworthy recent decisions in employment cases.
There will also be time for a Q&A at the end.
We look forward to welcoming you on the day.
Speaker profile
Jacob and Twomey Solicitors is an innovative and vibrant law firm that is firmly focussed on helping clients to achieve their objectives in a lawful and timely manner. Founding partners, Adrian Twomey and Robert Jacob, work primarily in the areas of Employment Law, Commercial Law and Litigation. They have advised and represented the full spectrum of possible clients, including many multinationals that are household names, airlines, banks, healthcare and pharmaceutical companies, voluntary and public sector bodies, healthcare service providers and private clients.

Jacob and Twomey Solicitors view law differently to many of their competitors. They believe that their function is not to simply highlight legal obstacles blocking businesses and individuals from pursuing their goals. Rather, it is to furnish clients with a roadmap that they can follow to achieve their objectives in a lawful and timely manner. Jacob and Twomey Solicitors would be delighted to assist your business and can be contacted on 053-9249920 or at atwomey@jandt.ie.

Parking availability? Parking available at the front of the hotel
Please Note
Professional photography and video production may be taking place at the event and these images may be used on future promotional materials for CIPD. Please note that by attending the event, you are giving your consent for your image to be used on any CIPD promotional materials.
For your security and peace of mind, CIPD and its subsidiaries will not supply your details to any organisation for marketing purposes. By submitting this request you confirm that you agree to the use of your information as set out in CIPD's privacy policy. We reserve the right to include your name in a list of delegates at the event.
Non-members may click here to sign up to receive our e-newsletters which will keep you up-to-date with HR news in Ireland as well as CIPD Ireland events and survey research.