Description
---------------------------SOLD OUT----------------------------



CIPD Southern Region committee along with our Sponsor, Cregg Recruitment are pleased to invite you to the final event on our 2018/2019 calendar – Employment Law Debrief with Jennifer Cashman, Partner, RDJ, Solicitors and Sophie Crosbie, BL., (Acting) Regional Director, iBec. Taking place on Thursday, 9th May, 2019 @ 6:15pm, the event will be preceded by our CIPD Southern Region, AGM @ 5:30pm (CIPD members notified) at Cork International Airport Hotel, Cork Airport Business Park, Cork, T12 H516 (by Amazon). This event will be followed by some Social Networking - refreshments will be served.
Jennifer Cashman, Partner, Ronan, Daly, Jermyn (RDJ)
Jennifer Cashman, Practice Group Leader of RDJ's Employment Group, has more than 20 years' experience as an employment lawyer. A trusted advisor to employers in both the public and private sector, her clients include scaling and established Irish companies, public authorities, universities, and multinational companies in the technology, pharmaceutical, medical devices and diagnostics sectors. Her focus is on providing strategic business advice and practical, commercial solutions for clients. Jennifer also has considerable experience advising on data protection and freedom of information matters and is a member of the RDJ's Cyber and Data Privacy Team. She has been recognised as a Leading Individual in Irish Employment Law in the 2019 edition of The Legal 500 Europe and is also recommended as a Leading Lawyer (Band 1) in Chambers Europe.
Sophie Crosbie, (Acting) Regional Director, iBec
Experienced HR legal professional who is particularly adept at managing individual situations to achieve a desired outcome. A unique combination of legal and IR/HR skill sets ensures that the client gets a great value add for their needs.
Strong attention to detail, together with a strategic approach to macro issues results in a powerful professional combination.
Specialties:
• Employment law
• Dispute resolution
• Third party representation
• Making good people management accessible for the smallest of businesses
• Plain English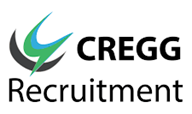 About our Sponsor
CREGG Recruitment is a leading Irish owned recruitment company. We specialise in many industries including medical device, manufacturing, quality, pharmaceuticals, life sciences, construction, IT, accountancy, financial services, multi-lingual customer support & supply chain & logistics. We operate in 4 main locations around Ireland – Shannon, Galway, Cork and Athlone. Our team of qualified and experienced consultants have many diverse skills and backgrounds, many of whom are Masters qualified. They harness their market knowledge to deliver results consistently. From its humble beginnings in 1993, the CREGG Group has grown to its current strong position by offering a diverse range of products and services to a broad customer base. In 1993 CREGG was originally established as a manufacturing company in Shannon. CREGG Recruitment arose from the requirement to fill our own hiring needs and has evolved and developed consistently since its beginning. In 2006 we opened our Galway office, which has gone from strength to strength providing our clients in highly regulated industries an exceptional service. This has been backed by a knowledgeable and dedicated recruitment team. Following this growth, we expanded our presence to include offices in Cork and Athlone, in 2012 and 2014 respectively. In 2017, we offer staffing services to highly-regulated sectors such as medical device, pharmaceutical, IT, construction and life sciences. Our clients include some of the largest multinational companies in the world. With offices in Shannon, Galway, Athlone and Cork, but also recruiting staff in surrounding counties our team of experienced consultants specialise in recruiting candidates in areas of Product Assembly/Build, Engineering, Supply Chain, Quality, HR, Sales and IT across a wide range of industries including highly regulated sectors such as Medical Device, Pharmaceuticals, and Electronics. As a team of recruitment professionals with a proven track record, we believe that we have laid a solid foundation for sustained future growth. We hope to continue our success in the years to come.

Parking: Available free at the venue.
Cancellation Policy:
IF YOU BOOK AND CAN'T MAKE IT – PLEASE LET US KNOW ASAP

Please Note
Professional photography and video production may be taking place at the event and these images may be used on future promotional materials for CIPD. Please note that by attending the event, you are giving your consent for your image to be used on any CIPD promotional materials.
For your security and peace of mind, CIPD and its subsidiaries will not supply your details to any organisation for marketing purposes. By submitting this request you confirm that you agree to the use of your information as set out in CIPD's privacy policy. We reserve the right to include your name in a list of delegates at the event.
Non-members may click here to sign up to receive our e-newsletters which will keep you up-to-date with HR news in Ireland as well as CIPD Ireland events and survey research.