Empowering Women with knowledge to support their hormones by giving practical tips, medicine, herbal medicine and lifestyle advice.
About this event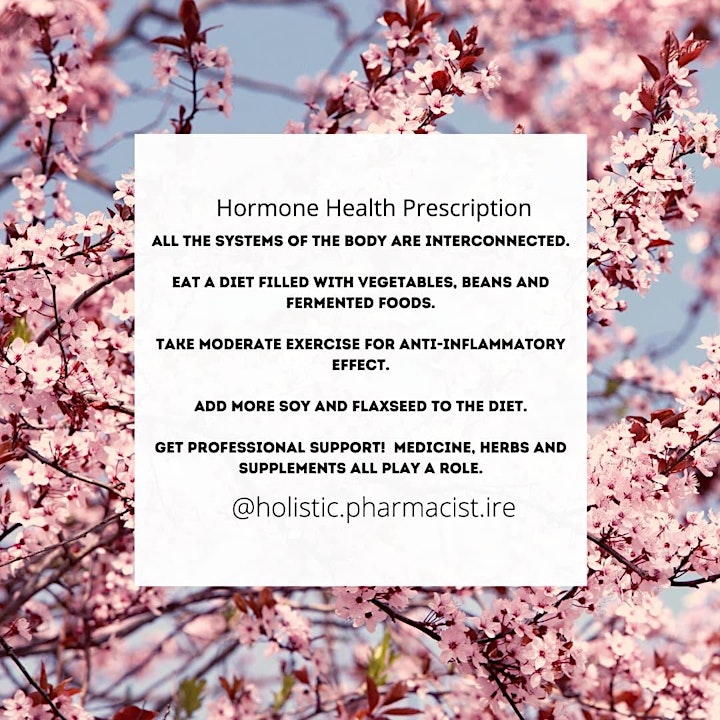 My name is Sylvia! I am a pharmacist and a herbalist. I am holding an online event on October 21st especially for you! It's to empower women to support their hormones, and by doing that you'll support your energy, your mood, your vitality and ultimately your joy! And isn't that what lifes all about!
I've so much to share. My research come from ways to feel my best using nutrition, lifestyle, pharmacy, supplements and herbal medicine. So basically I've done the research for you.
♀️PROTECT YOUR FUTURE HEALTH
♀️IMPROVE YOUR MOODS
♀️RELIEVE PMS
♀️SUPPORT MENOPAUSE TRANSITION
♀️FEEL FABULOUSLY SUPPORTED
♀️EMBRACE THE ESSENCE OF WOMANHOOD
♀️ YOU'RE NOT ALONE, YOUR SYMPTOMS ARE REAL
♀️ UNDERSTAND WHAT "HORMONE BALANCE" MEANS TO YOU
♀️ PRACTICAL DAILY SUPPORTS TO FEEL BETTER
You just need to set yourself up with a nice cup of "Herbal Tea", light a candle, burn some oils, whatever works for you, and join me on Zoom.
The event will be recorded, so if you can't make the 21st at 7.30pm you can listen when suits.
Otherwise, check out my page @holistic.pharmacist.ire on Instagram.
Do you need help with your monthly moods? Are you beginning to feel the effects of perimenopause/menopause? Do you feel lost in a mountain of information?
Then this is for you!