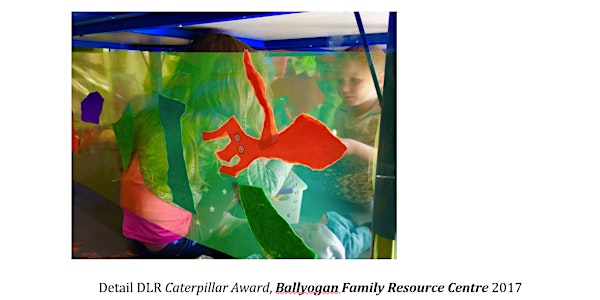 Empowering Children to be Good Communicators in an Outdoor Environment
Event Information
Location
Marino Institute of Education
9 Griffith Avenue, Grace Park
D09 R232
Dublin
Ireland
Empowering Children to be Good Communicators while in the Outdoor Environment
About this event
Empowering Children to be Good Communicators while in the Outdoor Environment
With Helen Barry
Once Upon A Time……Multi-sensory Storytelling
Through actions, sounds, words, textures, drawing, collage, printmaking, drama, painting and getting (a little) wet, the early years child will create the world above and below the sea. This immersive workshop will provide a multi-sensory palette from which the early years educator can build on and expand other familiar storybooks.
Venue: Marino Institute of Education, Griffith Avenue
Materials:
Participants are invited to bring along some of the materials listed.
Seashells, fishing nets, sellotape, bubble wrap, textured cardboard/card/paper/plastic, sponges and toothbrushes.
Booking Criteria:
This workshop has been prepared specifically for childcare professionals and SAC services based within the Dublin City Childcare Committee catchment area. (If this criteria does not apply to you, your booking may be cancelled)
Booking is on a first come, first served basis
Places are limited to 20
Date and time
Location
Marino Institute of Education
9 Griffith Avenue, Grace Park
D09 R232
Dublin
Ireland