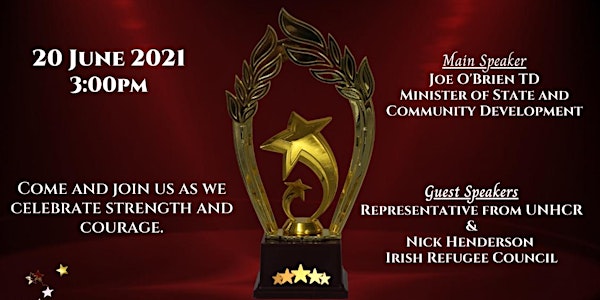 Empowering Refugee Entrepreneurs Awards 2021
Together We Heal, Learn and Shine- World Refugee Day 2021 Theme
Refund Policy
Contact the organiser to request a refund.
About this event
Dignity Partnership (DiP) is a social enterprise that promotes and supports refugee entrepreneurs. This social enterprise is led by people from a refugee background, people seeking protection and migrants. DiP has organised the very first Empowering Refugee Entrepreneurs Awards day. The awards will be held on World Refugee day (20th June 2021). World Refugee Day honors the strength and courage of refugees and encourages public awareness and support of the refugees, people who have had to flee their home lands because of conflict or persecution.
Join us as we recognise strength and courage, while together we heal, learn and shine!
We believe this would be an exciting event and a relaxed Sunday afternoon.