Description
World Vision Ireland is delighted to announce the arrival of 'EMPYRE': a one-night circus-spectacular in Dublin!
Produced and performed by Wake the Beast with Barefeet Theatre (Zambia) and Circus Zambia, this magical tale of rebellion tells a story of power, fantasy and revolution through daredevil acrobatics, circus and theatre.
Suitable for the entire family, 'EMPYRE' promises to bring joy and entertainment to all.
This performance is supported by Irish Aid and is part of World Vision Ireland's 'It Takes a World' campaign on ending violence against children. A short discussion with the performers will follow the performance.
All ticket proceeds go to Barefeet Theatre's 'EMPYRE' tour.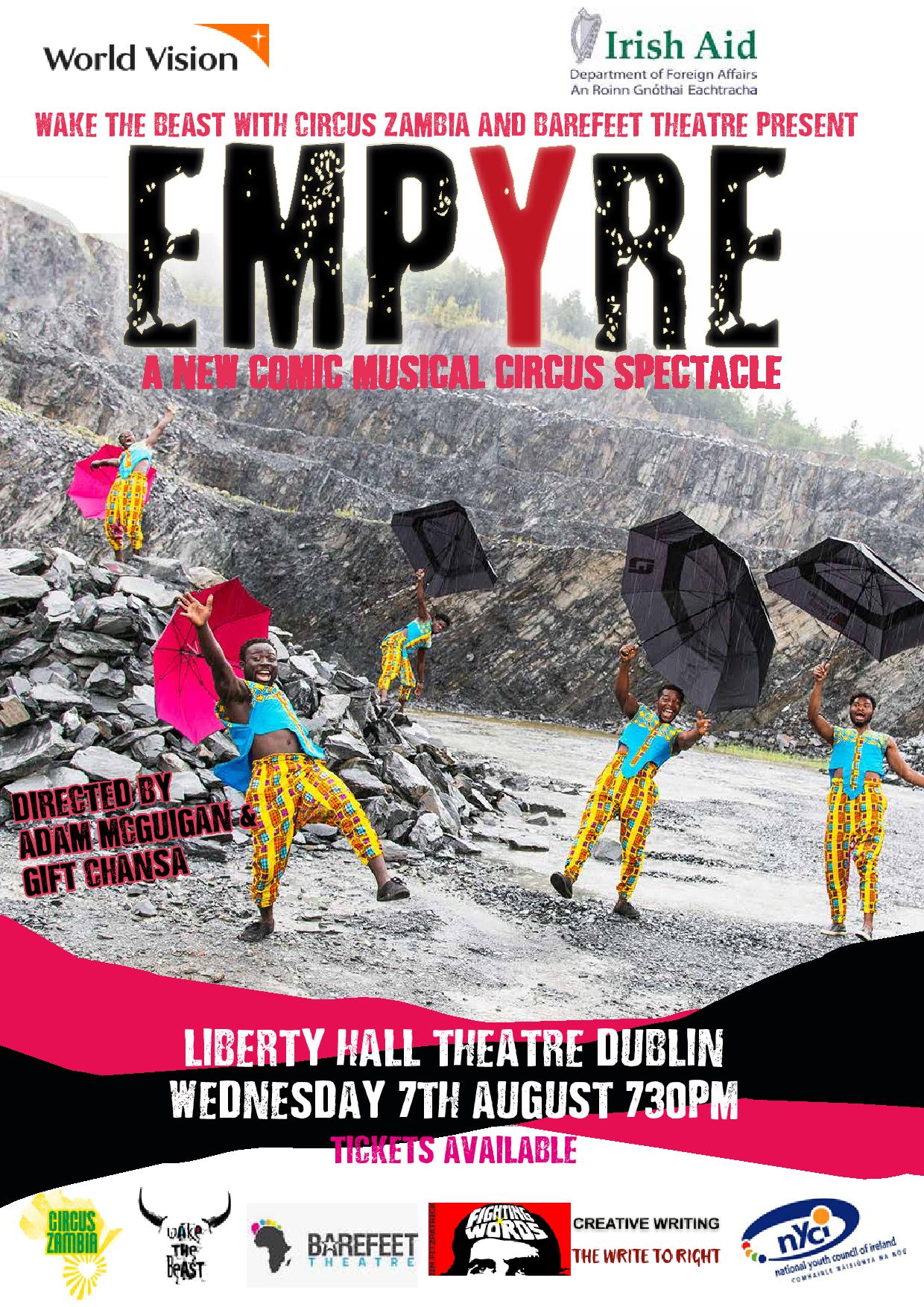 It Takes an Island: in collaboration with Fighting Words and the National Youth Council of Ireland, a series of workshops with youth from around Ireland will take place throughout the year on the issue of ending violence against children. The first of these workshops will be facilitated by Barefeet Theatre (Zambia) prior to the performance of 'EMPYRE', giving youth the opportunity to learn, in a creative environment, about the issue of violence against children.