Description
PROTECTING SHIELDS - learn how to create protecting shields for yourself and your dearest ones - with Slawomir Sówka, Ph.D.
This workshop is an opportunity to connect with higher vibrations and with higher levels of the true self through visualization, specific meditations and music. To master the art of visualization and connection to the true self is one of the "golden keys" for the healing of ourselves, our relationships and our further spiritual development. The practical work on protecting shields is based on 16 years of experience, it's living essence presented in an objective and meaningful manner and is a crucial part of Slawomir's teachings.
With "protecting shields" we refer to protection against our own personality in the first place (fixed ideas, doubt, fear, anger, places of hurt) and against energetic influences from the outside. One of the golden keys to it is the way we deal with our own negative emotions, our own negative creations. The crucial point is – we have the power to change them into positive ones instantly as they arise. As we give up our fears of outside influences and our sense of powerlessness, advance in our capacity to classify and sort out our thoughts and projections, we will find the answers to issues in our life that have been inexplicable for us up to that moment.


The true Self is protecting us, including our personality and our body. This one day workshop is for all those who want to use their inner power for the highest good of themselves, other people and the world by building up and mastering protecting shields for our energy centers, our personality and our body.
Those who have done it for themselves can also do it for others (children, partners, friends and clients). Creating protecting shields for others, by the nature of the process itself, also strengthens your own protecting shields, which is a vital part of living in flow and being healthy.
In this workshop you learn to
> Master the art of concentration and visualization; important parameters, dealing with difficulties, practical exercises.
> Become a co-creator of conscious and healing thought forms (elements).
> Distinguish between different types of elements we project; elements based on reason versus elements based on emotions.
> Create protecting shields for oneself and others.
> Build up and enhance our energetic protection.
> Transform negative desires into thought wish – pure and powerful elements.
> Deal with your own negative creations in new ways.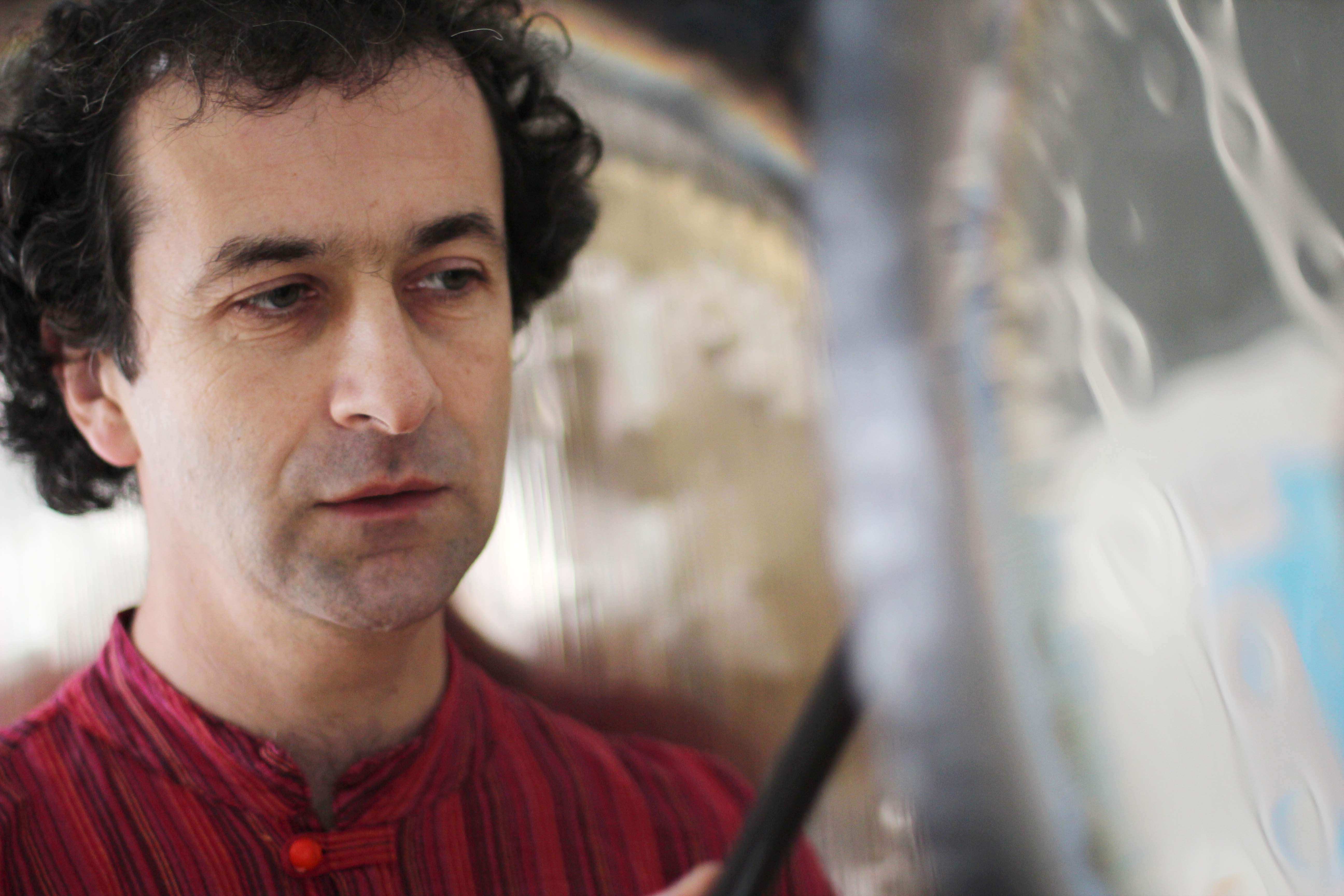 Slawomir Sówka, Ph.D. – gong master and energy healer, led projects in cancer and allergy research at the Rockefeller University, the encounter with gong maestro Don Conreaux in a New Yorker cafe became the starting point of 15 years of experimenting and working with the diversity of the gong sounds, rhythm, improvisation, overtone singing and energy healing.
He provides individual energy healings, gong baths and trainings, family constellations and intuition trainings in Austria, Germany, Italy, Poland, the US and Spain. His natural, strong connection to the soul from early childhood allows him to support others in their personal growth.
---
Dates & Times: 9th Nov. 2019 - 10am to 6pm

Workshop Fee: €90 (Early bird till 25th of OCT.) - €110 (from 26th of OCT.)
The course fee does not include accommodation or meals.
---
For bookings & further information: simone.meschnig@academyofsoundhealing.com
Secure your place to avoid being disappointed later.
Book with a deposit. Please contact Simone to book your place now!
Cancellation policy: 50% refund of the full fee (less the Deposit) will be given for cancellations requested 15 days before the first day of the scheduled training, less an administrative charge.
No refunds will be given after this date or for no-show on the days of the scheduled training.

If the cancellation is given 14 days before the training and the full fee hasn't been paid yet the remaining amount needs to be paid.
If you can't attend the training you may send a substitute.
_______________________________________________________________________________
>>>> PROTECTING SHIELDS (9th Nov. 10am-6pm) + GONG NIGHT (9th Nov. 9pm - 10th Nov. 8am) <<<<
-Package price - €160 - please get in contact for more info on that offer!

_____________________________________________________________________________