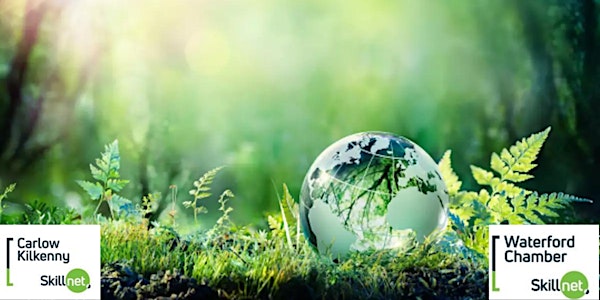 Energy Literacy
Energy Literacy
About this event
Raoul Empey from Sustineo http://www.sustineo.ie/ is back with us for another workshop. This session will focus on Energy Literacy, in collaboration with Waterford Chamber Skillnet.
Duration:
Online, 3 hrs
Course Objectives:
At the end of this course you will
1. Understand energy jargon/terminology such as power and energy, U-values and the different units
2. Be able to work out a simple payback calculations
3. Recognise technologies commonly used in the energy/energy efficiency sector
Understand energy terminology and the energy challenges and opportunities facing Ireland. Gain the confidence to contribute to these challenges.
Course Outline:
This three-hour, introductory course aims to deliver basic energy terminology and concepts in Plain English. It will provide context to the energy challenges and opportunities facing Ireland, corresponding obligations and introduce commonly used terms, units of measure and technologies.
The intent is to provide attendees with knowledge to understand their energy consumption and confidence to contribute to improving it.
With increasing focus worldwide on saving energy and becoming more sustainable, organisations are being asked to deliver challenging energy reduction targets to save money, meet legal requirements and protect the environment. However, in many cases, individuals who are asked to join Energy Teams or assist the organisation in completing its reporting requirements may not be overly familiar with energy management terminology.