Engineers Without Borders Ireland - Annual Conference 2019
Description
Registration and refreshments from 6:00pm, event starts 6:30pm sharp.
Engineers Without Borders Ireland invite you to the 6th Annual Conference which takes place during Engineers Week, in the Wood Quay Venue in Dublin.
Keynote Speaker;
Siobhan Kennedy, Recovery Advisor with the Housing Recovery and Reconstruction Platform (HRRP) in Nepal.
Siobhan was awarded the prestigious ESB International Engineer of the Year Award at the Engineers Ireland Excellence Awards in 2018 in recognition of her work in post-disaster recovery.
A Chartered Civil Engineer and graduate of NUIG, Siobhan worked in Haiti supporting reconstruction following an earthquake in 2010. She moved to Nepal in 2014 where she established and managed an internship and graduate programme for young engineers, as well as supporting the Nepal Engineering Council in the development of a professional title for engineers under the Rural Access Programme.
Since the 2015 earthquake Siobhan has been supporting coordination efforts; initially in the Shelter Cluster as Technical Coordinator and currently as Recovery Advisor with the Housing Recovery and Reconstruction Platform.
Learn more about Siobhan's work in Nepal in this recent Irish Times article.
Andrew O'Connell, Senior Engineer at Roughan & O'Donovan and EWB Committee Member.
Andrew travelled to Rwanda with Bridges to Prosperity to take part in the Gatare bridge project in July 2018. The project was to build a 37m suspended bridge over the Yanza River, which floods 90 to 180 days of the year, cutting off local access to critical resources for villagers in an isolated, rural community in Nyarugenge municipality in the Kigali province.
The new bridge provides the Gasiza and Rubonobono communities with safe passage across the river and year-round access to the local market, health clinic and primary school.
This project was recently featured in The Engineers Journal
Declan Alcock, Director Engineers Without Borders Ireland
Declan will give an overview of developments within EWB over the past year with a focus on the "Build Solid Ground" project which is being coordinated by 14 partners in 7 countries over 3 years.
The aim of the project is to inform and actively engage EU citizens in actions towards achieving Sustainable Development Goal 11: Sustainable Cities and Communities, an the New Urban Agenda which is the output from the 3rd UN-Habitat Conference on Housing and Sustainable Urban Development in Quito, Ecuador in 2016.
This event is funded through the European Union (EU) as part of the development education and awareness raising (DEAR) program (EuropeAid/151103/DH/ACT/Multi) and the "Build Solid Ground Campaign"
Katie Mahon, BSG Programme Manager at EWB
Katie manages the "Build Solid Ground" project within Engineers Without Borders. As part of this EWB have a number of overseas volunteering opportunites which Katie will discuss on the night.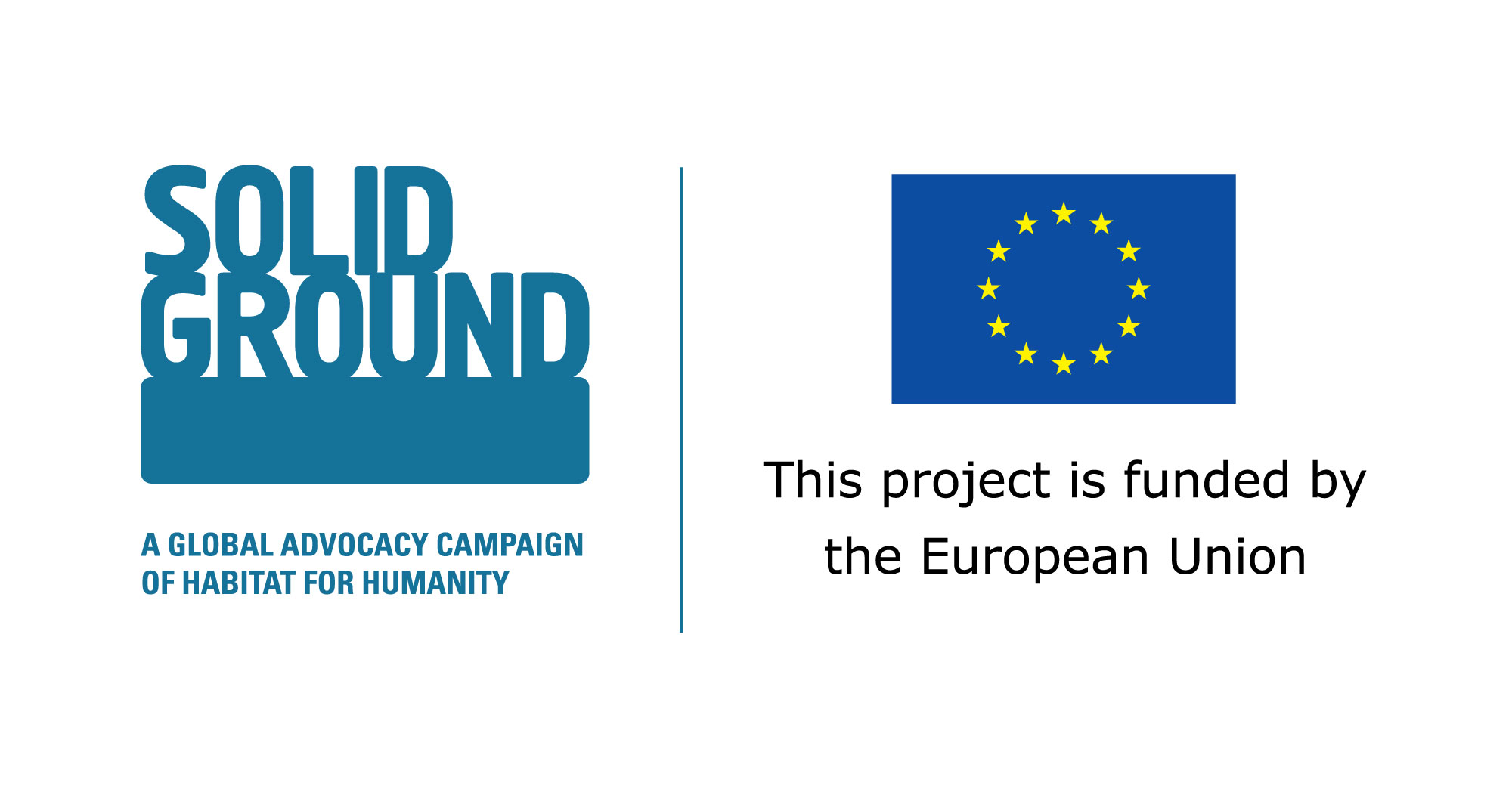 This event takes place during Engineers Week 2019. Find more events near you at http://www.engineersweek.ie/2019-events/