Description
The 2017 edition of English Talks will take place on 30th September in Dublin (the gorgeous Spencer Hotel), and we will be joined by speakers from ten different countries (five continents), with professional backgrounds ranging from education and psychology, through literature and journalism, to neuroscience, economics and digital forensics.
The theme this year is 'The Brain'.
​More information about English Talks 2017, including speaker profiles, can be found on our Facebook and Twitter, and here's the poster.

​The videos of the talks from the previous editions of English Talks can be found on our YouTube channel.
PLEASE NOTE:
1) The number of places is very limited.
2) All talks will be video recorded, and in order to ensure that there are no interruptions to the recording process, entry to the event room can only be allowed before the event begins (10.30) and during the coffee break (12.00-12.30).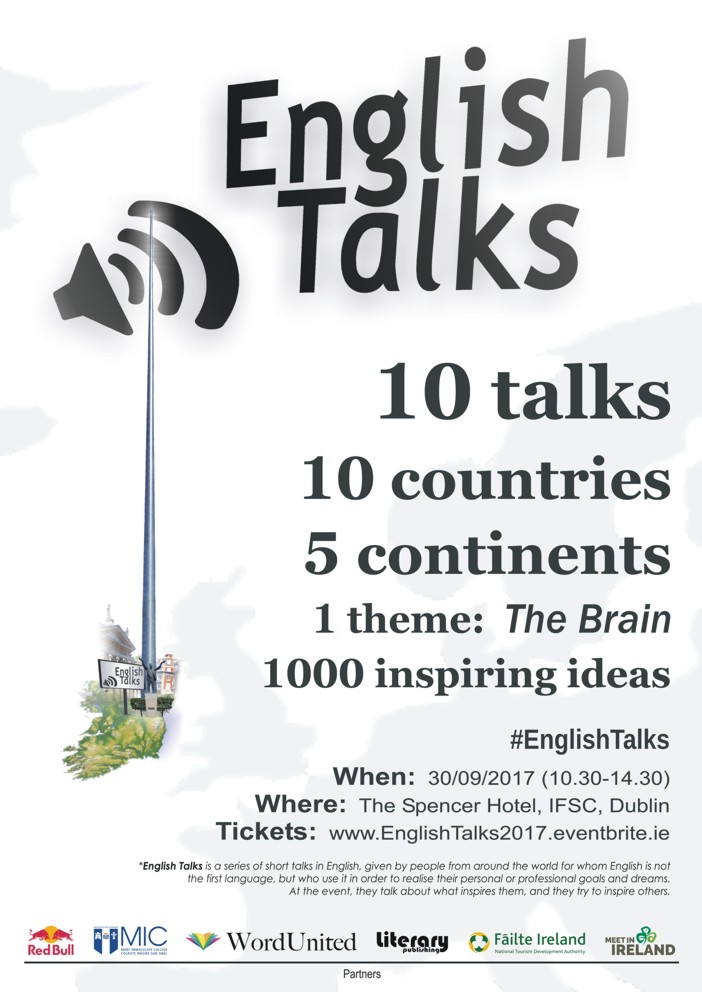 Date and Time
Location
Refund Policy