Description
ENGLISH TALKS is an annually-organised series of short talks. It takes place in a different country each year (2015: Brazil, 2016: Spain, 2017: Ireland), and this year, on Saturday 1st September, we meet in London, at the gorgeous Park Plaza London Riverbank Hotel.
The theme this year is Consciousness, and we are incredibly excited to once again have with us an amazing group of speakers from different corners of the world and from across different disciplines (from educators to artists, to philosophers, to entrepreneurs, to sportspeople, to entertainers, and more). We simply can't wait for you to hear their ideas!
The full programme can be found below.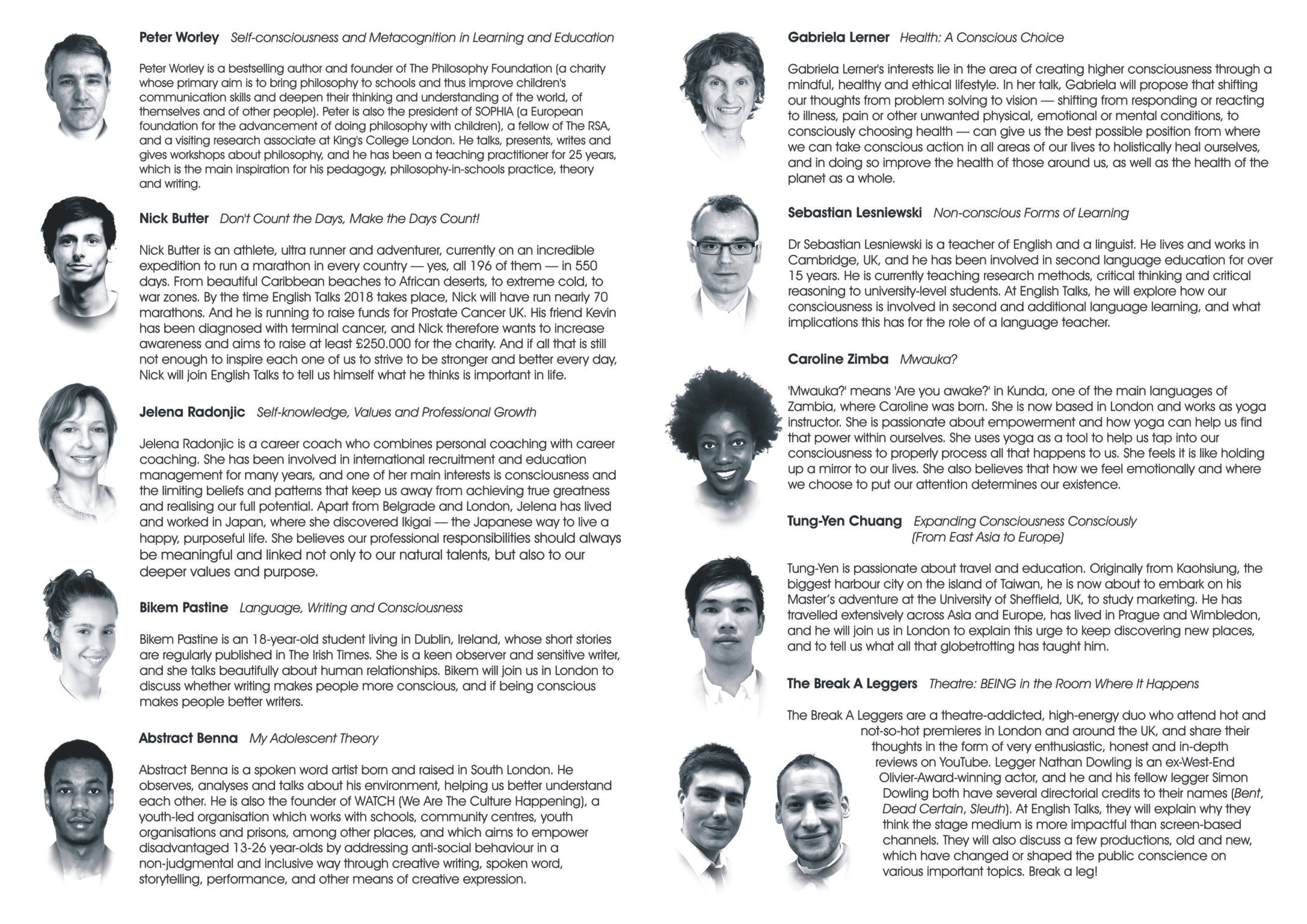 Peter Worley (Philosopher) Self-consciousness and Metacognition in Learning and Education
Nick Butter (Athlete) Don't Count the Days, Make the Days Count!
Jelena Radonjic (Career Coach) Self-knowledge, Values and Professional Growth
Bikem Pastine (Student) Language, Writing and Consciousness
Abstract Benna (Spoken Word Artist) My Adolescent Theory
Gabriela Lerner (Raw-Food Coach) Health: A Conscious Choice
Sebastian Lesniewski (Teacher of English, Linguist) Non-conscious Forms of Learning
Caroline Zimba (Yoga Instructor) Mwauka?
Tung-Yen Chuang (Student) Expanding Consciousness Consciously (From East Asia to Europe)
The Break A Leggers (Theatre Critics) Theatre: BEING In The Room Where It Happens
More information about each speaker and their talks can be found on our website and social media (Facebook, Twitter, Instagram). ​The videos of all talks from the previous editions can be found on our YouTube channel.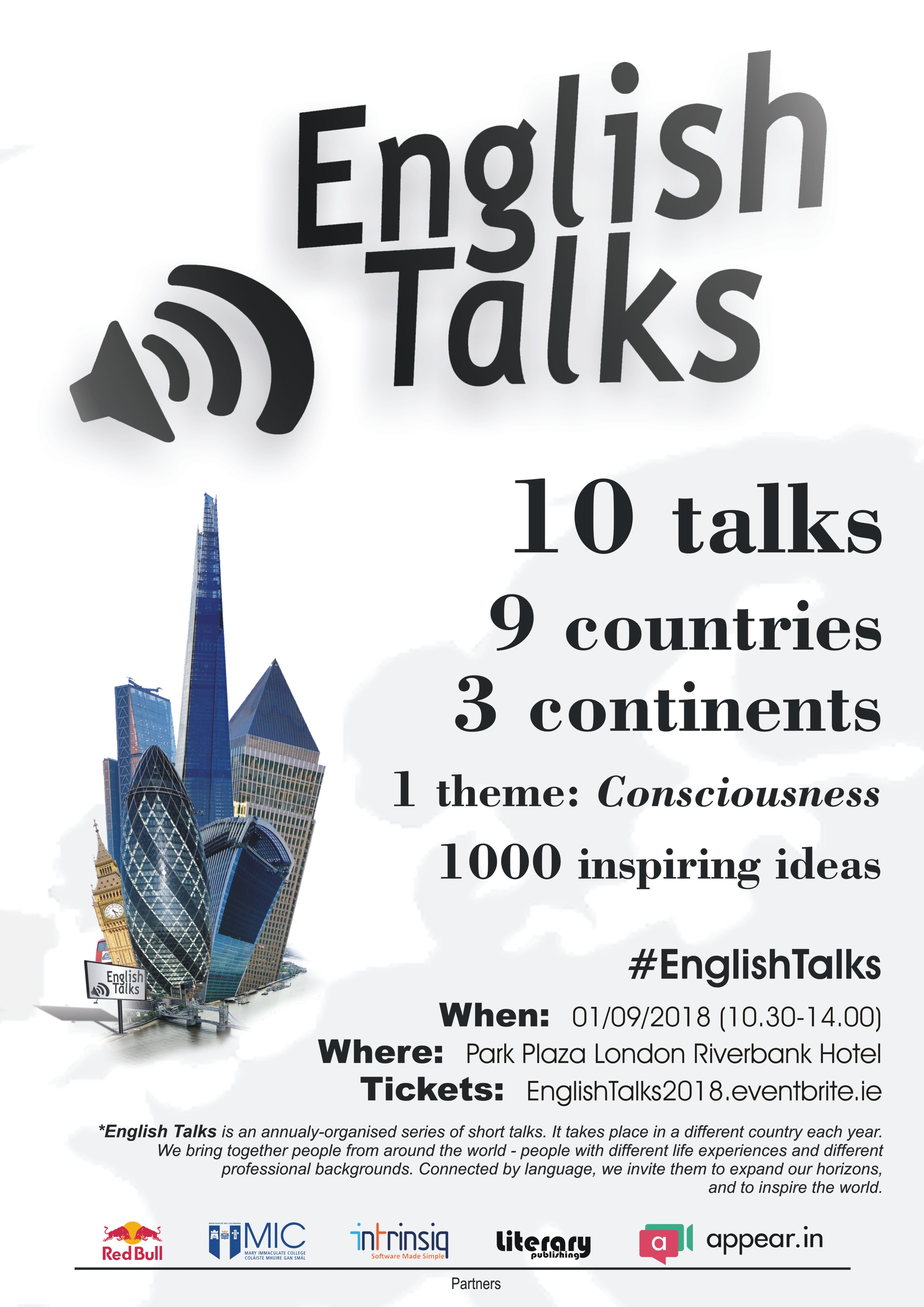 PLEASE NOTE:
1) Places are very limited.
2) All ticket holders are welcome to attend the cocktail and fingerfood reception after the event (14.15).
3) All talks will be video recorded, and in order to ensure that there are no interruptions to the recording process, entry to the event room can only be allowed before the event begins (10.30) and during the coffee break (12.15-12.45).