EQI IOE Inaugural Lecture. Dr. Harold Hislop
Description
EQI: The Centre for Evaluation, Quality and Inspection
Inaugural Lecture: Dr. Harold Hislop, Chief Inspector at the Department of Education and Skills, Ireland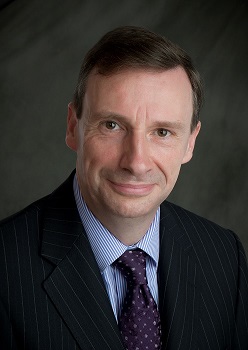 ---
You are cordially invited to the EQI inaugural Keynote lecture at DCU Institute of Education by Dr. Harold Hislop, Chief Inspector of the Department of Education and Skills.
Dr Harold Hislop became Chief Inspector at the Department of Education and Skills in Ireland in 2010. Prior to joining the Inspectorate, Harold had worked as a primary teacher and as a principal of a primary school. He lectured in a college of education and at Trinity College, Dublin. He served as an education and development officer at the National Council for Curriculum and Assessment during the development of the Primary School Curriculum and was a member of the editorial team that finalised the 1999 curriculum. He has held various roles in the Inspectorate and since 2010, he has led a series of reforms in the inspection and evaluation of schools in Ireland. This has included the expansion of work of the Inspectorate into the early years sector in 2016. He has lectured to international conferences on evaluation and inspection in France, Ireland, the UK, Malta and Abu Dhabi.
Harold is a member of the senior management team at the Department of Education and Skills and was closely involved in the development of the Department's Literacy and Numeracy Strategy 2011-2020, which includes a broad range of actions for system improvement in the early childhood, primary and post-primary sectors. More recently, he has been involved in the development of implementation strategies for curricular reforms at primary level and at junior cycle. Currently, he has management board responsibility for the development and implementation of the Department's Policy for Gaeltacht Education.
Harold has served as the Head of Delegation on the Board of Governors of the European Schools. He is a member of the Governing Board of the Centre for Educational Research and Innovation at the OECD and he became a member of CERI's Bureau (Advisory Executive) in April 2017.