Description
Equine Assisted Ireland is organising a two-day seminar for all those interested in how horses can benefit the physical, psychological and emotional well-being of people. The schedule will include a presentation by Gillian Bingham, physiotherapist with extensive experience of hippotherapy. Gillian will later give a practical workshop on the benefit of different gaits for different disabilities. The seminar will also include various Irish equine assisted practitioners who will present their experiences of setting up and running equine assisted programmes.
CPD certificates awarded. Supported by Horse Sport Ireland.
Maximum 100 spaces, so book early!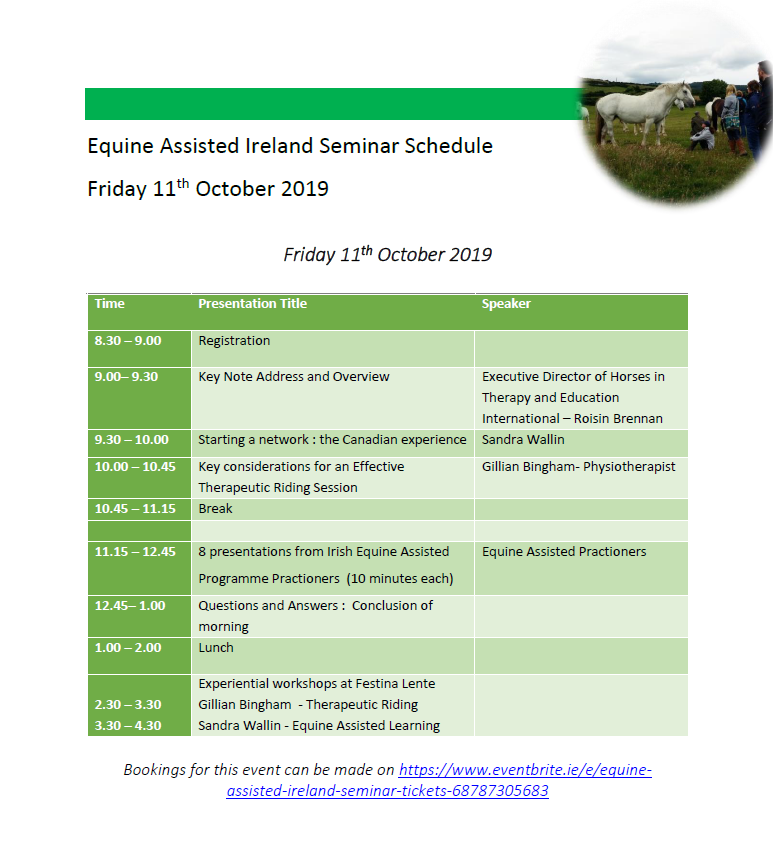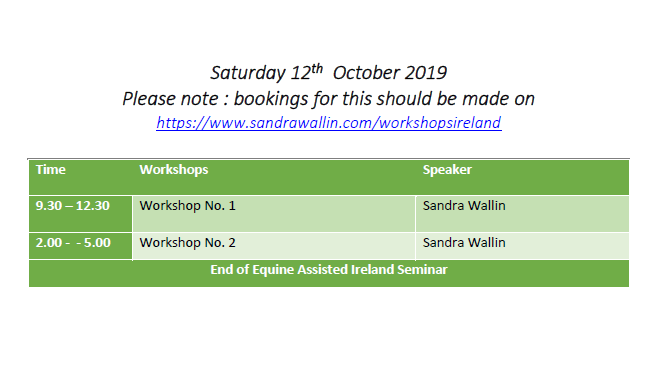 Organised by Equine Assisted Ireland https://www.facebook.com/EquineassistedIreland/