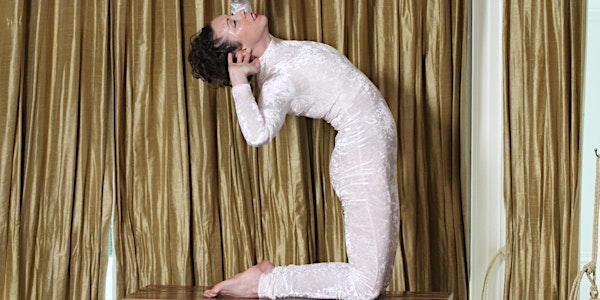 Equinox Festival
Wake up to a glittering musical cabaret to welcome the autumn and celebrate the passing of summer
When and where
Location
The Valley House The Valley Achill Island Ireland
About this event
Wake up with us!
A festival of light and laughter for all the family starring contortionists, acrobats, music that moves us and song to welcome the seasons.
Starring ....
Ursula Burns as Ringmistress
Beanie Sky contortionist
Maria Corcoran and Aoife Raleigh acrobats
Strix Nebulosa rope dart
Lisa Fukada fiddler
With contributions from the Ukranian community.
Special guest star Patrick Dexter, the cellist who entertained us throughout lockdown.
Equinox is when the island falls quiet. Visitors leave and the sun begins to set early. It's the birth of another season, when we gather indoors to celebrate what the summer has brought and the winter may bring. We find warmth by the fire. Come join us to celebrate this special time of year and herald in the autumn.
Featuring Achill Island's own Circus250 house band with Diarmuid Gielty, John Butler, Lisa Fukuda and Alan Hughes.
Staged in the historic atmospheric dining room at the Valley House, Achill Island.
Hot and cold drinks available throughout. Pizza menu.
Do you know that Equinox is one of three festivals on Achill this weekend. Why not go to another and make it the best weekend you've ever had! Book here: