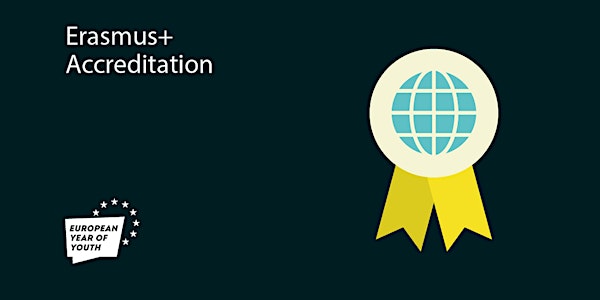 Erasmus+ Accreditation Application Clinic - Schools, VET & Adult Education
Come along from some hints and tips with your Erasmus+ Accreditation application
About this event
This online workshop is aimed at organisations who are applying for Erasmus+ Accreditation in the Schools Education, Adult Education, and Vocational Education & Training sectors, under the October 19th 2022 deadline.
Organisations are encouraged to register for an OID in advance of the workshop, and to take a look at the application form, which will be available here closer to the deadline.
Please contact Jemma on jlee@leargas.ie for Adult Ed queries, Dee on dobrien@leargas.ie for Schools queries, or Elva on eduggan@leargas.ie for VET queries.
______________
Please note, our Application Clinics are intended to support people with completing the application form. They include a live demo of the form and how it works, as well as information about the scoring criteria that will be used to assess your application.
The application clinic will include a brief overview of Accreditation and what it's all about. However, we have identified that some organisations might like more detail to consider if accreditation is the right choice for them.
As such, we're also running an information session all about Accreditation on September 8th from 9:30 to 11:00. This will be focused primarily on the Adult Education and Vocational Education & Training sectors. If you'd like to attend, you can sign up here: https://www.eventbrite.ie/e/402354903347/
You are very welcome to attend both the Information Session and the Application Clinic. There will be some overlap, but the Information Session will be more of an introduction, while the Application Clinic will go into more detail about the application process.
PRIVACY NOTICE:
If you register for this event we will use the personal details you provide to help us manage the event and meet our information needs. We may also use the data to build our lists of people who may be interested in hearing about or receiving funding through our programmes. By registering for this event you agree to this use. We will use your information with respect and keep it secure. You can ask us to delete or amend the data you provide us at any time. For more information, see the Privacy Policy on our website. Please also note that webinars may be recorded, and by registering for this event you agree to this use.