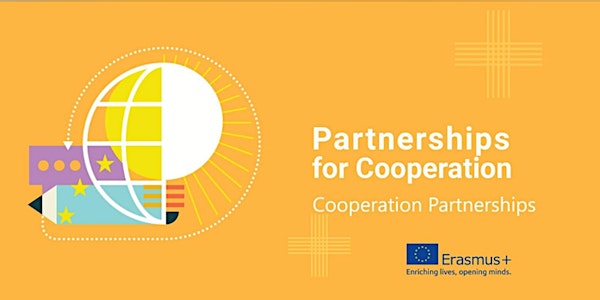 Erasmus+ KA2 Application Webinar for Cooperation Partnerships
Application Webinar for funding for Cooperation Partnerships in the fields of VET, Schools and Youth.
About this event
Via Zoom. Link will be sent in advance of the session.
This event is targeted at those preparing Erasmus+ KA2 Cooperation Partnerships applications in the fields of Vocational Training, School Education and Youth for the 4th October 2022 deadline. Applicants should have their project idea developed at this stage and partnerships in place. Please note this is not a general introduction to Erasmus+. 
The workshop will focus on KA2 Cooperation Partnerships and specifically the new format of lump sum funding.
Topics will include
Understanding the key aspects of a Cooperation Partnership
Award Criteria used in assessing applications and how to address them
How to prepare your application according to the Work Package and Lump sum funding format.
For further queries please contact Siobhan Wallace (swallace@leargas.ie)
PRIVACY NOTICE:
If you register for this event we will use the personal details you provide to help us manage the event and meet our information needs. We may also use the data to build our lists of people who may be interested in hearing about or receiving funding through our programmes. By registering for this event you agree to this use. We will use your information with respect and keep it secure. You can ask us to delete or amend the data you provide us at any time. For more information, see the Privacy Notice on our website.