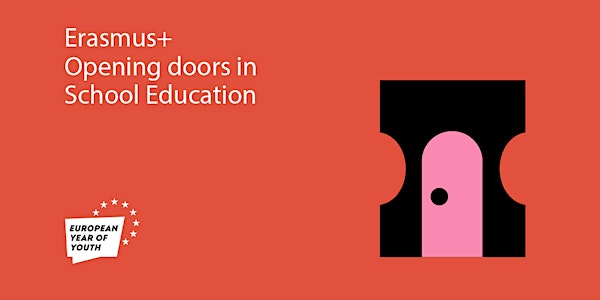 Erasmus+ Opportunities for DEIS Schools Online
Have you heard of the new Erasmus+ Programme 2021 – 2027 and would like to find out more?
About this event
This online information session is for those working in primary and post-primary DEIS schools in Ireland and who are interested in learning about funding opportunities under Erasmus+.
This session will focus on the range of opportunities for pupils and staff in School Education and will cover youth mobility, staff mobility and inclusion support available. There will be time to answer any questions you may have. 
FAQs
How can I contact the organiser with any questions?
Please email Jane on jcarter@leargas.ie with any questions.
Do I need to know anything about Erasmus+ before coming?
You don't need to have any experience of Erasmus+ projects to attend.
PRIVACY NOTICE:
If you register for this event we will use the personal details you provide to help us manage the event and meet our information needs. We may also use the data to build our lists of people who may be interested in hearing about or receiving funding through our programmes. By registering for this event you agree to this use. We will use your information with respect and keep it secure. You can ask us to delete or amend the data you provide us at any time. This event may be recorded. By attending this event you consent to be recorded. For more information, see the Privacy Notice on our website.