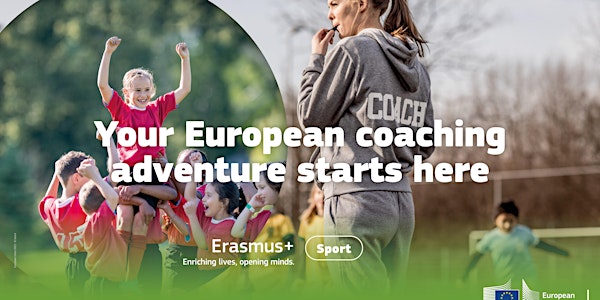 Erasmus+ Sports - Information Session
This information session is for those interested in the new Erasmus+ Sports Mobility strand.
About this event
Erasmus+ Sport Mobility Strand was recently launched by Léargas. This programme is open to sports staff and volunteers in grassroot organisations. The programme offers opportunities to travel for job shadowing and coaching assignment aboard. The first call for this exciting new opportunity will be in February 2023. Come to this event to find out how you can become involved.
Questions
If you have any questions above this event, please contact us at skavanagh@leargas.ie
Privacy Notice
If you register for this event, we will use the personal details you provide to help us manage the event and meet our information needs. We may also use the data to build our lists of people who may be interested in hearing about or receiving funding through our programmes. By registering for this event you agree to this use. We will use your information with respect and keep it secure. You can ask us to delete or amend the data you provide us at any time. For more information, see the Privacy Notice on our website.