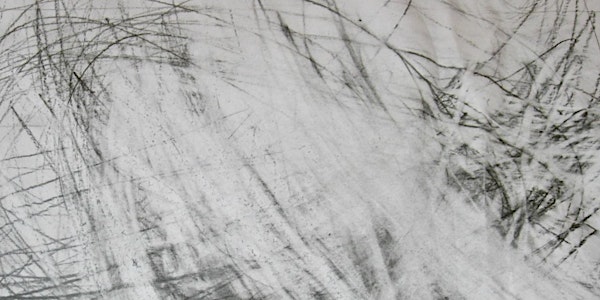 Erasure and Drawing Workshop with Julie Merriman: dlr LexIcon Gallery
Erasure and drawing workshop for adults with artist Julie Merriman
Refund Policy
Contact the organiser to request a refund.
About this event
In this drawing workshop with artist Julie Merriman, participants will look at drawing from the point of view of erasure. The decisions made to erase certain marks are as important as the decisions made to include others. What you take out of a drawing is as important as what you put in it, maybe even more so, as the shadow of the erasure is always present, however faint, describing the timeline and history of the work.
The workshop will explore a series of four to five drawing activities based around the idea of the importance of erasure. It will also examine the use of erasure in an art historical context. This workshop is suitable for all.
Materials required:
- Pencils: 2b - 6b, one or two pencils between 2b and 6b.
- Sharpener
- Pritt stick
- Eraser x 2 (soft white ones, Factis White Eraser P36 @ 25 cent each work well)
- Tracing paper (or grease proof and cooking paper from kitchen drawer will work)
- Charcoal stick – thick, if possible, but thin will work as well.
- Paper – A3 / A4 white cartridge paper or office copy paper will work. Also a thicker piece of A5 paper or card. You can use brown paper or really any paper you have to hand at home can be adapted.
Guidelines:
Please ensure your Zoom name matches the booking to prevent being blocked from entering the session
The Zoom link will be sent via Eventbrite 24-48 hours before the event date.
To prevent "Zoom-bombing", all sessions are password protected and the unique links and password to each individual session are only shared with those intended to participate.
dlr Arts Office will send the invite link using Eventbrite.
The email used to book this workshop will be visible to the facilitator/co-host of this workshop, you will only be contacted directly if there is a technical issue during the workshop by the facilitator/co-host. Emails will not be used for any other purpose.
The 'waiting room' feature is enabled, meaning that anyone accessing the session has to be approved by the person 'hosting' the session. We will check your name against our bookings before admitting you to the workshop. This ensures all participants have booked for the event. For this reason, please ensure your ZOOM username/profile name matches the name used to book the event.
dlr Arts Office settings do not allow for any file sharing
dlr Arts Office settings do not allow users or participants to sign in using their social media to protect privacy