Description
Waterford Institute of Technology's Telecommunications, Software and Systems Group (TSSG) with their SFI CONNECT partners are holding a workshop with major leaders in policy, industry and academia to explore and discuss "Europe's Opportunity in Digital Agriculture". Speaking on the day will be EU Agricultural & Rural Development Commissioner Phil Hogan and other leaders from the European Commission. Also attending is Mario Campolargo, Director of DG CONNECT, WIT's President Prof Willie Donnelly and Prof Linda Doyle of Trinity College Dublin and CONNECT. Also speaking will be John Power from Hale Consultants, Chicago presenting the US experience of Digital Agriculture. The afternoon will be a platform for networking and dissemination of H2020 successes and opportunities from National Contact Points, Project Officers, industry and other interested parties who want to get involved in EU research & innovation.
Horizon 2020's multi-actor and innovation focus requires research institutions, industry and society to come together in new ways. In supporting the drive towards smart farming as an important contributor to feeding growing populations and in line with the overall CAP objectives, "Europe's Opportunity in Digital Agriculture" specifically aligns with long-term strategic objectives for EU rural development policy from 2014-2020 by:
(i) Fostering the competitiveness of agriculture and
(ii) Achieving a balanced territorial development of rural economies and communities including the creation and maintenance of employment.
TSSG hopes by bringing together people from both the Agricultural and ICT industries where common opportunities can be identified and the potential captured as a national strategy geared towards developing an export focused Digital Agriculture industry. Having the opportunity to network with relevant industry players academics, thought leaders and policy makers will make this a worthwhile and participative workshop.
The complete programme schedule and speaker list will be published shortly.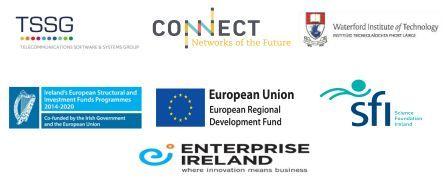 Agenda
08.30 Registration (Tea & Coffee)
09.00 Welcome Address Prof Linda Doyle, Trinity College Dublin & Connect
09.15 Prof Peter Pickel, John Deere & Deputy Director European Technology Innovation Centre
09.30 Prof Janet Bainbridge, CEO of AgriTech Organisation (ATO) "Data, Digital Agriculture and Devices – The UK Policy Agenda"
09.45 Jacqui Taylor, CEO FlyingBinary"How to build Trust in Digital Agriculture"
10.00 AIOTI Working Group 6: Smart Farming Panel Discussion
11.00 Break (Tea & Coffee)
11.30 Roundtable discussion for all, chaired by Prof. Linda Doyle
13.00 Lunch
14.15 Prof Willie Donnelly, President of Waterford Institute of Technology
14.30 Phil Hogan, EU Commissioner for Agriculture & Rural Affairs
14.45 Mario Campolargo, Director of DG CONNECT
15.00 EIP Agri: recent reports and events and Q&A session on Operational Group formation
15.15 Ana Cuadrado Galván, Research Programme Officer, DG Agri, "Interactive innovation in motion: linking research and practice"
15.30 FIWARE Successes in agriculture, George Beers, Wageningen UR
16.00 Roundtable discussion for all, chaired by George Beers
17.00 Workshop close
Organiser of Europe's Opportunity in Digital Agriculture
TSSG is an internationally recognised centre of excellence for ICT research and innovation. We carry out a wide spectrum of industry-informed research in Information and Communications Technologies (ICT), particularly technologies enabling communications and information services.
Our four key prioritised technical Research areas include Mobile Platforms and Services,  Data Analytics and Social computing,  Adaptive Networks and services, Augmented and Virtual Reality (AR/VR). We create economic impact by translating our knowledge base and innovation into leading edge products and services by continuing our engagement with Industry in collaborative R&D, knowledge generation and transfer.
Over the past five years, TSSG has delivered innovative solutions to over 210 start-ups based in Ireland and has worked extensively with multinationals such as IBM and Cisco through its world class research programmes, such as the Science Foundation Ireland (SFI) Connect Centre. TSSG  has also created 14 spin out companies in the South East including the award winning FeedHenry, a groundbreaking mobile cloud platform company (acquired by RedHat NYSE: RHT in 2014 for €65 million), KodaCall a new 'Click to Call' Technology and Immersive VR Education a leader in Virtual Reality education technologies and also experiences such as the award wining Apollo 11 experience (http://immersivevreducation.com/).