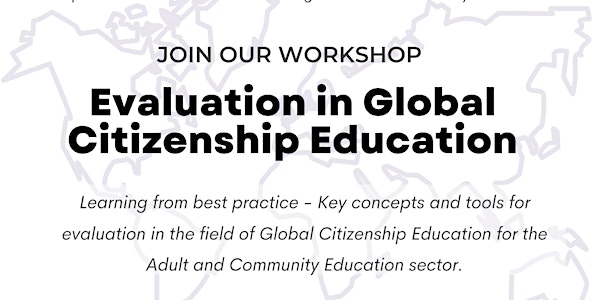 Evaluation in Global Citizenship Education.
Learning from best practice:Key concepts&tools for evaluation in Global Citizenship Education in the Adult&Community Education sector.
About this event
The purpose of our Saolta evaluation toolkit is to help practitioners measure the outcomes and impact of Global Citizenship Education (GCE) activities as they are delivered across various adult and community education settings in Ireland.
This workshop seeks to ensure practitioners can effectively use the Saolta Evaluation Toolkit to harness this information to inform and support their work.
Evaluation works in two ways, first, it helps GCE providers assess, on an ongoing basis what works and what needs to be adapted or changed in their day-to-day practice, and second, it helps GCE providers demonstrate that the work they are doing is effective and achieves the results they promised it would in their funding applications.
If you have any questions, please contact hanna@developmentperspectives.ie
Please note: By registering for this event you will be added to the Development Perspectives database and will receive a mail once a month. You can unsubscribe at anytime. Also if you would rather your image not be used from screen grabs of the event please let us know by email.