Description
SHOW DE TALENTOS LATINOS
DOMINGO 28 Abril 4-9pm
Prep
á

rate para una tarde de cultura, mejoramiento personal, diversi

ó

n y mucha comida.


Vas a encontrar:


•

Una presentaci

ón

de talento latino en tierra Irlandesa con cantantes, bailerines, músicos y actuaci

ón.




NOTA: Inscripciones abiertas hasta el 10 de Abril - envíe una muestra de tu presentación a contacts.dublin@scientology.net


• Clases de Salsa GRATIS
• Un menú muy latino disponible en nuestra cafetería, con: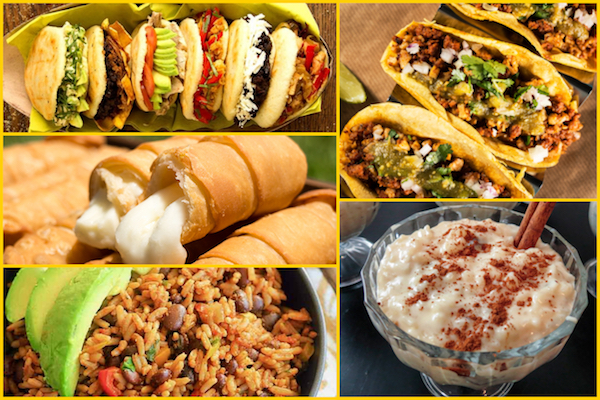 Tequeños; Arepas; Tacos; Moros y Cristianos; Arroz con Leche
• Haz el tests de personalidad gratuito:

- Averigua cómo tu personalidad determina tu habilidad en las relaciones con los demás.
- Conoce tus puntos fuertes y cómo incrementarlos para que puedas sacar más provecho de la vida.


• Test de stress gratuito:
- Descubre que te esta causando el mayor estres
• Una conferencia sobre los verdaderos ingredientes para una carrera exitosa;


• Tecnicas para aliviar dolor y lesiones disponibles gratuitamente durante todo el evento.



TODOS SON BIENVENIDOS!
Te esperamos.


Event Team
Scientology Community Centre


C
ontacta
Luis Flores Marques
Tel. 0831684071
contacts.dublin@scientology.net
---
Privacidad / Términos y Condiciones Su privacidad es importante para nosotros y nunca venderemos, alquilaremos ni divulgaremos su información personal que nos proporcione. Cuando se registre para asistir a un evento, se le pedirá que elija sus preferencias para que nos vuelva a escuchar. Lea nuestra Política de privacidad y Términos y condiciones aquí: www.scientology-dublin.ie/privacy-notice.html.
Normalmente tomamos fotos y videos en nuestros eventos que pueden ser utilizados para nuestro propio uso promocional (redes sociales, sitio web) y su registro confirma su consentimiento para este uso. Si se opone a esto, informe a la recepción inmediatamente después de su llegada el día del evento y tomaremos medidas para garantizar que se respete su preferencia.
Privacy/Terms & Conditions
Your privacy is important to us and we will never sell, rent or give away your personal information you give us. When you register to attend an event you'll be asked to choose your preferences in hearing from us again. Read our Privacy Policy and Terms & Conditions here: www.scientology-dublin.ie/privacy-notice.html.
Normally we take photos and video at our events which may be used for our own promotional use (social media, website) and your registration confirms your consent to this use. If you object to this, please inform reception immediately upon arrival on the day of the event and we will take steps to ensure your preference is respected.
---
© 2019 Church of Scientology & Community Centre of Dublin is a Company Limited by Guarantee. Registered in Dublin, Ireland. Company number 606686. Address: Firhouse Road, Dublin 24, Ireland. Scientology is a trade mark owned by Religious Technology Center and is used with its permission.