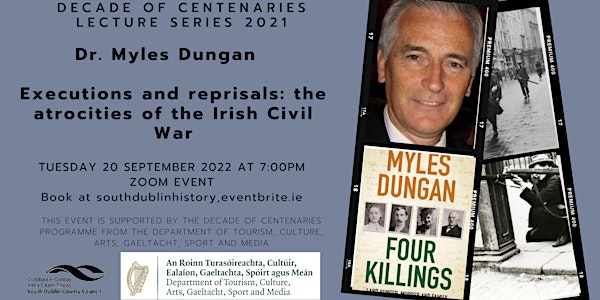 Executions and reprisals: the atrocities of the Civil War | Myles Dungan
Online lecture with Lucan Library
About this event
Join historian and broadcaster Myles Dungan for a lecture on the violent events of the Civil War.
This is an online event which will be delivered via Zoom.
Since 2010 Myles Dungan has presented the History Show on RTE Radio One and his long bibliography of books published are available via the Library catalogue. They include his Four Killings, Murder, Land Hunger and Family in the Irish Revolution, The Stealing of the Irish Crown Jewels, and How the Irish won the West.