Experience Something Different & London Play Present: Go Kart Grand Prix
About this Event
Get a team of 3-7 people to build your racing machine and race against other kids at Mudchute Park a few stops from central London on the Docklands Light Railway.
Build will last three hours with an hour at the end for racing and presentations to the winners. There is a cafe and toilets nearby.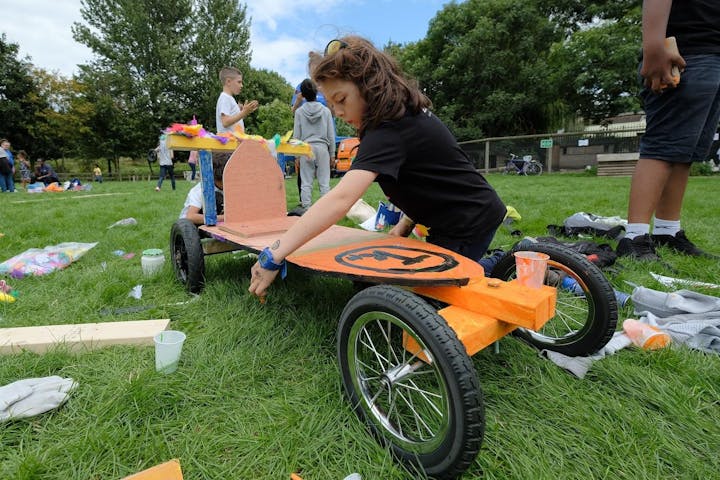 What We'll do. Each team will be encouraged to have at least 3 members per team with a maximum of 10 teams. There must be at least one accompanying adult per team. The event will be staffed by charity London Play and Experience Something Different. . London Play provide with all materials, chequered flag paints and tools to build the Kart and a chief engineer in the pit lanes to help children cut wood and assemble the axles.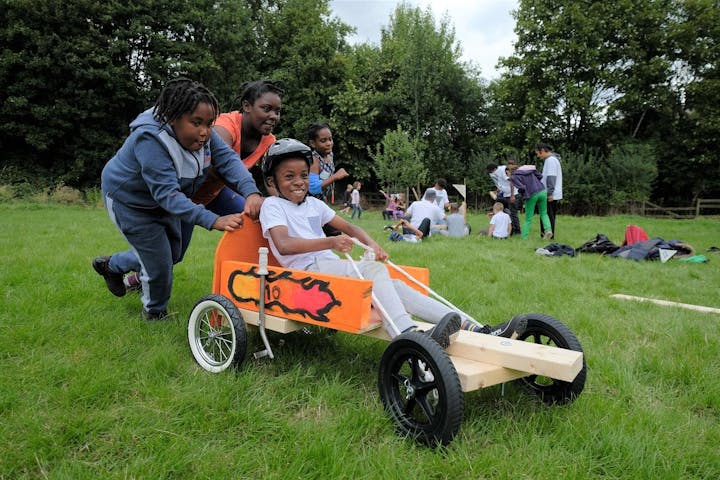 Who You Are Supporting: London Play has been at the heart of young people participation and mental and physical health in the city for over 20 years. The organisation has benefitted countless children and provided safe playful spaces for their mental, physical and social development in an increasingly crowded city. Governments cuts introduced in 2010 and continued since have meant that the organisation needs new ways to fund core initiatives like play space building and innovative ideas like, London Girl Kart Grand Prix and Play Streets that help local children learn and develop outdoors and safely navigate their neighbourhoods through play.
https://www.londonplay.org.uk/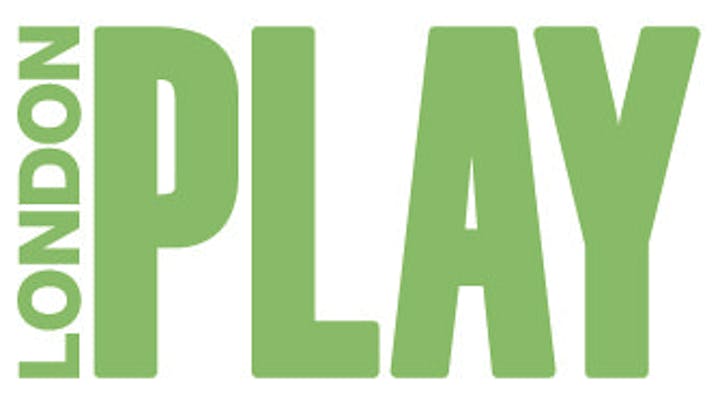 How You Help: As an Experience Something Different event, all profits from the event will go London Play's registered charity and be used to help make and maintain safe play spaces for underprivileged children in London .
https://experience-something-different.org/