Experimental Publishing: Places, Performances, Situations
MU W-in-R Nathan O'Donnell presents experimental publishing/public programme: Experimental Publishing: Places, Performances, Situations
About this event
MU W-in-R Nathan O'Donnell presents experimental publishing/public programme: Experimental Publishing: Places, Performances, Situations
The Programme:
Crossing disciplinary boundaries & artistic forms, experimental publishing takes alternative approaches to the act of making public: collective, collaborative, provisional, political, anonymous, or participatory processes that disrupt the conventions of the book.
The public programme for experimental publishing will feature a series of talks & panel discussions, exploring & illuminating the field today.
Experimental Publishing: Places, Performances, Situations - hosted by Nathan O'Donnell with Adam Gibney, Julie Morrissy, Alessia Cargnelli and Emily McFarland (Soft Fiction Projects ).
Friday 14th May
5 - 7pm
You will receive a Zoom link for the panel the day before the event and again one hour before for your convenience.
Bios
Adam Gibney is a Dublin-based artist who graduated from IADT Dun Laoghaire in 2010. He is currently undertaking a practice-based research masters funded by the Technological University of Dublin. Adam has exhibited both nationally and internationally. His most recent solo exhibitions include Projective Verse 9: Deep Breadths (Daegu Foundation of Culture, Daegu, 2017) and Euclid, I miss you… (Artbox, Dublin, 2016). Other recent and notable exhibitions include Scaffold (The Bomb Factory, London, 2019), The Voyage (CB1 Gallery, Los Angeles, 2016) and Futures (Royal Hibernian Academy, Dublin, 2014). In 2016, Adam represented Ireland in the V Moscow Biennale for Young Art – Deep Inside. In 2019, Adam launched his first public art project, Your Seedling Language, in St. Catherine's School, Rush, Co. Dublin. He is currently working towards a solo exhibition for The Oonagh Young Gallery, a public art commission for Fingal County Council's Infrastructure programme and a jointly commissioned temporary public artwork for the Glucksman Gallery and National Sculpture Factory. adamgibney.com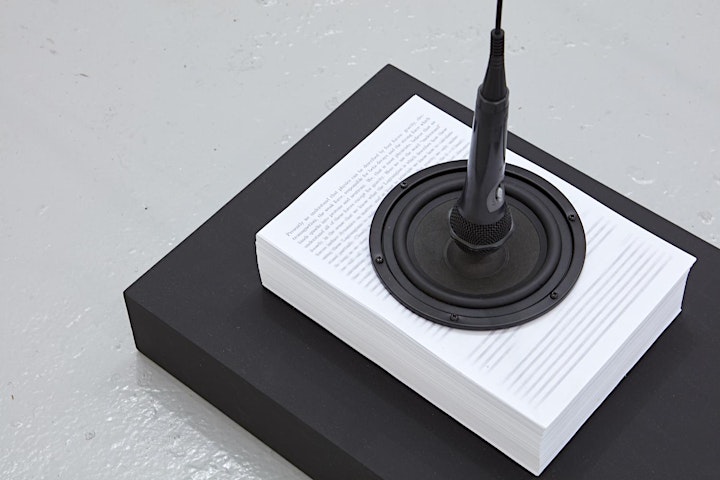 Image: Adam Gibney, Affirmation 3: Understanding, 2014, installation view, Bomb Factory, London, 2020
Julie Morrissy is a poet, lecturer, and critic. Her collaborative, mixed-media poetry practice includes animation, moving image, and performance. She is the inaugural John Pollard Newman Fellow in Creativity at University College Dublin, and her work has been exhibited in the TULCA Festival of Visual Arts. Her first collection Where, the Mile End (2019) is published by Book*hug (Canada) and tall-lighthouse (UK). She is a recipient of the MAKE Theatre Award, and the Arts Council 'Next Generation' Award. juliemorrissy.com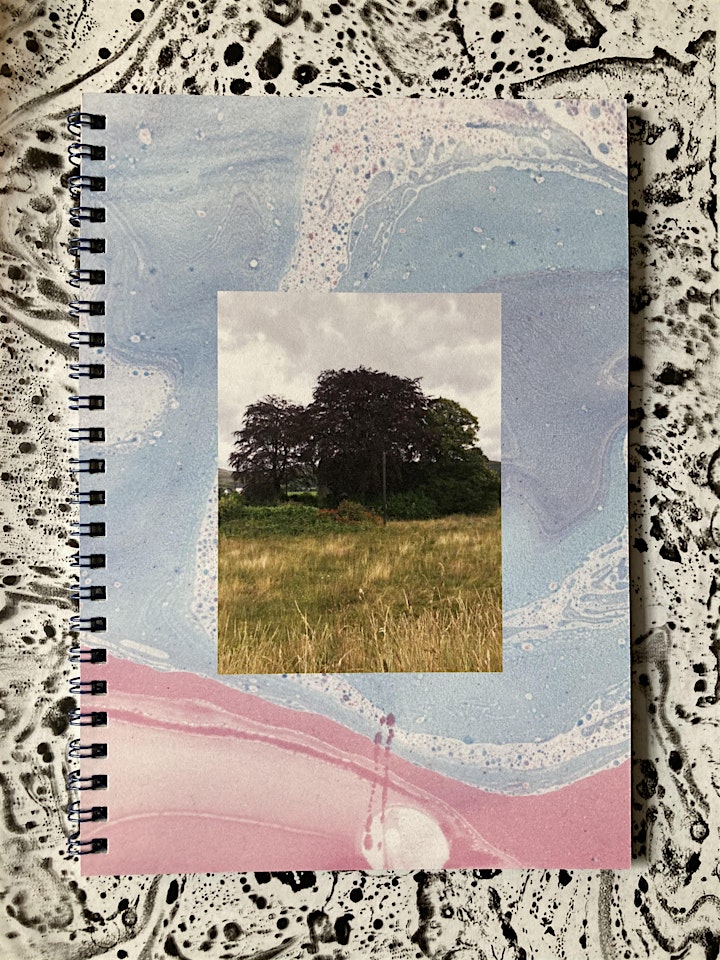 Image: Julie Morrissy, Performances in All Directions, Pizza, Poetry, Pub, 2020
Soft Fiction Projects is an artist-run initiative and publishing imprint, founded in 2018 by Alessia Cargnelli and Emily McFarland. Based in Northern Ireland, Soft Fiction Projects is dedicated to producing digital and printed matter on film and artist moving image culture. The printed project acts as a forum for presenting new collaborations, artworks, research and writing from invited artists and contributors. Revisiting recent history in moving image practices, Soft Fiction Projects research focus is an exploration of underrepresented voices, oppositional histories, geopolitical narratives underpinned by intersectional feminist perspectives which challenge and reframe dominant hegemonic power structures. softfictionprojects.com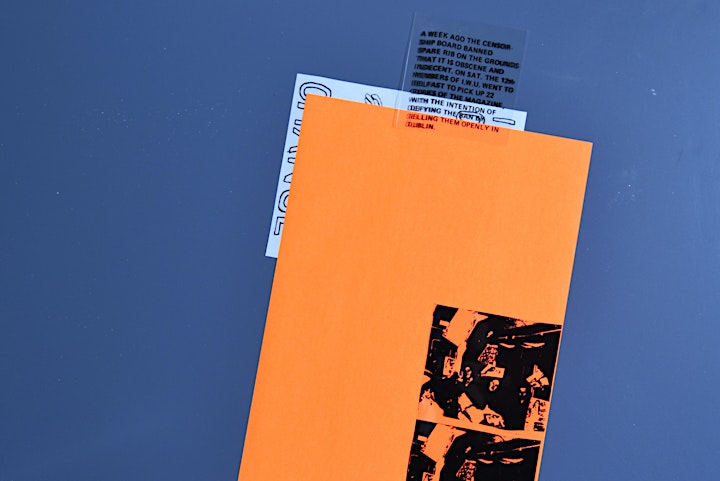 Image: Soft Fiction Projects, research image for Tulca 2020 'The Law is A White Dog' publication, curated / edited by Sarah Browne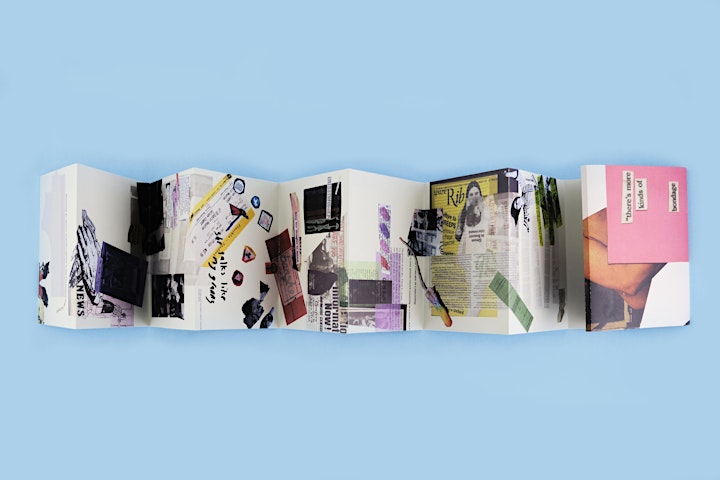 Image: Soft Fiction Projects, 'Usually or Infrequently Indecent or Obscene', limited edition leporello made with shOUT! and CAPE Youth Projects Galway, commissioned by Tulca 2020.
The Writer-in-Residence at Maynooth University Programme is supported by Maynooth University and Kildare Library and Arts Services, the residency is based at the Department of English at Maynooth University.
Catch up with past talks on MU English YouTube channel: https://www.youtube.com/channel/UCl9OCDk0XmnjvimuLG7NknQ
Organiser of Experimental Publishing: Places, Performances, Situations