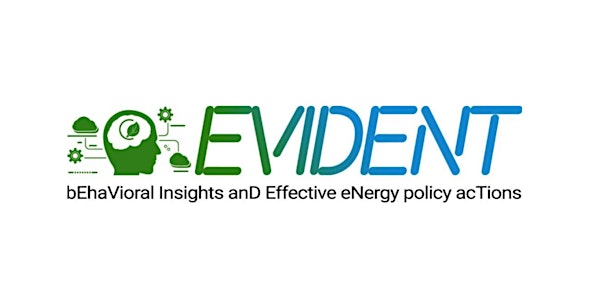 Exploring Energy Dilemmas using the EVIDENT Serious Game
Trinity College Dublin researchers will be hosting this interactive workshop as part of their research activities in the EVIDENT project.
About this event
About the EVIDENT - Interactive Workshop
Have you ever had to decide whether to repair or replace an appliance that has broken? Many people struggle with making this decision and often fail to choose the option with the best financial and environmental outcomes for them.
Researchers from the EVIDENT project and the Centre of Innovative Human Systems at Trinity College Dublin have devised a game to address this by 1) exploring the factors that impact repair/replace decisions; and 2) helping consumers understand how to make more effective choices. This game has been developed as part of the EVIDENT project, a European funded project which examines what drives individuals' energy use and decision making.
Duration
Join us on October 10th at our interactive workshop where you will have the chance to play the EVIDENT serious game, and explore the factors that impact repair/replace decisions. Everyone is welcome to attend with no prior knowledge of energy efficiency needed.
The workshop will last one hour from 7pm to 8pm (Irish Time).
Joining on the Day
A Zoom link to join the event will follow by separate email.
Further Details
For futher details you can contact Emma at email: delemere@tcd.ie
For more information on the activities related to the EVIDENT project visit our project website.
This project has received funding from the European Union's Horizon 2020 research and innovation programme under grant agreement No 957117