Description
Calling all potential and existing customers! Asystec and Varonis are delighted to invite you to join us at the Fitzwilliam Hotel April 17th where David Knight will take you through Varonis Edge.
Varonis edge analyzes perimeter devices including DNS, and VPN to detect attacks like Malware, APT Intrusion and exfiltration and puts them in context with activity and alerts on your core data stores. Detect perimeter attacks including domain hijacking, account hijacking - even stolen credentials on a VPN.
We would also like to extend the invitation to join us after at 'the bar' for some drinks and nibbles.
Agenda:
4.00 Asystec Welcome Note
4.15 - 5.00 David Knight Varonis Edge
5.00 - 5.15 Customer Testimonial
5.15 - 6.00 Open Forum Discussions and Q&A
About the speaker....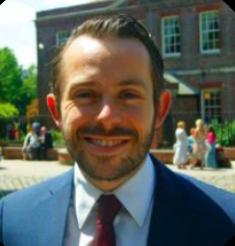 David Knight is a strategic Sales Engineer at Varonis. In this role, he works with the largest customers advising them on Security and Governance strategies, security best practices and thought leadership for Varonis in the region. With over 15 years' experience, David has helped organisations large and small, across the public and private sector, to understand risk posture and put in place strategies to manage it. Previously, David worked at Proofpoint covering EMEA for their Data Governance, Archive, and Security Products and prior to this, he worked at C2C leading support and professional services globally.