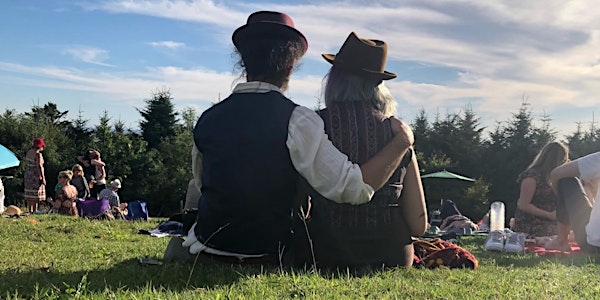 'Fair Days', Outdoor Concerts of Contemporary Folk
Set in 30 acres of West Cork hills, 'Fair Days' is a one-day festival of contemporary folk music. Restaurant, bar, coffee shop, food hatch.
Date and time
Sun, 6 Aug 2023 14:00 - 22:00 IST
Location
Camus Farm Camus Farm Ardfield Clonakilty Ireland
About this event
"A Scorching Live Band" Songlines
"One of the most beautifully euphoric live experiences" BBC World Review
"Softly spoken off stage and complete lunatics on it, Kíla have torn up the rulebook with their wantonly eclectic mix of styles, Brilliant!" Hot Press
"Whatever it is... Kíla are right there at the cusp of it – Somehow you get the feeling they lit the fuse for the big bang." Bono
7.00pm Katie Phelan
Katie Phelan is an Irish indie folk-pop artist who creates honest, heart-warming and inspired songs of self-expression and melodic masterclasses. Katie's signature sound is one of cosy soundscapes, delicate vocals, warm acoustic guitar tones, charming lofi samples and impressive narrative songwriting. In just 12 months, Katie has featured as the face of Spotify's 'Fresh Finds: UK and Ireland' playlist and played an array of live shows including; Other Voices, IMW 2022, The Great Escape, Electric Picnic, supported Sigrid, Tommy Lefroy and more. Katie Phelan is one of the most exciting names on the indie folk-pop scene right now.
With five studio and three live albums, touring and live performances are still Mark's lifeblood. Geary's sound is stripped back. He treats his songs with trade-mark Geary honesty. His lyrics slice right through to the core revealing a life laid bare of human emotional frailty, failed relationships, tenderness, hurt, making amends, desire and parting.
4.00pm Éadaoin
Éadaoin is an independent artist based in Ireland, composing ethereal dreamy folk melodies to resonate with the audience in an emotional level. Since the release of the 2023 single "goodbye". Éadaoin has captivated a whole new audience of listeners and quickly become established within the Irish music scene.
Éadaoin's has attracted the attention of a global audience and has made waves on Spotify, being added to Spotify's "New Music Friday". As well as Hot Press "New Irish Songs to Hear This Week" and Golden Plec's "Fresh Fridays"
3.00pm Gamelan Spréacha Geala
A non-professional, community music group based in Skibbereen. In 2022 they performed a concert of new music for gamelan inspired by the work of Irish philosopher John Moriarty, and appeared in the short film 'Anua' by Aoise Tutty, screened at the 2023 Fastnet Film Festival. They are is part of the Wellbeing Network and supported by Cork ETB, Music Alive, Skibbereen Family Resource Centre and Cork Mental Health Services. CSG are directed by Kevin McNally.
Restaurant 12-4pm (086 826 3429)
Bar 2-10pm
Coffee Shop 2-9pm
Performances 4-10pm
Food Hatch 5-8pm
Camping (mountainescape.ie)
About the organiser
Camus Farm is a 30 acre organic farm comprising meadows and woodland, centered on 3 stone-built barns dating back to 1850.