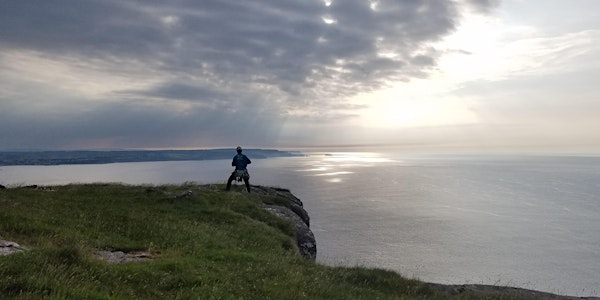 Fairhead Climbing Meet 2021
Fairhead Rock Climbing Meet. Trad Climbing in one of the most beautiful and challenging locations in Ireland.
When and where
Location
Fair Head Rock Climbing Meet 2021 6RCW+CC Ballycastle, United Kingdom Ballycastle BT54 6RD United Kingdom
About this event
Fairhead is undoubtedly a jewel in the realm of Irish Trad Climbing. The dolerite crag runs for 5km and comprises of soaring aretes, corners, crack systems, face climbing and all-body insertion.
The grades start from VS with multiple 3*** routes right the way to E9.
The climbing style is strictly traditional therefore a broad skill set is required including anchor building using pro and natural anchors, building abseils, solid rope management and decision making.
The 2021 Fairhead Meet kicks off at 10am on Friday the 20th of August. Due to the evolving Covid situation, the meet will be ticketed for the first time to enable best practice and potential contact tracing. With this in mind, it has been decided to forego a seated talk at this year's meet, however, we do look forward to a few words welcoming climbers outside Sean's barn on Saturday at 8 30pm.
A maximum capacity has been set for 200 attendees, and a single weekend ticket (€20) will cover your camping and parking from Friday 20th to Sunday 22nd. If you'd like to stay before or after the meet, camping can be arranged in the traditional way through the car park honesty box for £5 per head per night.
On purchasing your ticket you will receive the virtual ticket and an email confirming your ticket purchase. Please keep the ticket info and email as this will be required for entry to the meet. Further information will be passed on prior to the event relating to best practice conducting yourself around the crag with the added bustle of the meet and also around the campsite with the added complications of Covid. In the event of cancellation of the event, full refunds will be issued as soon as possible.
The meet will take place on the McBride Family Farm therefore you will be required to show your appreciation by adhering to a strict Leave-No-Trace policy, No Dogs permitted and camping only in the designated fields.
This event is supported by Mountaineering Ireland, the representative body for climbing and hillwalking in Ireland. Without the vast amounts of work and support contributed by Mountaineering Ireland toward developing the Irish climbing community, events like this could not take place.
Directions to the McBride Family Farm - https://goo.gl/maps/KwARj7p5zSFg5jvv9
Check out official Fairhead Website for more location info - https://explorefairhead.com/climbing/
The Fairhead Guidebook is available at all good Irish outdoor retailers. Please note the guidebook is over five years old and plenty of three star routes have since been. The Irish Climbing Wiki will contain descriptions and occasionally topos for routes put up recently - http://wiki.climbing.ie/index.php?title=Fairhead
The fantastic Fairhead Bouldering Guide is available here - https://www.mytherapyphysio.com/
First-time visitors may find this guide useful - https://hikeandclimb.ie/fairhead-rock-climbing-guide/